So many of us are infatuated with celebrity engagement rings, and it's easy to understand why. The sheer extravagance of many of them is captivating. And back in 2012 when Blake Lively and Ryan Reynolds got married in secret, the "Blake Lively engagement ring" soon became the only thing their fans could talk about.
But what exactly makes Lively's ring one of the best celebrity engagement rings? Continue reading to find out.
Who Made Blake Lively's Engagement Ring?
Ryan Reynolds enlisted the help of Lively's good friend and world-known jeweler, Lorraine Schwartz, to make her ring.
How Many Carats Is Blake Lively's Engagement Ring?
Blake Lively's ring features a stunning 12 carat, flawless, pink oval-cut diamond in a rose gold setting. The rose gold band is encrusted with pavé diamonds for extra sparkle. And if you look just below the center stone, you will find a pretty hidden halo shining back at you.
How Much Is Blake Lively's Engagement Ring Worth?
Lively's ring is worth about $2 million. Aside from the sheer size of the center diamond, the fact that it's a pink diamond is what makes it even more pricey.
Rare and Costly Pink Diamonds
Pink diamond engagement rings are costly because pink diamonds are rare. Larger-carat pink diamonds are harder to find, and they're usually not flawless. So what makes Lively's ring even more expensive is that it's a pink diamond that is both large and flawless.
Pink diamonds are mined from just a few parts of the world, including Russia, South Africa, Tanzania, and Brazil. However, the largest pink diamond-producing mine in the world closed in 2020. It was the Argyle diamond mine in Kimberely, Western Australia. The Argyle mine produced about 80% of the world's pink diamonds.
Once the Argyle mine closed, pink diamonds became even more precious. This drove up the price of the already pricey pink diamond, as well as the demand.
Natural Pink Diamond Alternatives
If Blake Lively's engagement ring has you wanting a pink diamond engagement ring of your own, you have less expensive options. The first is to consider a pink sapphire. Pink sapphires cost less than pink diamonds and come in a variety of shapes. They sparkle just as beautifully, too.
But if you have your heart set on a pink diamond, then consider a lab grown diamond.
Choose Lab Grown Pink Diamonds
Lab grown diamonds are chemically, physically, and optically the same as natural diamonds. And with lab grown, you get the beauty of a natural diamond minus the conflict and negative environmental impact.
They also cost 20-40% less than natural diamonds. With the money you save you can upgrade your engagement ring to a larger pink stone.
Create Your Own Blake Lively-Inspired Engagement Ring With Clean Origin
Our selection of lab created colored diamonds includes fancy pinks in different hues and shapes. You can even create your own custom engagement ring.
To start, choose your pink diamond. Then, choose a setting and metal color. Once your ring is complete, you can even choose a matching wedding band–it's a simple process and you get exactly what you want.
Now that we have your attention, let's take a look at some lovely lab grown pink diamond shapes and rings.
Loose Lab Grown Pink Diamonds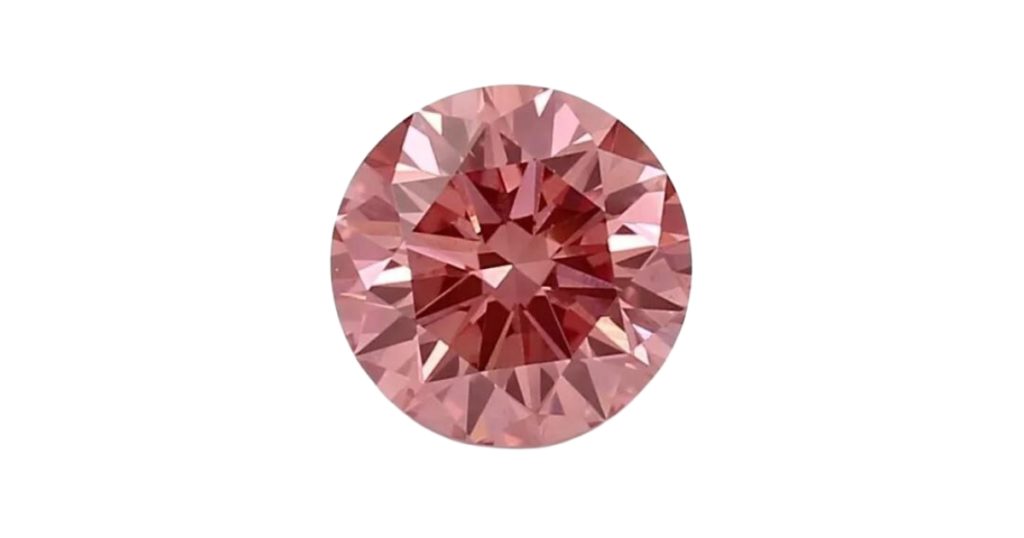 Our fancy vivid pink diamond is giving Blake Lively engagement ring vibes thanks to it's stunning shine.
This round brilliant cut diamond would look stunning set on a rose gold band, but would look just as lovely on a yellow gold band as well. For extra sparkle, choose a setting with pave diamonds on the band.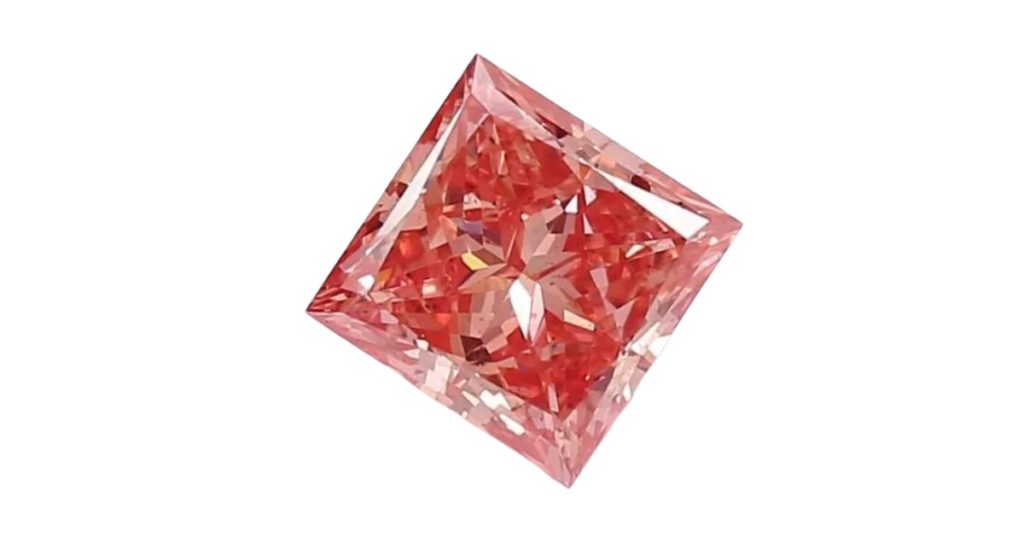 If you're looking for a diamond that stands out, this vivid fancy pink princess cut diamond is the one. At 1.66 carats, it's big enough to stand alone and would look perfect in a solitaire ring setting.
Lab Grown Pink Diamond Rings
If Blake's ring and feminine style appeal to you, you will love this three-stone promise ring with oval cut stones.
It is available in white gold, yellow gold, and even rose gold metals. And each of the three pink oval gemstones is surrounded by smaller diamonds. Even though it has "promise ring" in its name, there's nothing to say it can't be a diamond engagement ring too.
If you like Blake Lively's engagement ring for its oval cut diamond shape and halo but don't want an exact copy, we have similar rings available.
For instance, the Camellia Promise Ring features a pear-shaped diamond. Like an oval-cut diamond, a pear-shaped diamond has an elongated table. The Camellia also features a gorgeous diamond halo. With this ring you get elements of Blake's ring, but it's still different enough to reflect your engagement ring style.
Our Clean Origin Diamond Experts Can Help You Find the Perfect Engagement Ring
Whether you're inspired by Blake Lively's engagement ring or not, we have something to suit every taste. All of our gorgeous engagement rings and diamond jewelry feature ethical, environmentally-kind lab grown gemstones. And if you're looking for a wedding band, we have those too.
Our experts are happy to help you with any questions you may have. Contact us today to schedule an appointment.