Congrats, you said yes! Your boyfriend got down on one knee and popped the question. But wait a minute! When he tried to slide the glittering ring on your finger it wouldn't budge. You need to have your ring resized now–but how long does it take to get a ring resized? And what exactly is the resizing process?
Never fear, we've got all the information you need to know and more. You'll be flashing your resized ring in no time!
Can All Rings Be Resized?
Most rings can be resized, but not all. Certain rings like some tungsten carbide and titanium rings are not eligible for resizing.
Tungsten is much harder than gold or platinum. This means that it is nearly impossible to bend at the same angle as other precious metals.
Tungsten is nonporous. And because tungsten is nonporous, it is very difficult for the resin in the mold inside of your ring to bond with it. Therefore, a tungsten ring is nearly impossible to resize.
Similarly, the hardness of titanium is a major factor in the inability of resizing. Titanium rings are often made from an alloy that consists of 6% – 7% aluminum and 4% – 5% vanadium. The composition makes the metal very strong and resistant to scratches, dents, corrosion, or bending. But if you need to resize your ring because it does not fit correctly, it's not possible without causing damage to the ring.
What Is the Ring Resizing Process?
There are many different factors that contribute to the ring resizing process. We've broken down the important factors and how the process is different for each of them below.
What Size Do You Need to Have Your Ring Resized To?
Need a Ring Resized Up?
In order to resize a ring to your correct finger size, jewelers will add metal to increase the circumference of the ring. Essentially, the jeweler will snip the ring's shank (aka the band of the ring) to insert a small piece of metal.
The jeweler then solders, smoothes and polishes the ends of the piece of metal to form the ring into your size.
Need a Ring Resized Down?
Rings resized to be smaller go through a similar process. The jeweler will snip the ring's band and then form the remaining band back into a perfect circle. Next, the jeweler will solder, polish, and smooth the ring to your perfect size.
What Style of Ring Do You Need Resized?
When getting an engagement or wedding ring resized, your jeweler will need to carefully inspect it. They will then determine if the metal and style are conducive to resizing.
A jeweler cannot resize certain styles of wedding rings or engagement rings; these include eternity bands (where diamonds go around the circumference of the band). This is due to the style of the band and its lack of bare metal available for ring resizing.
While you can have most rings resized, we've highlighted several styles that may give your local jeweler some trouble.
Tension Rings
A tension set ring is a style of engagement ring in which the tension of the metal band holds a solitaire diamond in place. The resulting anti-gravity makes it seem as if the diamond is floating in thin air.
Tension rings are stunning but impossible to resize. If you have it resized, you will interrupt the setting and it won't be able to hold the diamond.
Channel Set Rings
Channel set rings have a series of melee diamonds placed in a channel within its band. Therefore, you can only see the top of the diamonds. This channel of diamonds can either create a full eternity band or a partial eternity band.
You cannot resize a channel set ring with a full eternity band. This is because there is not enough space to detract from or add to. Additionally, attempting to resize the ring would result in damage to the diamonds–thereby destroying the look of your ring.
If your ring has a partial channel setting, ring resizing is possible (but only to an extent). If you resize partial channel set rings, you will change the shank and slightly alter the channel shape.
While not noticeable, an altered channel may result in the diamonds becoming less and less secure throughout the years.
Pave Ring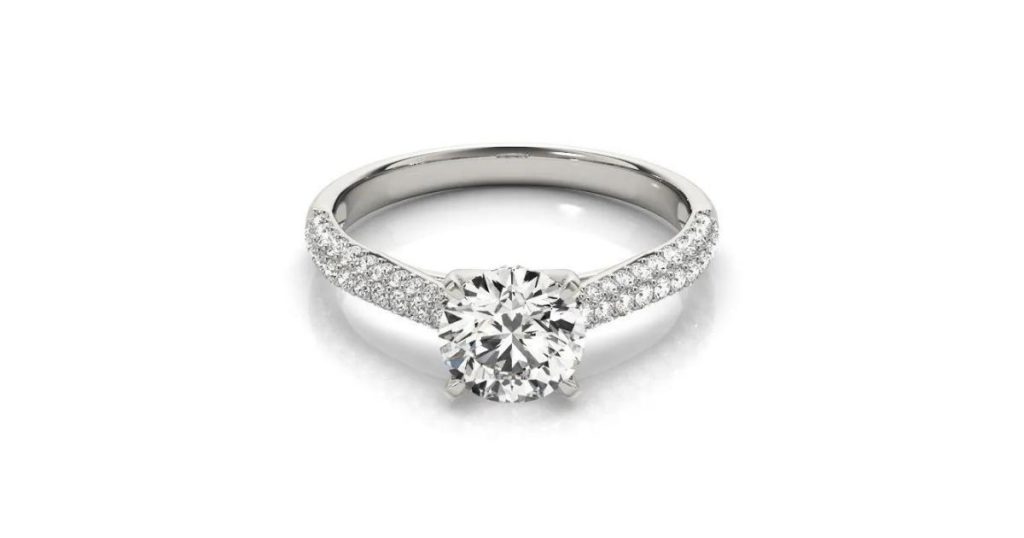 A pave ring features melee diamonds that encircle or partially encircle a band. The result is the illusion of one large diamond. Like eternity rings, pave rings can be difficult (if not impossible) to resize due to the presence of diamonds. However, if the diamonds do not fully encircle the band you can resize the ring.
What Is the Metal of the Resized Ring?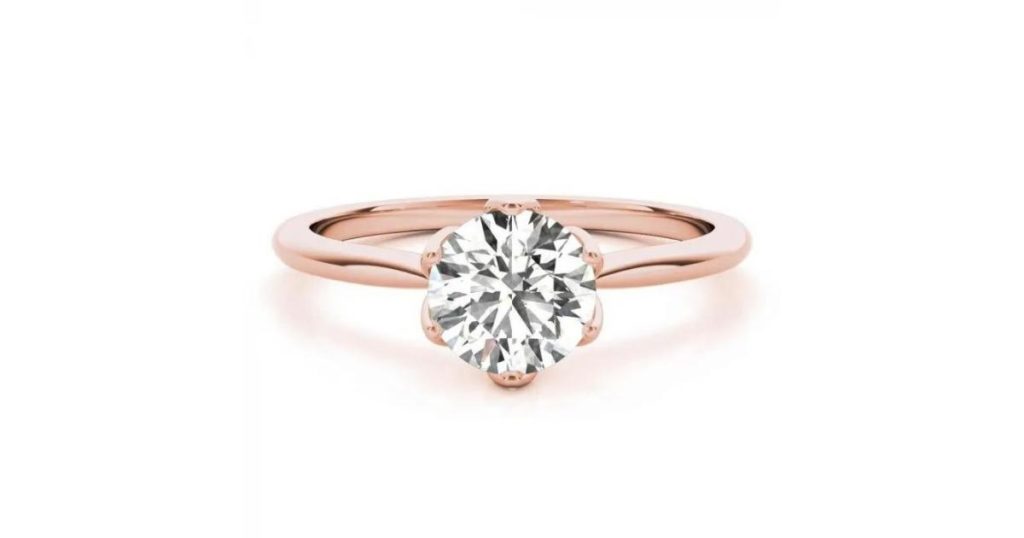 You can have most metals resized as long as they are malleable enough. And any decent jeweler can resize platinum rings, white gold rings, and yellow gold rings. But to resize a rose gold ring, you need to choose a skilled jeweler.
As we've mentioned previously, you cannot resize tungsten and titanium rings. Additionally, you cannot resize platinum rings, stainless steel rings, and rhodium plating rings without damaging the ring itself.
How Long Does It Take To Get a Ring Resized on Average?
For the most part, the answer to 'How long does it take', varies and depends on the metal, stone settings, and style. Generally, it can take about a week or up to two months for your jeweler to resize a ring.
The speed that your jeweler is able to reach when engagement ring resizing is dependent on their own experience. Your local jeweler may take more time to resize rings while a jeweler whose specialty is specifically ring resizing may finish at a much faster rate.
How Much Does It Cost to Get a Ring Resized?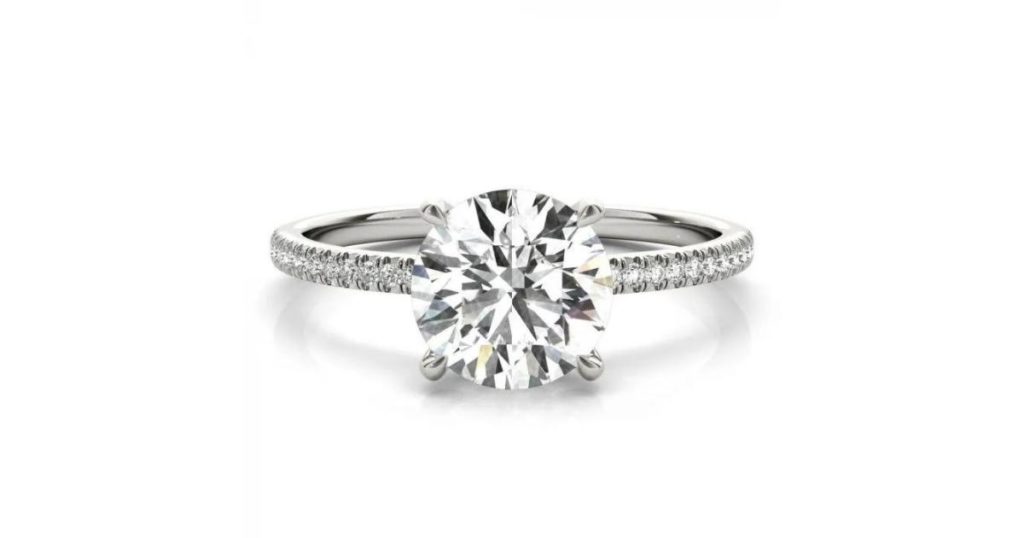 Resizing cost depends on what type of ring you have and the jeweler's experience. Most jewelers will resize a ring for somewhere between $20-$150 dollars.
At Clean Origin, however, it will cost you $0. After receiving your stunning Clean Origin ring you have 100 days to determine its fit. If you determine that the size is off Clean Origin has you covered and we'll resize it once for free. Find out more about our complimentary resizing here.
How Can You Prevent Needing to Get Your Ring Resized?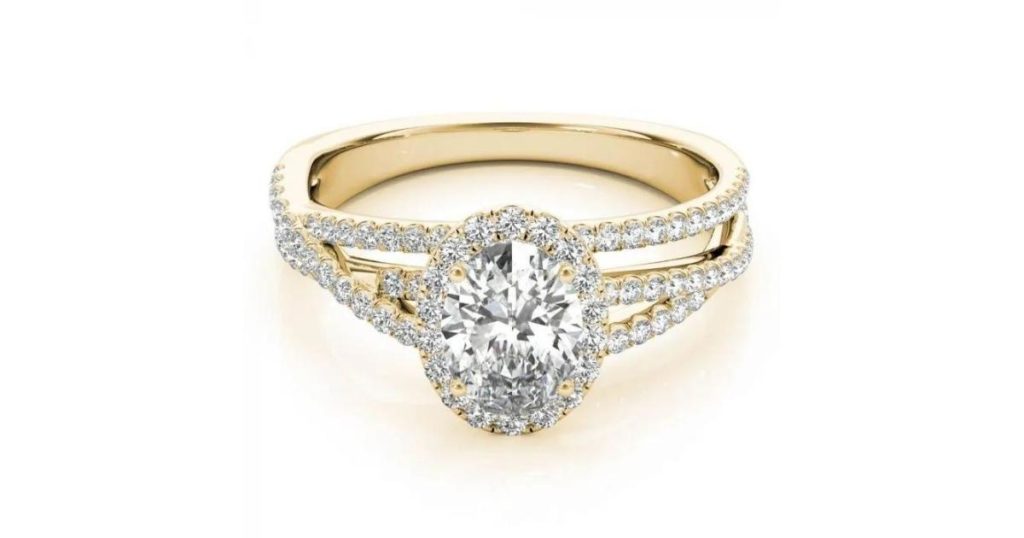 Measure Your Ring Size Correctly
This is the most effective way to ensure you don't have to have your ring resized. To determine your correct ring size be sure to invest in a ring mandrel, aka a ring sizer.
Ordering an engagement ring or wedding ring for that special someone? Check out our blog for helpful tips on how to determine someone else's finger size!
When in Doubt Purchase Simpler Rings
If you cannot determine ring size consider looking at rings with a simple yet still completely stylish band. That way, if you do end up ordering the wrong size, your local jeweler can easily resize it for you. You also won't have to worry about harming the diamonds or other set stones.
Clean Origin Takes the Hassle Out of Resizing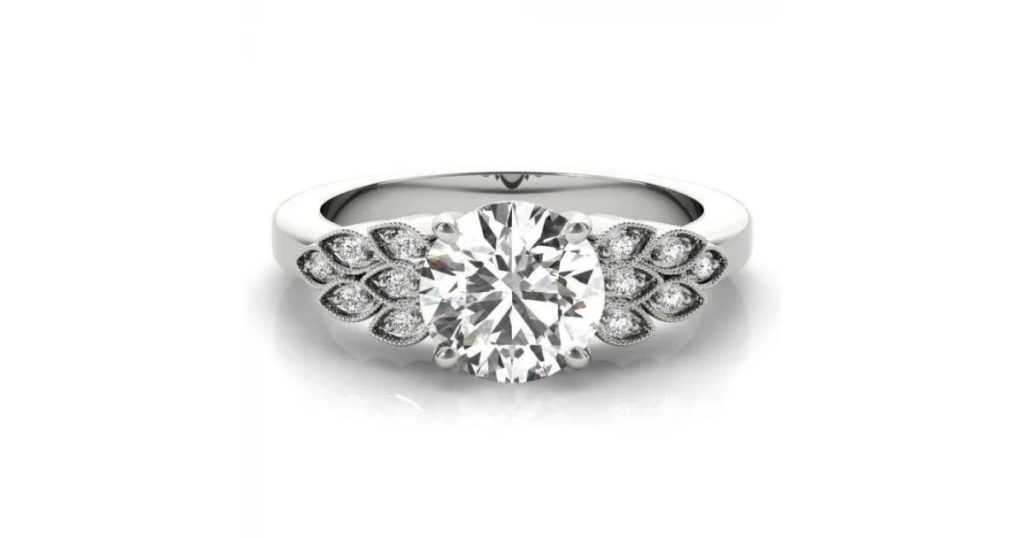 When shopping for a wedding or special occasion ring be sure to follow these helpful tips and tricks. If you do, you shouldn't need to have your ring sized up or down at all.
But if you do need to resize your ring never fear. The jewelers at Clean Origin are well-trained to resize rings and can inform you about what needs to be done, as well as the cost. You're sure to have your ring back in no time!