As you embark on this special celebration, you might be wondering what the perfect 13 year anniversary gift is to honor your years together. Fear not, for we have curated a splendid list of traditional and modern gift ideas to help you celebrate this remarkable occasion in style.
From elegant accessories to cozy items, our comprehensive guide covers a variety of gift options to suit your partner's preferences. So, let's dive in and explore these exquisite gift ideas, guaranteed to make your 13th anniversary an unforgettable celebration.
Quick Tips for a 13 Year Anniversary Gift
Celebrate your 13th anniversary with traditional lace gifts, modern fur and textile items, chrysanthemum-inspired presents, or citrine jewelry.
Personalize the celebration with custom engraved gifts or memory books to commemorate all shared moments together.
Make lasting memories by planning a romantic getaway, trying out new hobbies & classes, or going on an adventure experience!
Traditional 13th Anniversary Gifts: Lace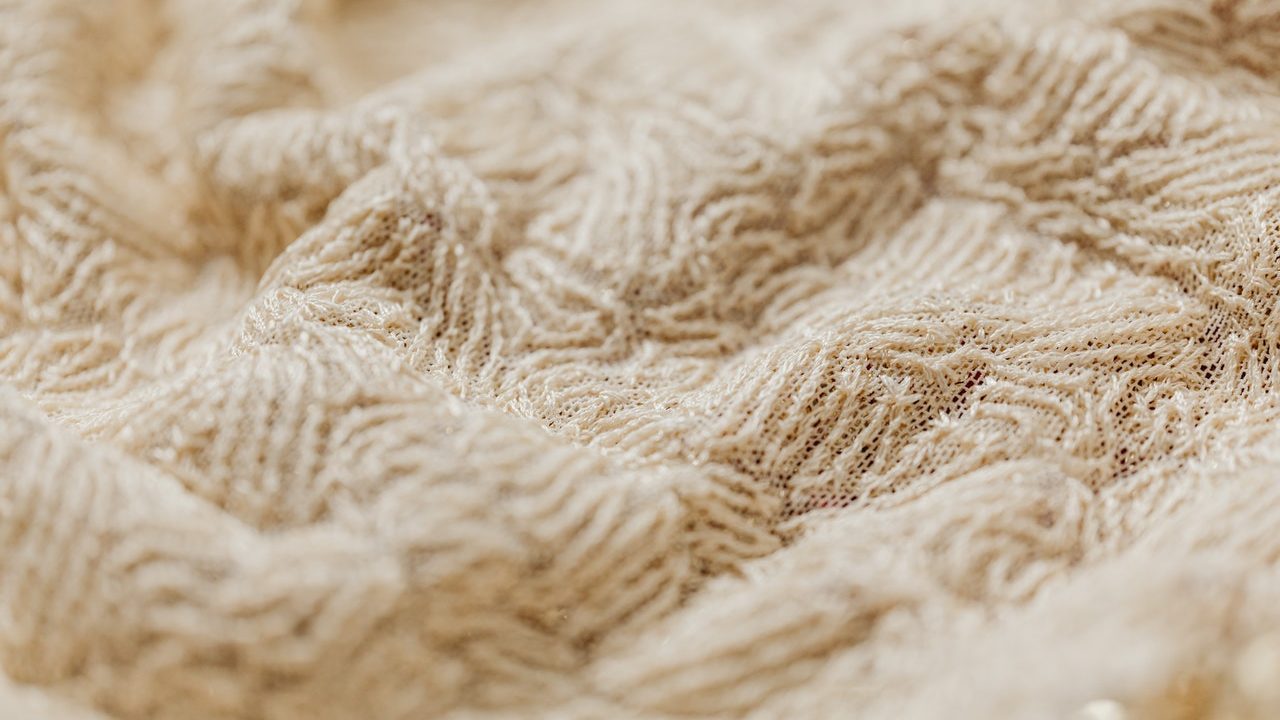 The delightful traditional 13-year anniversary gift is lace, symbolizing the intricate beauty of a long-lasting marriage. Lace anniversary gifts strike a perfect balance between elegance and romance, making them a popular choice for this special occasion. From lace accessories to home décor, there are plenty of ways to incorporate the lace anniversary theme into your anniversary celebration.
We've gathered a variety of lace anniversary gift ideas, ranging from vintage to modern, to assist you in finding the ultimate present for your partner. So, let's explore the world of lace and discover the ideal gift to honor your 13th wedding anniversary.
Lace Accessories
Lace accessories, such as ties, cufflinks, and jewelry, make for exquisite and thoughtful 13th-anniversary gifts.
For instance, lace cuff links are a perfect example of a stylish and unique gift that will surely impress your partner. Another great gift idea for the lace enthusiast is a beautiful lace dress, which can be worn on a romantic anniversary dinner or other special occasion.
The vast array of lace accessories ensures you'll find an ideal gift to make your partner feel adored on your 13th wedding anniversary.
Lace Home Décor
Lace home décor items like tablecloths, curtains, and decorative pillows can add a beautiful and romantic touch to your home.
Personalizing these items with your wedding date can make them even more special, making them one of the best wedding anniversary gifts.
Lovely vintage lace-inspired plates are another great gift idea for a 13th anniversary, especially when paired with a home-cooked meal prepared with love.
Incorporating lace home décor into your anniversary celebration not only adds a touch of elegance but also serves as a constant reminder of your loving bond. Consider surprising your partner with a stunning lace-themed gift to add warmth and romance to your home.
DIY Lace Projects
If you're feeling creative and want to put a personal touch on your anniversary gift, consider DIY lace projects. Try creating a lace photo frame or lace-covered candle holders to start.
These unique gifts will not only showcase your craftsmanship but also demonstrate your love and appreciation for your partner.
With a little imagination and effort, you can transform ordinary items into extraordinary lace masterpieces that will be cherished for years to come.
Modern 13th Anniversary Gifts: Fur & Textiles
Fur and textiles make delightful modern 13th anniversary gifts, symbolizing the joy and contentment of a loving relationship.
As an alternative to lace, faux fur items and textile-based gifts offer a cozy way to celebrate your anniversary. From luxurious faux fur blankets to personalized textile gifts, there are plenty of modern gift options to choose from.
Faux Fur Items
Faux fur items such as blankets, coats, and slippers make for luxurious anniversary gifts that will definitely be cherished.
A sheepskin throw, for example, is the perfect way to show your love and appreciation while keeping your partner cozy and warm. For those who love to relax, a luxurious bathrobe makes an excellent gift.
Faux fur symbolizes the joyful and cozy feelings of being deeply in love and the effortless, relaxed relationship between two life partners devoted to each other.
Whether it's a plush faux fur throw or a stylish coat, these will make your partner feel pampered.
Textile-Based Gifts
Textile-based gifts, such as personalized aprons, embroidered towels, or custom-made quilts, can be both practical and sentimental. These gifts signify the beautiful connection of two lives that have become one harmonious union.
Adding a personalized touch to these textile gifts can make them even more special and memorable. Some ideas for adding a personal touch include:
Embroidering your wedding date or initials on a towel or blanket
Customizing a pillowcase with a heartfelt message
Creating a personalized quilt with photos or meaningful fabric
Hand-painting a design on a canvas tote bag
Explore the realm of textile-based traditional and modern gifts to find the perfect gift that combines practicality with a heartfelt message for your partner.
Celebrating with Flowers & Gemstones
Chrysanthemums and citrine are the traditional flowers and gemstones for the 13th anniversary, representing joy, faithfulness, optimism, and longevity.
These beautiful symbols can be incorporated into your anniversary celebration through various gift ideas, such as chrysanthemum-inspired items and citrine jewelry.
Below, we delve into chrysanthemum-inspired gifts and stunning citrine jewelry, both of which can enhance the elegance and symbolism of your anniversary celebration.
Chrysanthemum-Inspired Gifts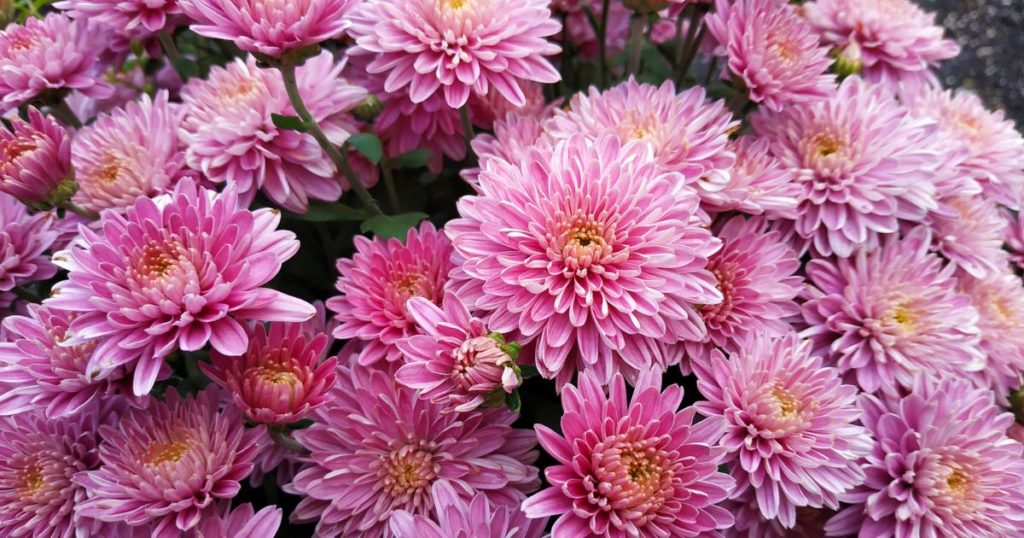 Chrysanthemum-inspired gifts like floral arrangements, tea sets, or artwork can add a touch of elegance and symbolism to your anniversary celebration.
Fresh or dried chrysanthemum flower arrangements make for a stunning centerpiece, while a chrysanthemum-themed tea set adds charm and sophistication to your morning coffee ritual.
Whether you choose an exquisite piece of chrysanthemum-inspired jewelry or a beautiful artwork featuring this lovely flower, these gifts will surely bring joy and a sense of hopefulness to your partner on your 13th anniversary.
Citrine Jewelry
Citrine jewelry, such as rings, earrings, or necklaces, make for beautiful and meaningful 13th anniversary gifts.
The gem symbolizes:
success
warmth
health
vitality
A beautiful piece featuring citrine, whether it is paired with other gems or used as the sole stone, can be a thoughtful gift for your partner.
If your partner prefers dainty jewelry, consider citrine hoop earrings as a stunning and elegant option. Regardless of the type of citrine jewelry you choose, it will stand as a sparkling reminder of the warmth and love you share on your 13th wedding anniversary.
Personalized 13th Anniversary Gift Ideas
Personalized 13th anniversary gift ideas can make the occasion extra special, as they show your thoughtfulness and care in choosing a unique present for your partner. Custom engraved gifts or memory books and photo albums are excellent options to add a personal touch to your celebration.
A myriad of customized gift ideas, ranging from:
engraved jewelry
personalized location map mugs
custom photo books
monogrammed towels
personalized wall art
Let's discover some top personalized gift ideas to find the ultimate present that celebrates your love story.
Custom Engraved Gifts
Custom engraved gifts like jewelry, compasses, or picture frames can add a personal touch to your 13th anniversary celebration. Engraving a special message or date on these items can make them even more meaningful, serving as a constant reminder of your love and commitment.
Whether you choose an engraved wooden sign, a gold necklace, or a personalized keychain, custom-engraved gifts are a thoughtful and elegant way to celebrate your 13th wedding anniversary.
Memory Books & Photo Albums
Memory books and photo albums filled with moments from your 13 years together can be a heartfelt and sentimental gift. These unique keepsakes allow you to reminisce about the special moments you've shared, including:
Your wedding day
Family events
Vacations
Birthdays
Holidays
Graduations
Anniversaries
And everything in between.
Creating a memory book or photo album can be a fun and meaningful project for both you and your partner. Gather photos, mementos, and stories from your time together and assemble them into a beautiful collection that you can cherish for years to come. This thoughtful gift will celebrate your 13th anniversary while also serving as a testament to the love story you've built together.
Experiential 13th Anniversary Gifts
Experiential 13th anniversary gifts can create lasting memories for couples and offer a unique way to celebrate this special milestone. From romantic getaways to shared hobbies and classes or thrilling adventure experiences, there's something for every couple to enjoy. The following are a variety of exceptional experiential gift ideas to enhance your 13th anniversary celebration.
Romantic Getaways
Romantic getaways to a cozy bed and breakfast or a luxurious resort can help you celebrate your 13th anniversary in style. Whether you prefer a picturesque countryside escape or a bustling city adventure, there's a romantic destination for every couple to enjoy life's biggest moments together.
Something brief in your own local area or country, even though it's not so far away, can still leave a lasting impression on the time you and your partner spend together.
Shared Hobbies & Classes
Niche hobbies and classes, such as cooking, dancing, or pottery, can be a fun way to bond and learn something new together. These activities offer an opportunity to spend quality time together while discovering new interests and talents.
Whether you choose to take a painting class, learn a new language, or try your hand at pottery, shared hobbies and classes are a fantastic way to strengthen your bond and create lasting memories on your 13th wedding anniversary. Explore your options to find an activity that you and your partner can enjoy together.
Adventure Experiences
As opposed to a traditional gift, adventure experiences like hot air balloon rides, helicopter tours, or wine tasting can make your 13th anniversary undeniably unforgettable. Such thrilling activities offer an exhilarating rush and a feeling of achievement, enabling you to make unforgettable memories together.
Whether you opt for skydiving, rock climbing, or a zip line tour, adventure experiences are sure to add excitement to your 13th anniversary celebration. Take a leap of faith and embark on an exhilarating yet perfect romantic gift to commemorate this special milestone in your marriage.
Cheers to 13 Years!
In any event, your 13th wedding anniversary is a special occasion that deserves to be celebrated with thoughtfulness and love. From traditional lace gifts to modern faux fur items, beautiful citrine jewelry, or unforgettable experiences, there's a perfect gift idea for every couple to cherish.
As you embark on this remarkable celebration, take the time to explore these exquisite gift ideas and find the perfect present that will not only honor your years together but also create lasting memories for both you and your partner. Here's to many more years of wedded bliss!
We all have experience with people who are not tied to tradition, and maybe you are that person. Sometimes, we would rather receive a gift that's been chosen for more inherently personal reasons. With that, do you want to go all the way out of the box and give your partner a non-traditional anniversary gift? Find something perfect for your partner at Clean Origin.
Frequently Asked Questions
What does the 13th anniversary represent?
The 13th anniversary is traditionally celebrated with lace, symbolizing the intricate beauty and closeness of the couple's relationship. Modern gifts of fur and textiles represent the warmth and comfort that a loving marriage provides. It's a time to recognize the good luck that has been the foundation of the partnership over the past 13 years.
What are standard anniversary gifts by year?
Some historically traditional anniversary gifts by year are paper for the first year, wood for the fifth, and china for the twentieth. Other traditional gifts are cotton, leather, fruit or flowers, candy or iron, wool or copper, pottery or bronze, tin or aluminum, crystal, silver, and pearls or coral.
What anniversary do you get jewelry?
Of all the anniversaries, there's typically a jewelry piece that will fit the mold of traditional material. Some are easier to give jewelry, as evident for the platinum, sapphire, gold, or diamond anniversaries. Such material is commonly sourced for jewelry, so it can be fruitful to take advantage of the opportunity to take part in traditional but also give a gorgeous everlasting piece.
Find jewelry gifts that fit in these traditional gift categories with Clean Origin's wide selection of lab grown diamonds and recycled metals.
What are some popular modern 13th anniversary gift ideas?
Modern gifts for the 13th anniversary are fur and textiles that represent the warmth and comfort of your relationship. Make this option ethical with a faux fur alternative.
Which flower and gemstone are associated with the 13th anniversary?
The traditional flower for the 13th anniversary is the chrysanthemum, and the gemstone is citrine.