How much are diamonds worth? Great question. Maybe you're about to invest in a new diamond for your partner. Maybe you're just curious. Either way, it's not uncommon to contemplate a diamond's worth.
We must look at aspects like diamond price and sentimental value to determine the answer.
Simultaneously, don't get too caught up in diamond pricing. While diamond prices are great to consider, the actual worth of a diamond comes from the meaning and love you put into it.
If you're shopping for an engagement ring for your partner, you can show them your commitment to your relationship and loyalty to them with brilliant diamonds that won't cost a fortune.
How Are Diamonds Priced?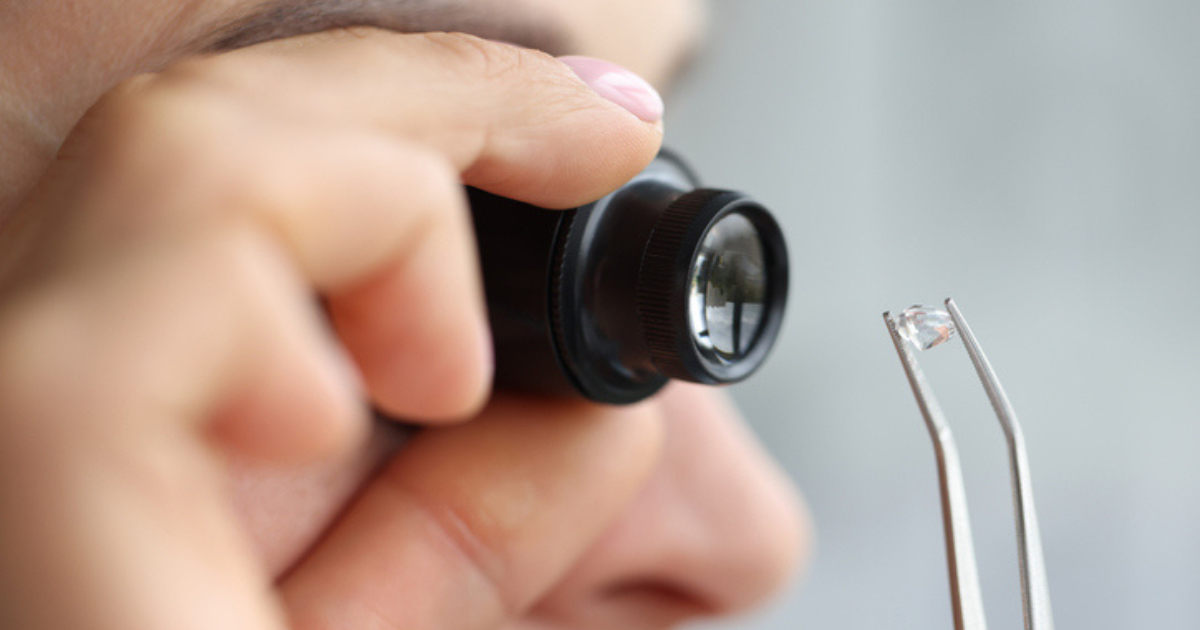 Diamond pricing can get quite complicated, so we broke it into simpler terms.
Loose diamonds are valued based on their carat weight (related to size) and the quality of the diamond. The factors are called the 4 C's: cut, color, clarity, and carat weight.
Here we explain the factors that go into diamond cost and diamond value.
You can refer to a diamond price chart for diamond price estimates once you know how other factors affect the quality and price per carat of a diamond.
Carat Weight of A Diamond
Generally, larger diamonds are worth more than smaller ones because they are rarer and harder to find in nature.
Diamond carat weight is the physical weight of the diamond. Carat weight relates to size. However, two diamonds with the same carat weight may not always be the same size.
When you shop for diamonds, you'll sometimes see the price listed as price per carat weight. Make sure you also know the total cost of the diamond.
Diamond Quality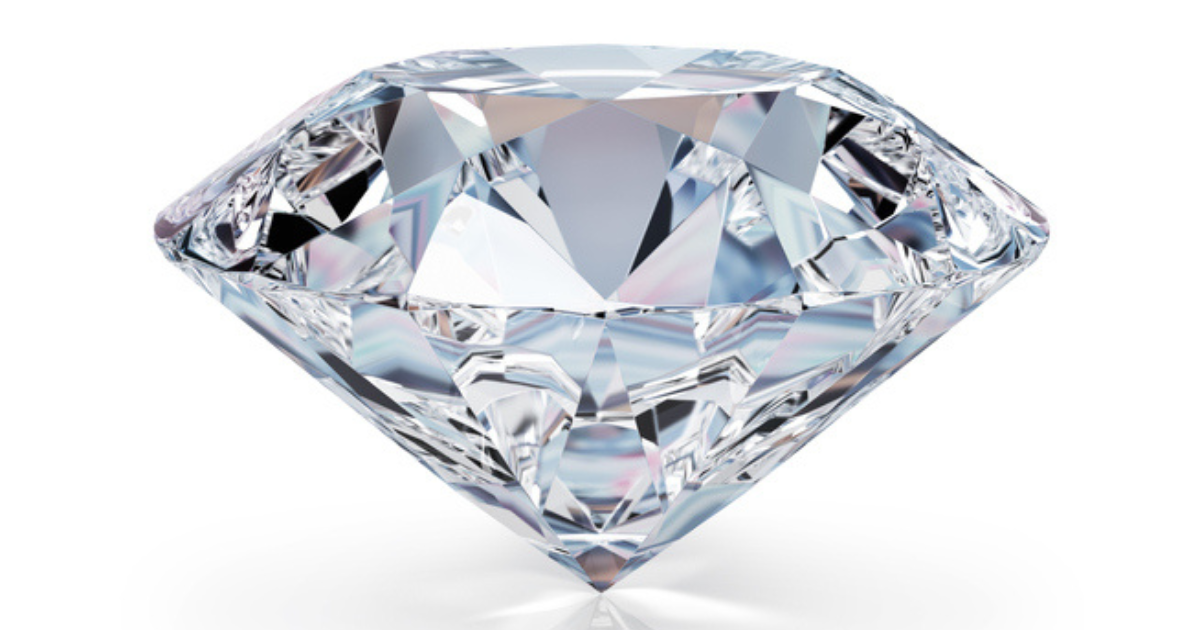 The other three factors (cut, color, and clarity) refer to the quality of the diamond. Higher ratings in each of these factors increase diamond prices.
A small diamond of the highest quality can be more expensive than a much larger one with poor quality.
There is no direct scale or relationship between price and a diamond's quality since many factors make a diamond unique.
Cut Quality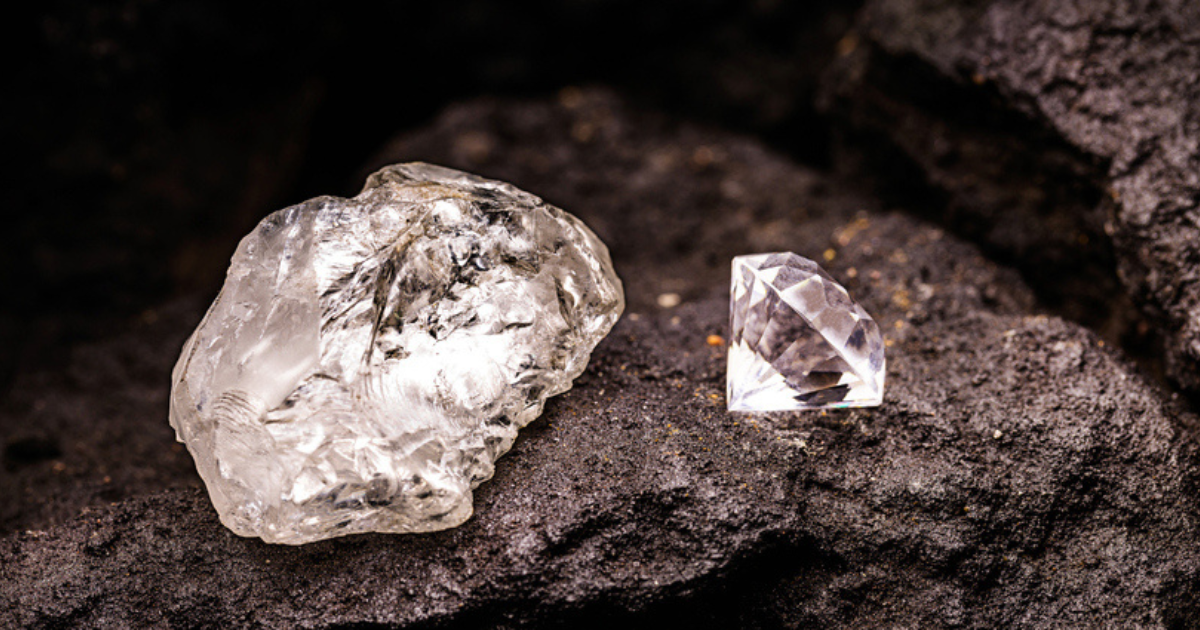 Cut refers to how diamonds are carved from rough diamonds into polished diamonds by a jeweler. It is the only factor that does not depend on the nature of the diamond itself.
A poorly cut diamond will not have the same brilliance and shine that a diamond cut with high-quality craftsmanship has.
Color
There is a color scale that helps determine the color of a diamond. It is a letter scale from D (colorless) to Z (light).
Colorless diamonds (D-F on the color grade scale) are worth the most. Diamonds with yellow tints have lower diamond prices.
It only applies to the classic clear diamond and not diamonds with particular colors like red, blue, or pink.
Clarity Grade
Clarity grades are categories based on the internal and external flaws in a diamond. A diamond's clarity depends on how the diamond was formed and can't be changed or manipulated.
The clarity grade scale ranges from flawless (F) to included (I). The grades in between are internally flawless (IF), very very slightly included (VVS), very slightly included (VS), and slightly included (SI).
A flawless diamond is very rare and hard to find. You can typically find diamonds of color grades VS and VVS diamonds that appear similar to flawless diamonds to the naked eye.
Other Factors on How Much Diamonds Are Worth
A diamond's shape can also affect diamond prices. It's slightly different from the cut and describes how well the diamond came to shape.
Diamonds can have shapes like oval, emerald, princess, and cushion. These are all different from the traditional round diamonds.
Each diamond will have a grade based on how well it matches the shape it's supposed to be.
Besides the traditional colorless diamonds, a diamond's color will change the price. For example, red diamonds are considered the rarest and most expensive.
Comparing Diamonds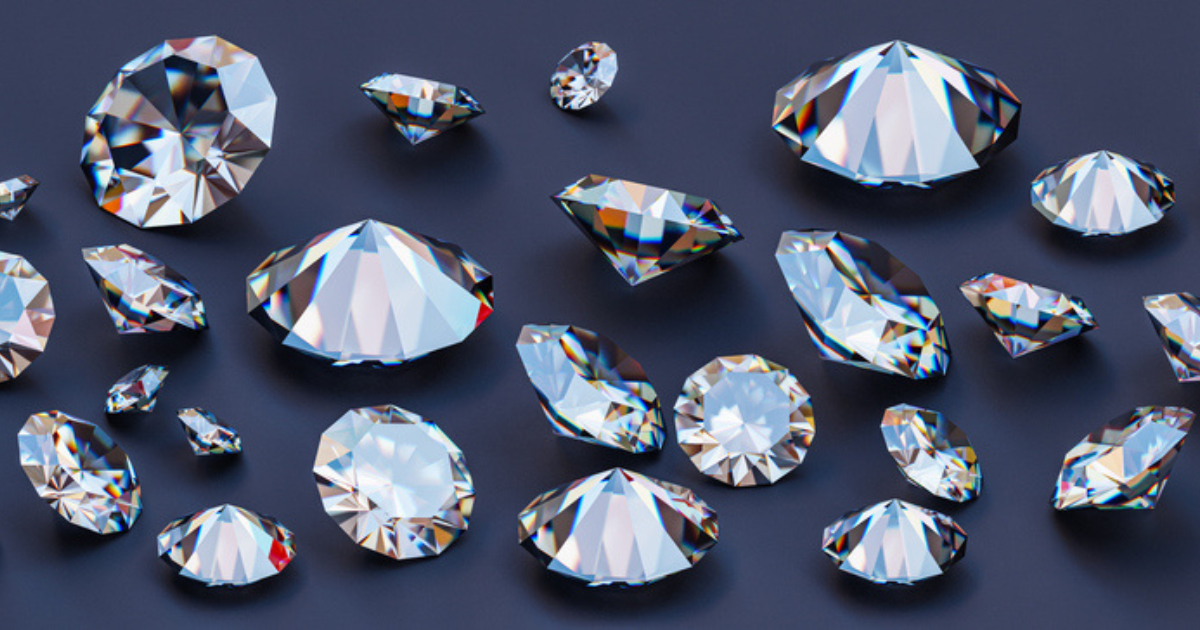 When shopping for loose diamonds or diamond jewelry, you have to compare these factors to know the diamond value and diamond price.
Diamond dealers should display diamond prices with the carat weight, cut, color, and clarity grades for every diamond they sell.
It's best to get a diamond with good cut quality. You can choose how big you want the diamond to be and decide on the carat weight.
A one-carat diamond or two-carat diamond is commonly for engagement rings and other special occasion jewelry. Some wedding rings include diamonds that are around 0.5 carats.
Diamond Price Chart

This diamond price chart per carat gives rough price ranges on current diamond prices. It represents the diamond prices of round diamonds on the color scale.
You can think of the low carat range as a diamond with lower quality ratings and the upper range as flawless diamonds.
Actual diamond prices may vary slightly from the diamond price chart.
| | | |
| --- | --- | --- |
| Carat Weight | Lab Grown Diamond Price | Mined Diamond Price |
| .50 | $500 – $900 | $1,000 – $4,000 |
| 1.00 | $1,200 – $4,000 | $2,500 – $18,000 |
| 1.50 | $2,000 – $6,000 | $8,000 – $24,000 |
| 2.00 | $3,000 – $10,000 | $13,000 – $38,000 |
| 2.50 | $6,000 – $8,000 | $23,000 – $40,000 |
| 3.00 | $9,000 – $17,000 | $35,000 – $55,000 |
A diamond price calculator online may help you see how other factors change the cost, but it will be an estimate of the diamond price. The actual price of a diamond you find for sale could differ.
Lab Grown Diamonds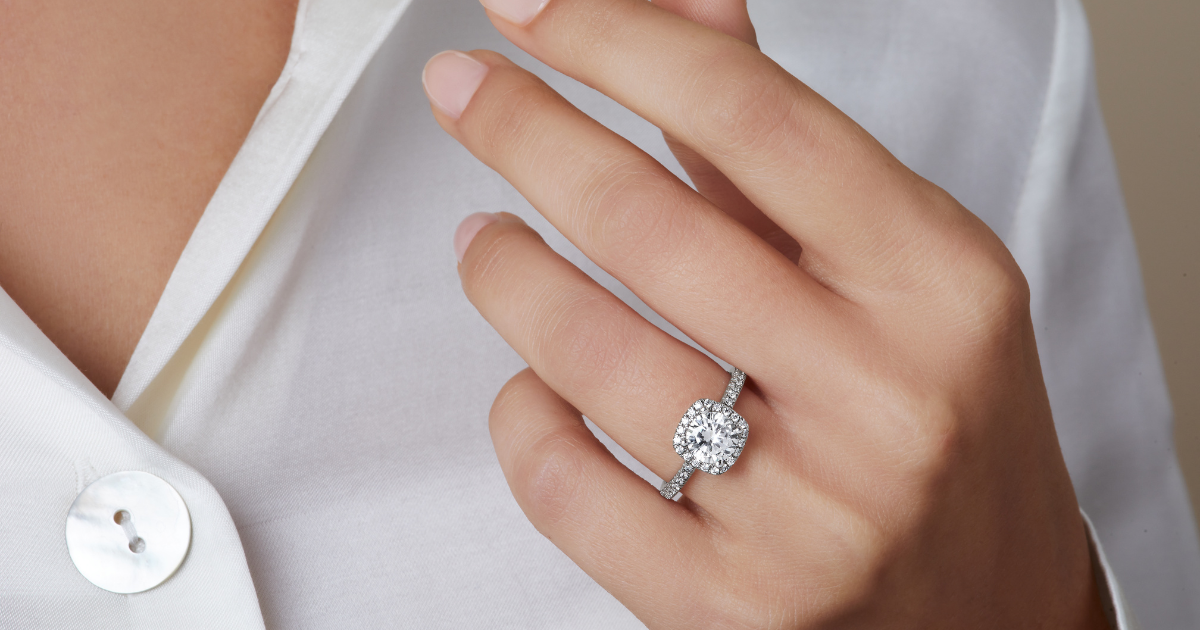 Lab-created diamonds are a cost-effective and ethical alternative to natural diamonds.
Lab-grown diamonds are readily available to purchase and ship to your home. They are priced per carat and judged on quality the same way mined diamonds are.
Lab-grown diamonds conceptualized in a lab setting don't change the diamond's worth. Lab-grown diamonds are just as meaningful and symbolic of love as any other diamond.
Diamond Certifications
In the diamond industry, there are grading labs that officially judge and grade diamonds.
The ratings determine diamond prices which are then printed on a diamond certificate. The grading system measures the cut quality, color, and clarity grades.
A diamond grading laboratory like the Gemological Institute of America (GIA) judges a diamond carefully based on these criteria and produces a diamond certificate of authenticity.
This certificate justifies diamond prices and ensures you get a diamond with the quality you expect.
Diamond certificates also affect diamond pricing and the diamond price per carat because they give expert cut, color, and clarity grades.
Other diamond grading labs recognized by the diamond industry include the American Gemological Society, HRD Antwerp, The International Gemological Institute, and Gemological Science International.
Sentimental Value of a Diamond
There's way more to a diamond than its monetary value. People buy diamonds because they're beautiful, durable and will last forever. Most diamonds are given as gifts or passed down from generations. They represent love, commitment, and loyalty.
You can cherish a diamond engagement ring given to you by your partner or a diamond necklace passed down from your mother. Either way, these diamonds are meaningful because they are from people we love.
It's great to value the sentimental value of a diamond given to you by someone or even a diamond you bought yourself.
Diamonds are often investments in a relationship and represent major milestones. You can remember these moments every time you wear your precious diamond jewelry.
Family Heirlooms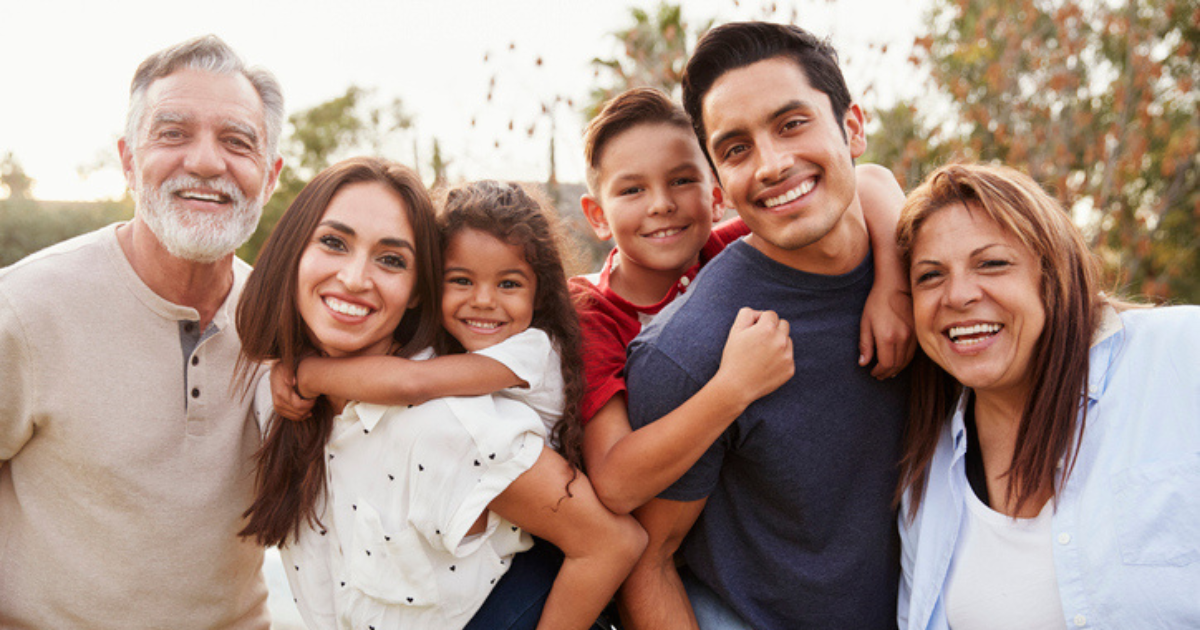 Diamonds can last forever, so they are often passed down for generations. This practice is sweet and allows you to keep a family member close to your heart.
Even if you don't have a family diamond or wedding ring to inherit or pass down, that doesn't mean you can't create one.
It doesn't matter where the diamond comes from or starts. What matters is the meaning you give that particular stone.
A new engagement ring you buy for the person you'll spend the rest of your life with will be priceless to your children decades down the road.
So, how much is your diamond worth? That depends on your love for it.
Clean Origin Diamonds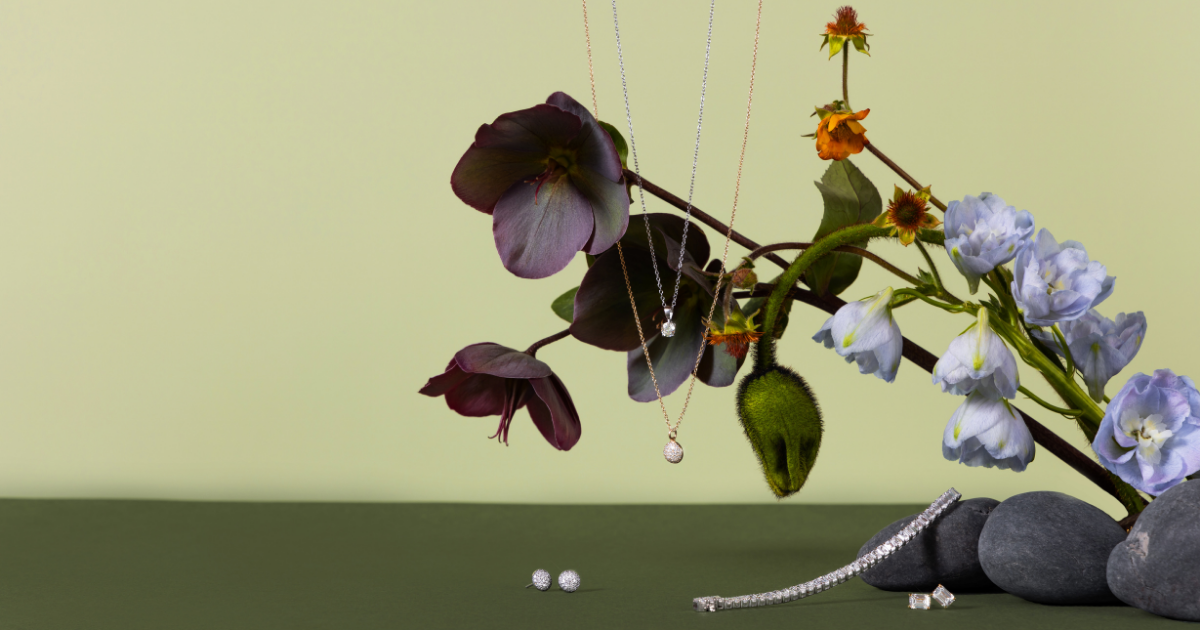 At Clean Origin, we love having the opportunity to help people create special memories with the people they love. Our brilliant round diamonds are a perfect gift for any occasion or a gift to yourself!
Show how much you appreciate someone with a gift that will last them a lifetime. We are thankful for the chance to share our jewelry with beautiful couples and create priceless expressions of love.