Anniversary gifts celebrate the love, commitment, and many happy moments shared between a couple. These traditional gifts, often chosen with care and thoughtfulness, serve as a token of appreciation and a symbol of the lasting bond between two individuals. They commemorate the years spent together and express hope and anticipation for many more joyful years ahead. Whether it's your first or fiftieth anniversary, each milestone holds a unique significance and deserves to be celebrated with a gift that is just as special. This guide aims to inspire you with a variety of modern gifts for anniversary milestones that are bound to leave a lasting impression and serve as a beautiful reminder of your love and commitment.
Milestone Anniversary Gift Ideas
Mark each precious year together with a meaningful milestone anniversary gift. These special gifts symbolize the beauty, strength, and durability of your relationship.
The 1st anniversary year calls for gold, representing the golden glow of new love. Sapphire, with its deep blue hue, commemorates 5 years. A sparkling diamond represents your decade of marriage. The fiery ruby honors 15 years of passion. For 20 years, the emerald's vibrancy reflects the verdant freshness of an enduring union. Finally, silver celebrates 25 years of partnership with a cool, elegant touch.
1st Anniversary: Gold
Your first wedding anniversary marks the wonderful beginning of your lives together. Honor this momentous milestone by gifting your partner gold jewelry, such as a necklace, symbolizing the worthiness and beauty of your inaugural year as spouses.
Select a classic yellow gold necklace to complement their timeless style, or surprise them with an on-trend white gold or romantic rose gold piece. Your partner will cherish wearing this thoughtful first anniversary present close to their heart. It will serve as a daily reminder of your golden first year of marriage and the promise of countless more anniversaries to come.
5th Anniversary: Sapphire
Reaching the remarkable milestone of 5 years together calls for a gift as beautiful and strong as your enduring bond. Sapphire earrings are the perfect way to honor your partnership's past and cherish its future. The sapphire's magnificent blue hue symbolizes the loyalty and sincerity that has kept your love going strong. This gemstone is as timeless as your commitment to one another.
A pair of sapphire stud earrings will add a touch of sophistication to your partner's style while reminding them daily of your 5th anniversary. Or opt for sapphire drop earrings to really make a statement. Each time your partner wears these meaningful sapphire earrings, they'll be reminded of the resilience and passion of your union. There's no better way to celebrate five wonderful years together.
10th Anniversary: Diamond
Celebrating 10 years of marriage calls for an exquisite gift that honors the brilliance and strength of your enduring bond. A diamond anniversary ring is the perfect way to commemorate a decade together.
Consider a statement anniversary ring showcasing a large, sparkling diamond center stone – a symbol of your relationship's clarity and resilience. Or opt for a diamond eternity band encrusted with smaller diamonds, representing your infinite love.
15th Anniversary: Ruby
Fifteen years of marriage deserves to be celebrated with a gift reflecting the passion, courage, and prosperity that has defined your relationship journey. A ruby pendant is the perfect 15th-anniversary present.
The ruby's vibrant red radiance symbolizes the affection, romance, and good fortune you've enjoyed together. This gemstone's legendary protective powers also represent how you've sheltered each other through life's ups and downs. Select a stunning ruby solitaire pendant that can be layered with other necklaces. Or choose a pendant featuring rubies surrounding a larger center gemstone for added sparkle.
20th Anniversary: Emerald
Twenty years of marriage is a milestone worthy of honoring with a gift as enduring as your bond. Emerald earrings are the perfect way to celebrate two decades of love and devotion. The emerald's verdant green radiance symbolizes growth and the preservation of love – so fitting for your relationship's evolution over 20 years. This gemstone has long been associated with Venus, representing faithfulness and loyalty.
Opt for classic emerald studs that will complement any outfit, or choose eye-catching emerald drops or hoops to really make a statement. Each time your partner wears these earrings, they'll be reminded of your deep love and unwavering commitment.
25th Anniversary: Silver
Your 25th wedding anniversary, known as the Silver Anniversary, deserves a meaningful gift reflecting the strength and luster of your relationship after a quarter decade together. A sterling silver charm bracelet is the perfect way to celebrate this major milestone.
Have the bracelet engraved with your anniversary date and initials. Choose charms representing your lives together – perhaps your wedding rings, hearts, or even your home. With each new year, you can add additional charms. Your partner will adore this sentimental and stylish bracelet. Each charm will serve as a little reminder of the adventures, memories, and love you've shared in 25 years of marriage.
Personalized Anniversary Gifts
While traditional anniversary gifts hold meaning, customized pieces can make your gifts for anniversary milestones even more heartfelt. Personalized jewelry, birthstone pieces, or photo keepsakes transform a present into a cherished memento.
Engraved jewelry adds sentimental value to any gift. Inscribe your initials, wedding date, or a loving phrase on rings, pendants, or bracelets. This thoughtful personalization makes your gift one-of-a-kind.
Incorporate your partner's birthstone into a necklace or earrings for a gift that honors their uniqueness. Or use your children's birthstones to celebrate your family.
For the sentimental spouse, create photo jewelry featuring your happiest memories. A custom locket with pictures of your wedding, honeymoon, or family will become an instant heirloom.
No matter your custom creation, a personalized gift demonstrates how deeply you understand and appreciate your partner. It shows that each anniversary you've spent together is cherished. This year, make your gift as unique as your love.
His and Hers Jewelry
Commemorate your unique love story with matching jewelry sets designed for couples. More than accessories, these his and hers pieces are wearable emblems of your relationship.
Opt for two halves of a heart necklace or pendant, coming together side-by-side like your partnership. Or choose pairs of simple, elegant bands bearing each other's names or initials.
Matching bracelets can also make a meaningful statement, whether in complementary metals, engraved with special dates, or embedded with birthstones.
With so many personalized styles, you can find the perfect set reflecting your personalities and story. From delicate and minimalist to bold and eye-catching, his and hers jewelry makes your love tangible. Wearing these matching keepsakes daily will remind you of the enduring connection you share. Let them serve as symbols of your journey and devotion for years to come.
Anniversary Jewelry Trends
Rather than traditional or personalized gifts, some couples prefer anniversary presents with versatile, on-trend styles. Timeless jewelry options like stacking rings, layered necklaces, and hoop earrings offer fashion-forward gifts your partner can enjoy for years.
Stacking bands in mix-and-match metals lets your partner create fresh looks daily. These can be stacked along with your engagement ring. These bands come in a variety of styles and materials, from sleek and contemporary designs in white gold to vintage-inspired bands in rose gold. By mixing and matching these bands, your partner will have the freedom to express their personal style and mood on any given day.
A layered necklace set provides effortless sophistication. Build chic neckscapes mixing metals, chains, and pendants meaningful to you both. Or opt for brilliant diamond hoops that pair with any outfit. Your partner will adore wearing these sparkling statement earrings for anniversaries to come.
While still celebrating your relationship, these jewelry gifts have an elevated yet timeless look fitting for every occasion. Give your partner glamour and meaning with jewelry they'll treasure and wear for lifetimes together.
TL;DR
Searching for gifts for anniversary milestones that encapsulate your love and dedication should be a delightful and memorable experience. Whether it's milestone-specific gifts like gold adornments and sapphires or customized choices such as uniquely engraved jewelry and photo mementos, there's an array of gift ideas suited for every couple and all milestone anniversaries. With the assistance of this comprehensive guide, you can assuredly pick the perfect gifts for anniversary milestones that will be treasured for many years ahead.
Find the Perfect Gift at Clean Origin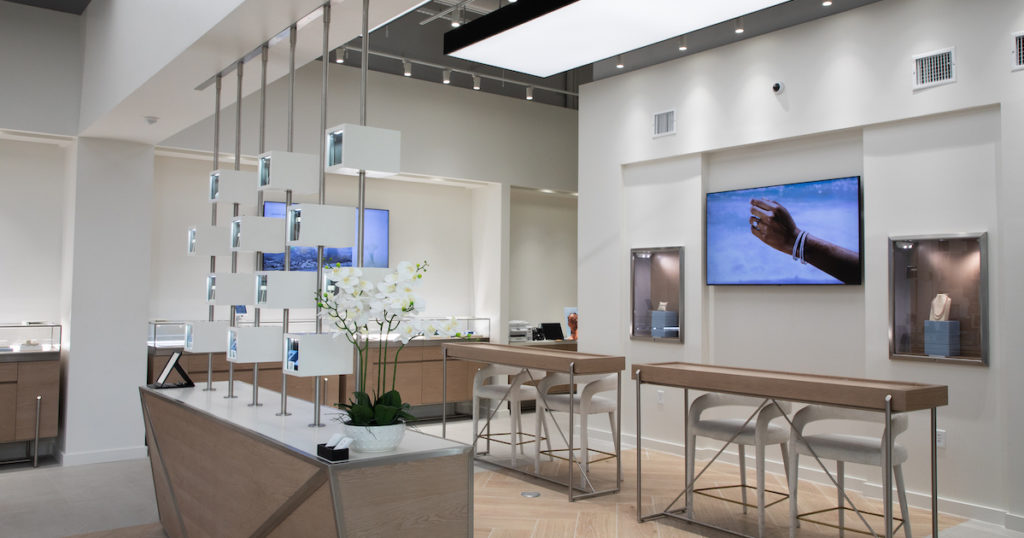 At Clean Origin, we understand that each anniversary celebrates the love and commitment you share with your partner. That's why we offer a wide range of exquisite, ethically sourced jewelry that makes the perfect anniversary gift.
Whether you're celebrating your first year together or your fiftieth, our collection features a variety of gifts for anniversary milestones. From diamond earrings to bold pendants, you're sure to find something extraordinary.
So why wait? Start exploring our collection today and make your upcoming anniversary unforgettable with a gift from Clean Origin.