The Elizabeth Taylor engagement ring is a diamond industry legend. At a whopping 33.9 carats, the breathtaking emerald-cut diamond she sported is almost as famous as Elizabeth herself. Elizabeth was Hollywood royalty, so of course, her ring was just as grand.
The Story of Elizabeth Taylor's Engagement Ring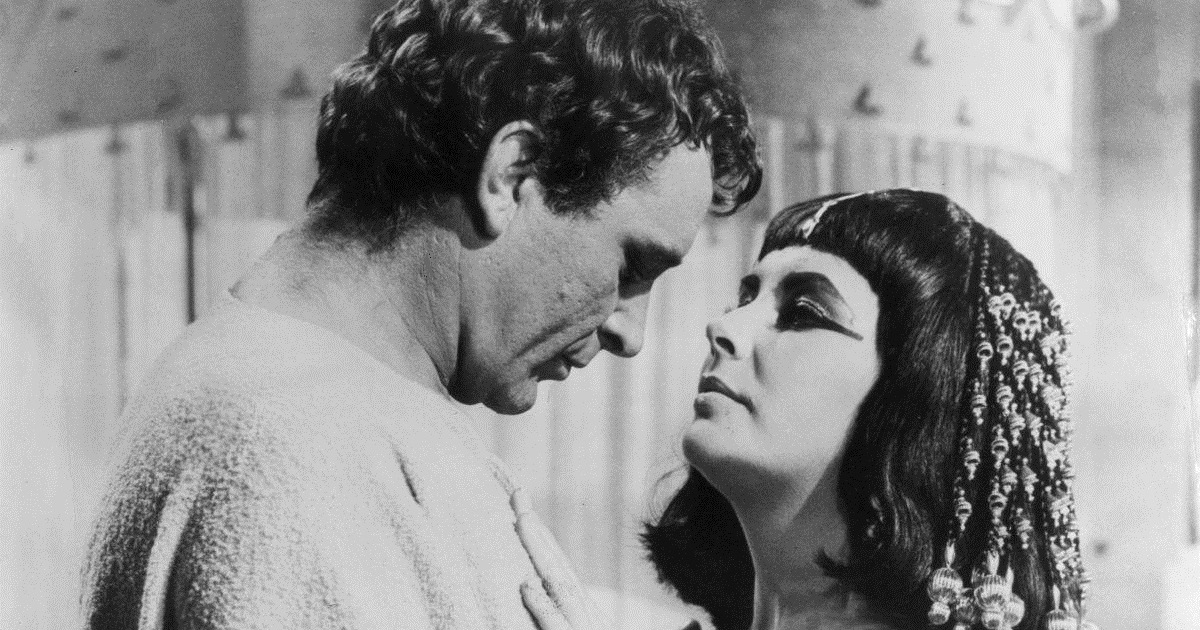 Elizabeth Taylor and Richard Burton fell in love while filming the classic film Cleopatra back in 1962. While the famous couple proceeded to marry and divorce twice, there's one thing everyone remembers: that incredible 33.19-carat diamond formally known all the Krupp Diamond.
The Krupp Diamond was originally named after Vera Krupp, a socialite and actress. After Vera's death, Sotheby's sold the Krupp Diamond at auction. Richard Burton bought the stone after a bidding war. In 1968, he bought the stone for $307,000 — a measly cost compared to its price tag now. 
Burton presented the diamond while in London aboard their yacht. Then, they set the diamond into a ring. This gorgeous ring became part of her persona and is now almost as much of an icon as the actress herself. 
This iconic diamond became the "Elizabeth Taylor Diamond" after Taylor's death in 2011.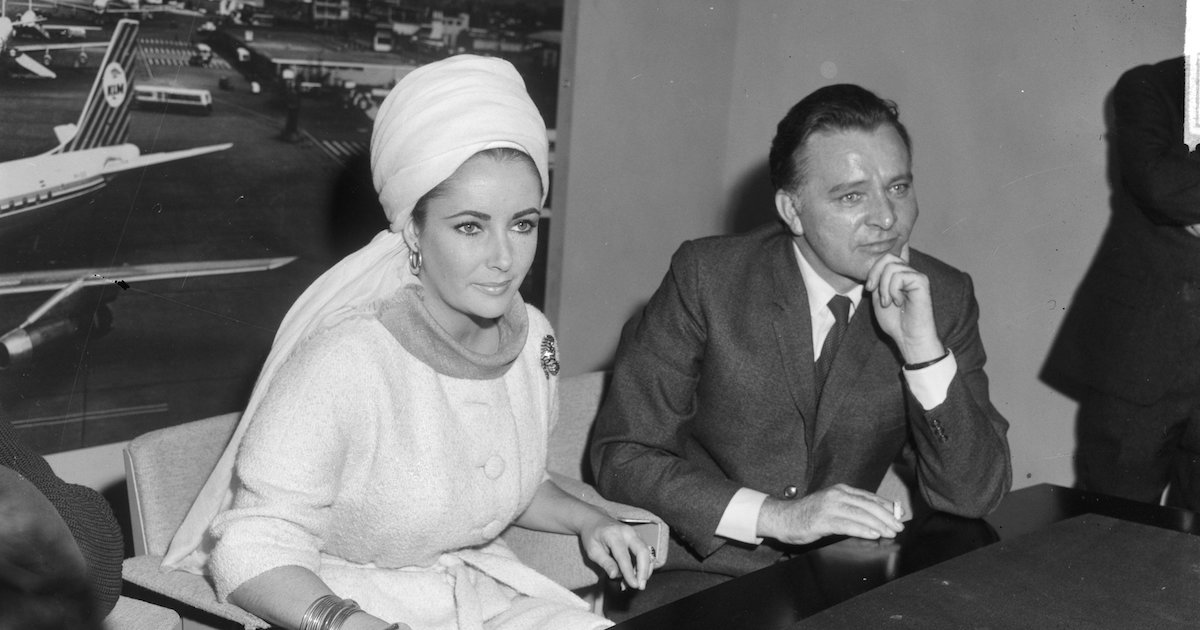 Burton didn't actually propose with the Krupp Diamond Ring. They were 4 years into their marriage when he gifted her the diamond.
Richard Burton reportedly didn't like the idea that she'd received engagement rings before. Instead of a diamond, Burton purchased a stunning emerald and diamond brooch from Italian jeweler Bulgari. The couple first spotted the dazzling piece while they were in Rome filming Cleopatra.
However, the brooch was originally part of a necklace set that Elizabeth loved. The emerald and diamond necklace featured 16 rectangular and square-cut graduated emeralds plus a detachable emerald brooch that served as a pendant. Round, marquise, and pear-cut diamonds surrounded each emerald. Burton gifted Elizabeth the rest of the necklace as a wedding present two years after they first saw it at Bulgari.
The Elizabeth Taylor Diamond
At a whopping 33.19 carats, the Asscher-cut diamond is extremely impressive and beautiful. If you factor in the D color and VS1 clarity, you have an Asscher-cut diamond that nobody could resist. 
The Gemological Institute of America (GIA) reports that the diamond is Type IIa, which means that rocks like these have such incredible transparency that they are chemically purer than most other diamonds. 
The Cullinan and Koh-i-Noor Diamonds, which are equally as famous, are also IIa diamonds. The GIA also reports that the Elizabeth Taylor Diamond came from the Golconda region of India sometime before 1909.
The Taylor Burton Diamond Ring features a sturdy platinum setting and two equally stunning baguette-cut diamonds. The actress always described this ring as her favorite piece of all the jewelry in her entire collection.  She continued to wear it after her second divorce from Richard Burton.
Elizabeth's Collection for Sale
Elizabeth Taylor insisted on holding onto her precious engagement ring from Richard and wore it almost every day. She did, however, go on to sell most of the other pieces of jewelry he gifted her during their marriages. More often than not, she wore jewelry from her own collection while on-screen. 
In December of 2011 after her death, the famous ring, alongside other jewels, was sold at a Christie's auction. The total amount after all of the sales came out to a whopping $156 million. Contributing to that, her famous ring was then sold for $8.8 million to the South Korean conglomerate E-Land. The ring's sale set a record price per carat of $265,697 for a colorless diamond.
Elizabeth Taylor's Other Engagements and Marriages
While the Elizabeth Taylor Diamond is quite the gemstone, this was not the first time that Elizabeth wore such a stunner of an engagement ring. Taylor got engaged ten times, married eight times, divorced seven times, and widowed once over the course of her life. Here's a look at some of her marriages and the engagement rings she wore.
William Pawley Jr.
In 1949, Elizabeth Taylor and William Pawley Jr., the son of U.S. Ambassador William D. Pawley, got engaged. Pawley gifted 17-year-old Taylor a cushion-cut diamond ring, which many see as the gemstone that kicked off her iconic jewelry collection. Elizabeth, however, was not destined to be a politician's wife; the pair called off their engagement in less than a year.
Conrad Hilton Jr.
On May 6, 1950, Elizabeth married her first husband, Conrad Hilton Jr., who was heir to the Hilton Hotel fortune. Their marriage was a highly public affair because both Taylor and Hilton were in the celebrity spotlight. Elizabeth Taylor's engagement ring from Hilton was a four-carat diamond in a platinum setting.
After eight months, her first marriage ended in divorce. Hilton was reportedly abusive to Taylor and an alcoholic.
Michael Wilding
After her divorce from Conrad Hilton Jr., Elizabeth Taylor married British actor Michael Wilding. Wilding proposed to Taylor with a stunning sapphire and diamond engagement ring. Over their five years of marriage, the couple had two children: Michael Wilding Jr. and Christopher Wilding.
Michael Todd
Elizabeth Taylor's third husband was film producer Michael Todd. Mike Todd proposed with a gorgeous ring from Cartier at the end of 1956.  When asked about the ring, Taylor called it her "friendship ring," even though it was actually an engagement ring. After a short courtship, the couple married during a small wedding ceremony at the Acapulco City Hall on February 2, 1957.
Because of its size, Taylor called the big diamond her "ice skating rink." It says a whole lot about the famous "Taylor Ring" that the emerald cut 29.4-carat ring from Mike Todd is often overlooked when it comes to exploring Elizabeth's immaculate jewelry collection. Todd also gifted her the diamond heart pendant that she wore in the film Cat on a Hot Tin Roof. Throughout her life, Elizabeth Taylor wore many pieces of her personal collection on-screen.
On March 22, 1958, Mike Todd tragically died in a plane crash. Taylor continued to wear the engagement ring after his death, but the ring didn't appear in the auction of her jewelry collection in 2011. Apparently, Taylor sold the diamond ring around 1959, possibly to settle Mike Todd's estate.
Eddie Fisher
After Mike Todd's untimely death, Elizabeth Taylor married his best friend Eddie Fisher. Fisher and Taylor bonded over their grief due to Mike Todd's death. However, Eddie Fisher and Debbie Reynolds were married at the time, causing many people to view Elizabeth Taylor as a homewrecker.
Rather than a diamond engagement ring, Eddie gave Elizabeth a stunning diamond bracelet that contained 50 dazzling diamonds.
Elizabeth Taylor fell in love with Richard Burton while she was still married to Eddie Fisher. Taylor and Burton married a mere nine days after she finalized her divorce from Fisher.