Destination weddings have become more popular in recent years. Who wouldn't want to gather their friends and family in a fabulous location to celebrate marrying the love of their life?
What Is a Destination Wedding?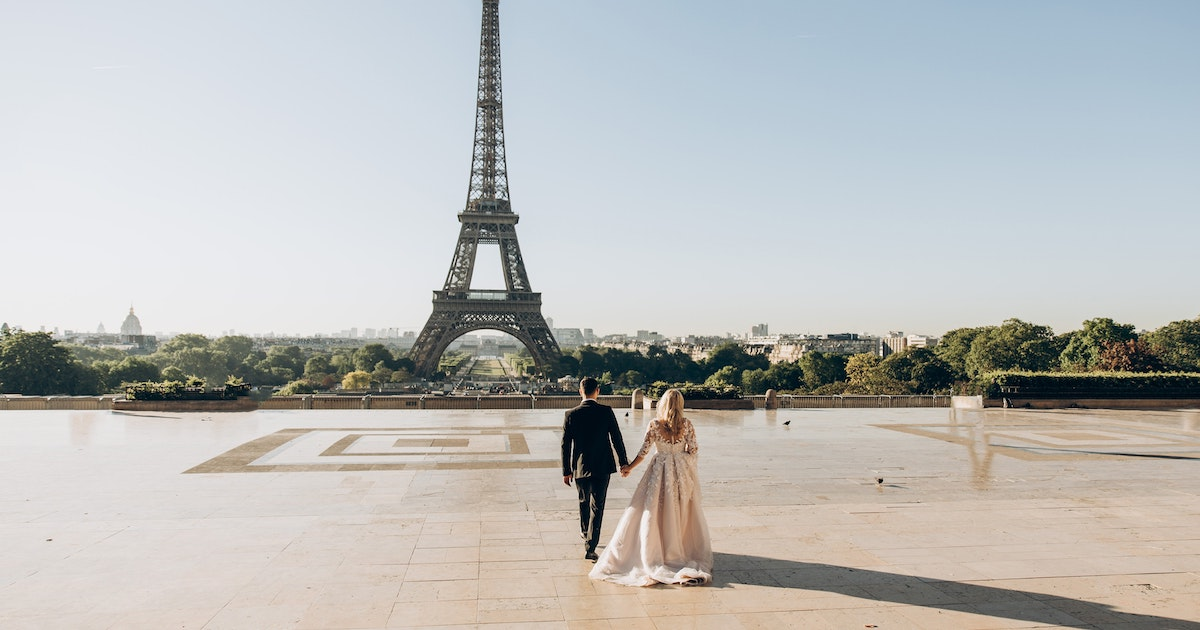 A common misconception is that destination weddings are one thing: tropical, beachside ceremonies. That is far from the truth. Now, destination weddings take on a more modern definition.
Traditionally, a destination wedding is one that takes place outside of the couple's hometown. However, a destination wedding is now a wedding where the couple and most of the guests have to travel.
This takes into account that the couple might have their wedding in their childhood hometown or a city close to the majority of their family. A wedding where the couple travels but most of the guests don't isn't a destination wedding.
With that said, you and your partner get to define whether or not your wedding is a destination wedding. It's your day, after all, so you should call it what you like!
Is a Destination Wedding Right for Me?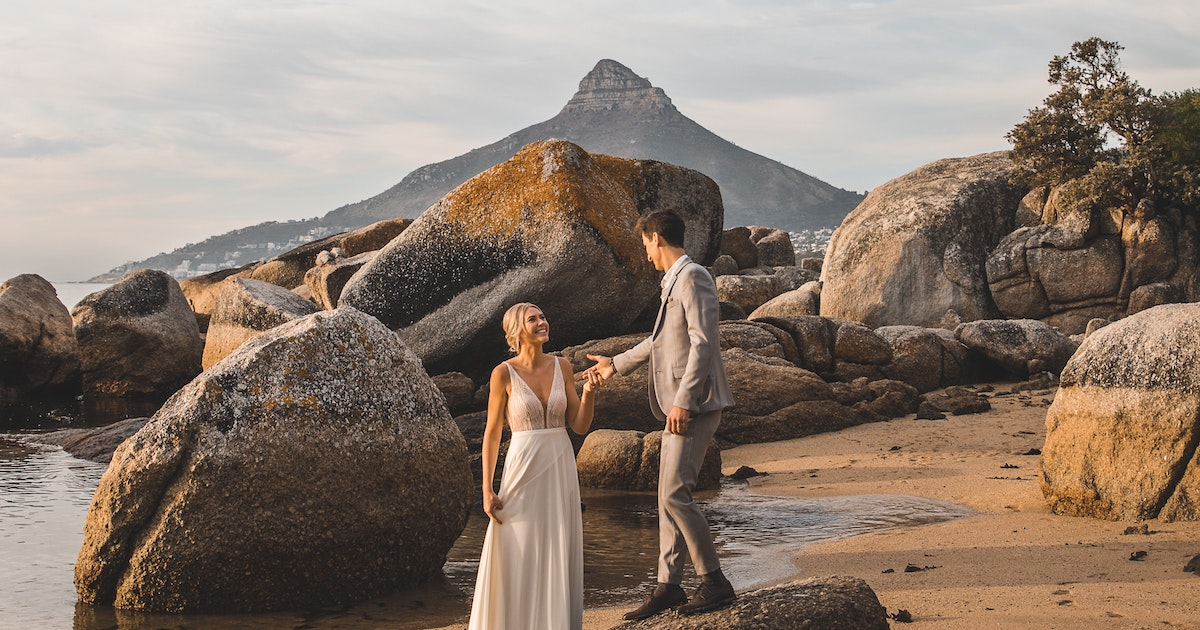 Now that you know what a destination wedding is, the next step is determining whether or not it's the right type of wedding for you and your partner. Here are some things to consider before you decide on (or rule out) a destination wedding.
Your Guest Lists Gets Smaller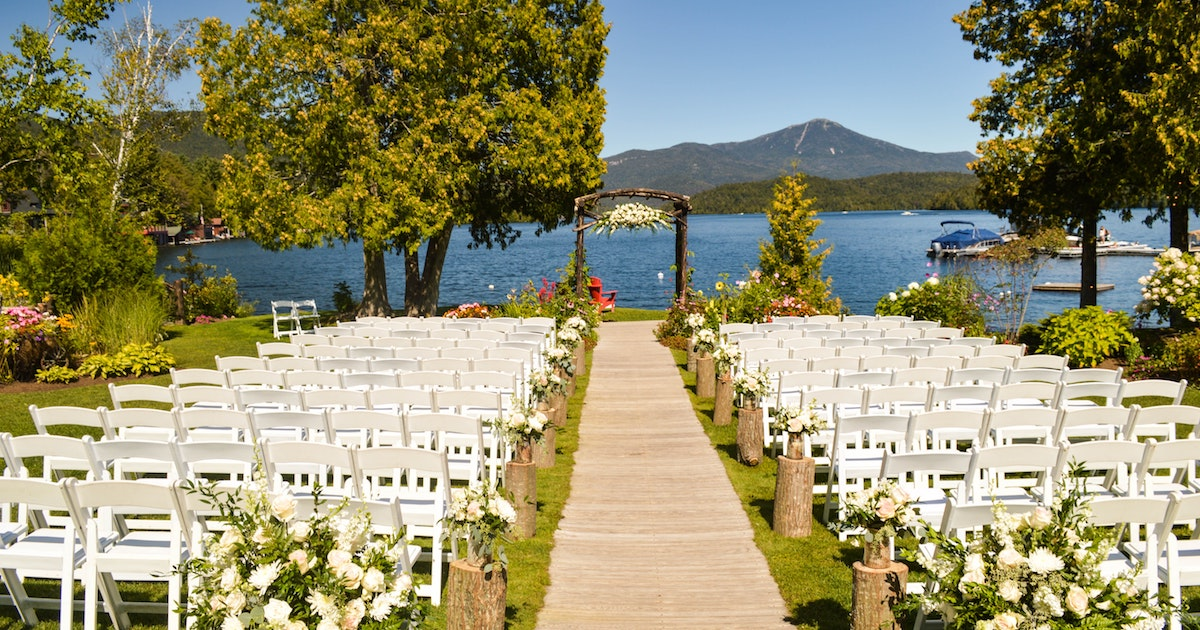 Depending on you and your partner, a smaller guest list can be both a pro and a con. Travel can be costly, so it's safe to assume that a portion of your guests won't be able to travel for your wedding. On the other hand, a destination wedding is a fantastic reason to keep your guest list intimate if you and your partner want a small ceremony.
You Experience Something New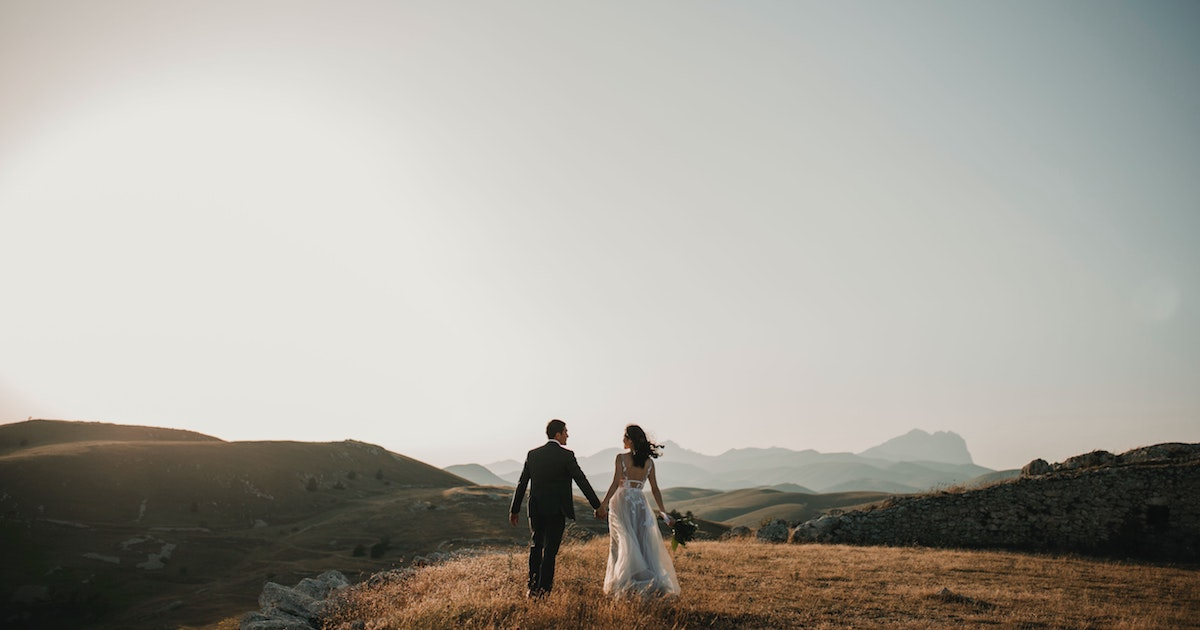 Destination weddings give you and your partner the opportunity to experience a location you don't visit often. You might return to a favorite travel spot for your destination wedding; this gives you the chance to make even more special memories at a place you'll always remember. For more adventurous couples, pick a dream location that you've never visited to incorporate some travel into your big day.
You Spend More Time With Your Guests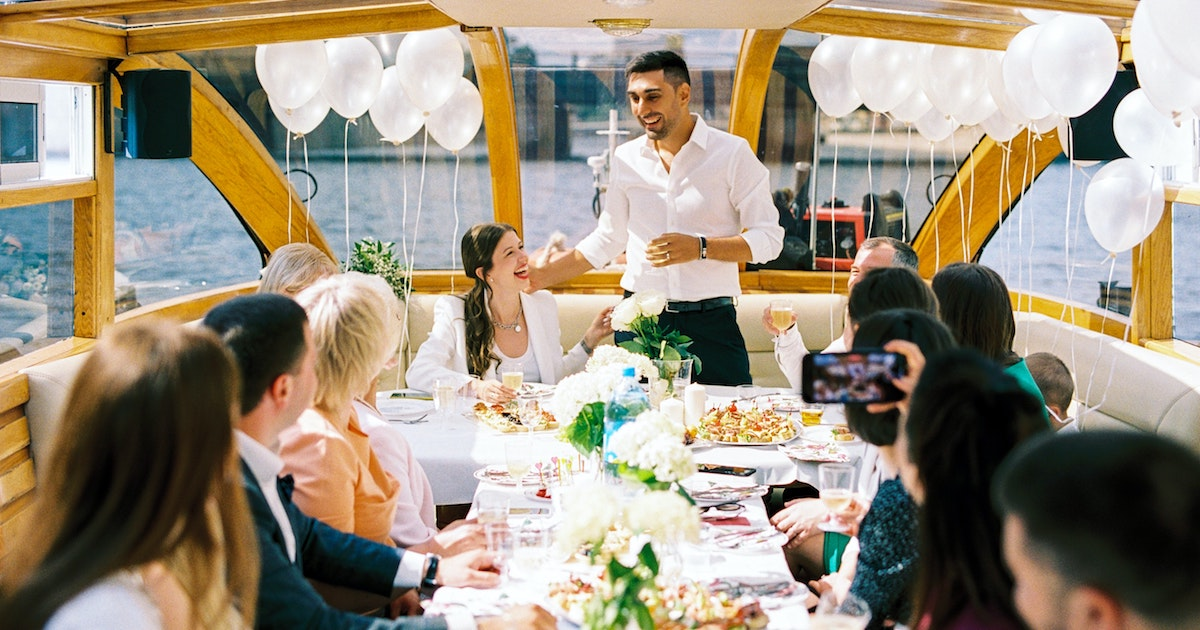 One thing to keep in mind with your destination wedding is that you'll be spending more time with your guests during your wedding trip. Because you're all in the same spot, you'll have more chances to celebrate together.
Your Guests Connect With Each Other
Your guests will also get to spend more time with each other. In the days leading up to the ceremony, they'll connect over meals, excursions, and travel days. That way, your rehearsal dinner, ceremony, and reception will be filled with friendships old and new.
Destination Wedding Planning
Now that you've decided to have a destination wedding, it's time to get planning! Here are some important factors to keep in mind.
Hire a Wedding Planner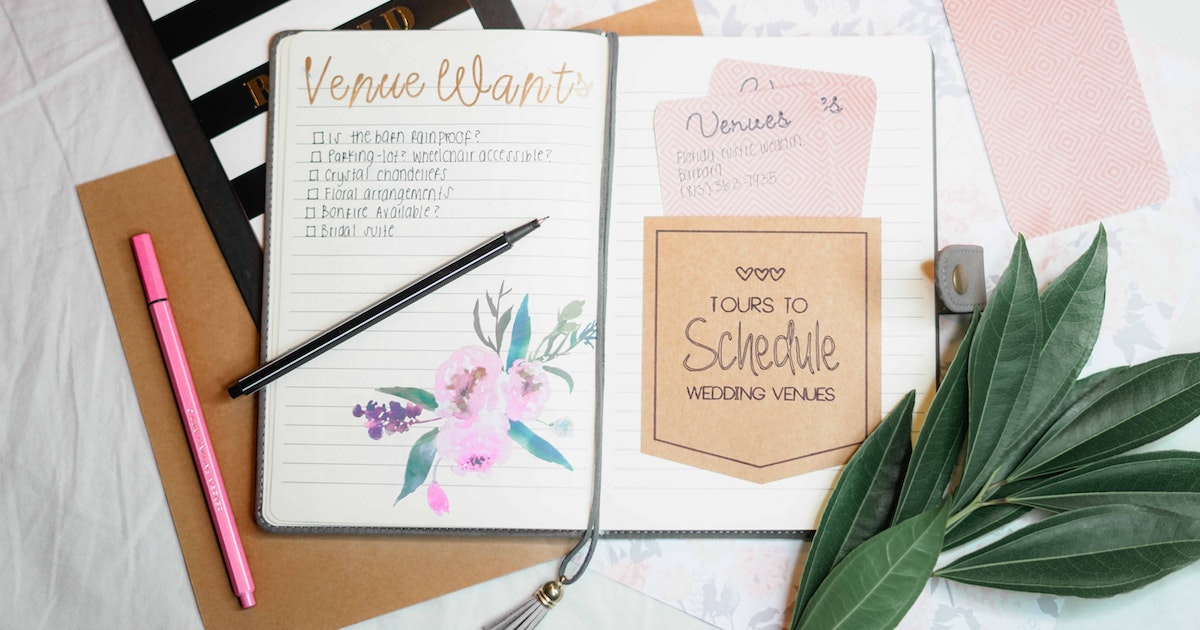 Like most weddings, destination weddings are a huge undertaking. A wedding planner helps you and your partner enjoy the wedding planning process, especially if they're a destination wedding specialist. Your wedding planner's goal is to help you create your dream destination wedding.
One of the benefits of wedding planners is their insider industry knowledge. Wedding planners are more likely to know what vendors, accommodations, and travel plans will help your day go off without a hitch.
A destination wedding specialist will be able to give you destination wedding planning tips as you go through the process. That way, you and your wedding guests can enjoy the spectacular event when your wedding date arrives.
Consider the High Season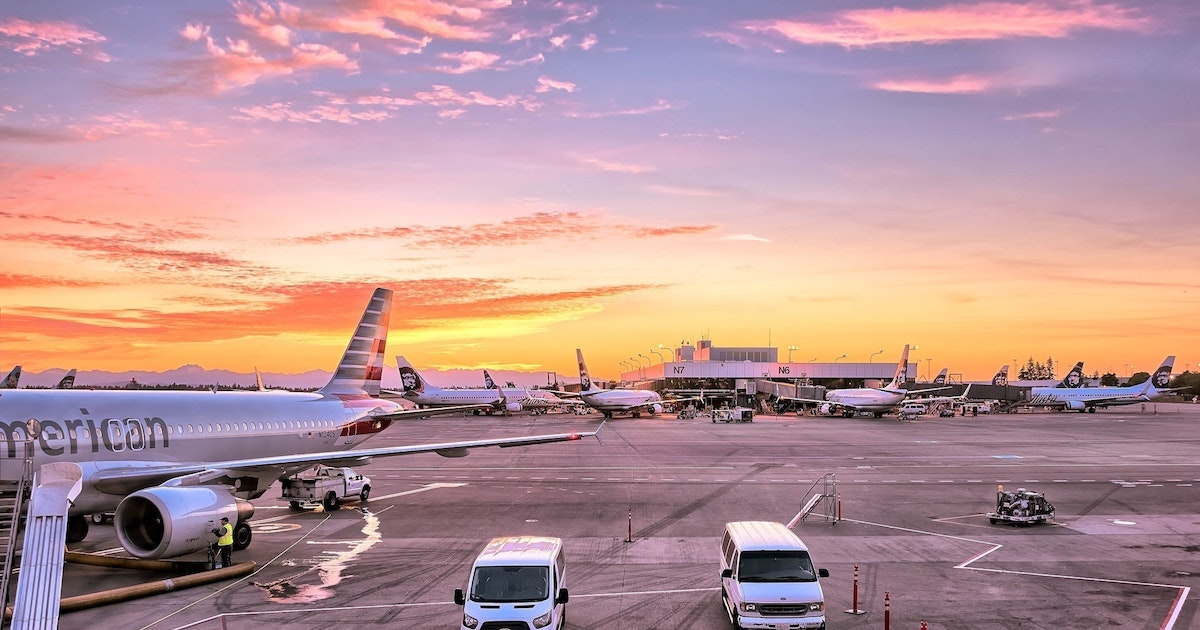 You love your destination; odds are that other travelers and couples do, as well. Research the weather and busy travel season for your destination country and city. Some countries have a boom in tourism in the summer while others have a dry season that typically draws travelers. Each country and city are unique.
There are benefits and drawbacks to planning your wedding during the high season. One benefit is that you'll likely have the best weather. There's a reason why so many travelers flock to your destination at that time! However, you may not get the best deals on venues and vendors during the high season. You might also face difficulty securing amenities for your wedding weekend.
Keep International Requirements in Mind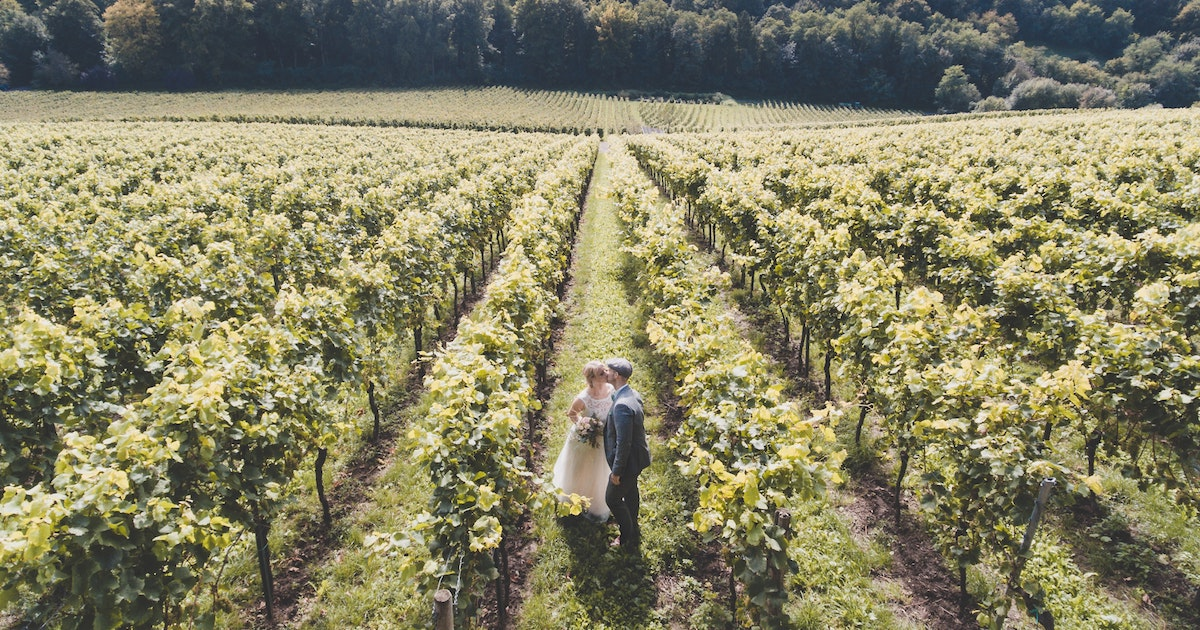 When you're thinking of destination wedding locations, it's important to consider what you'll need on-hand to travel to that location. International destination weddings might require travel visas or extra paperwork to enter the country.
You should also do some research on how to legally marry in your wedding destination. Some destination wedding couples opt to legally marry in their home country before having a symbolic ceremony in their ideal setting. This choice helps couples avoid the process of applying for a civil ceremony in their country of choice.
However, each country is different. Make sure to look up specific requirements for your country and consider all of your options before deciding which type of ceremony is best for you and your partner.
Incorporate Local Specialties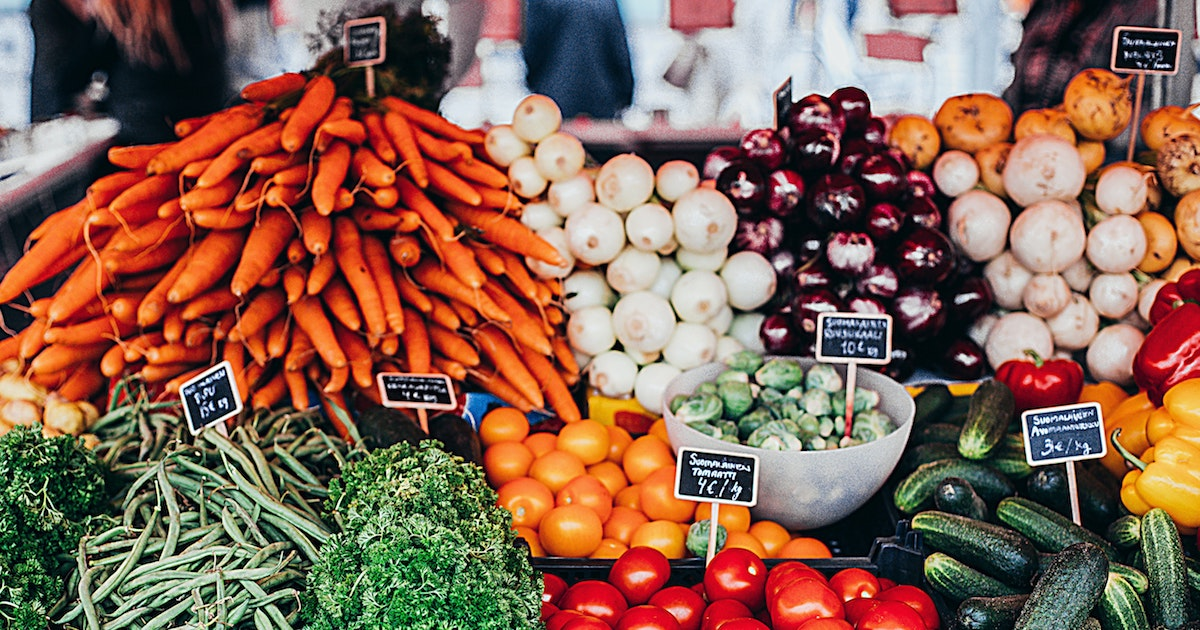 You're hosting a destination wedding for a reason: to celebrate in an exciting location! Incorporating local traditions, delicious food, and beautiful scenery are a fantastic way to elevate your special day.
One great way to make sure you're celebrating local culture respectfully is by asking a local. Talk to your venue or vendors as you start planning to learn what other couples have done and what your options are. Some aspects of your destination's culture may be closed to outsiders, so it's always best to get a second perspective.
Start a Honeymoon Registry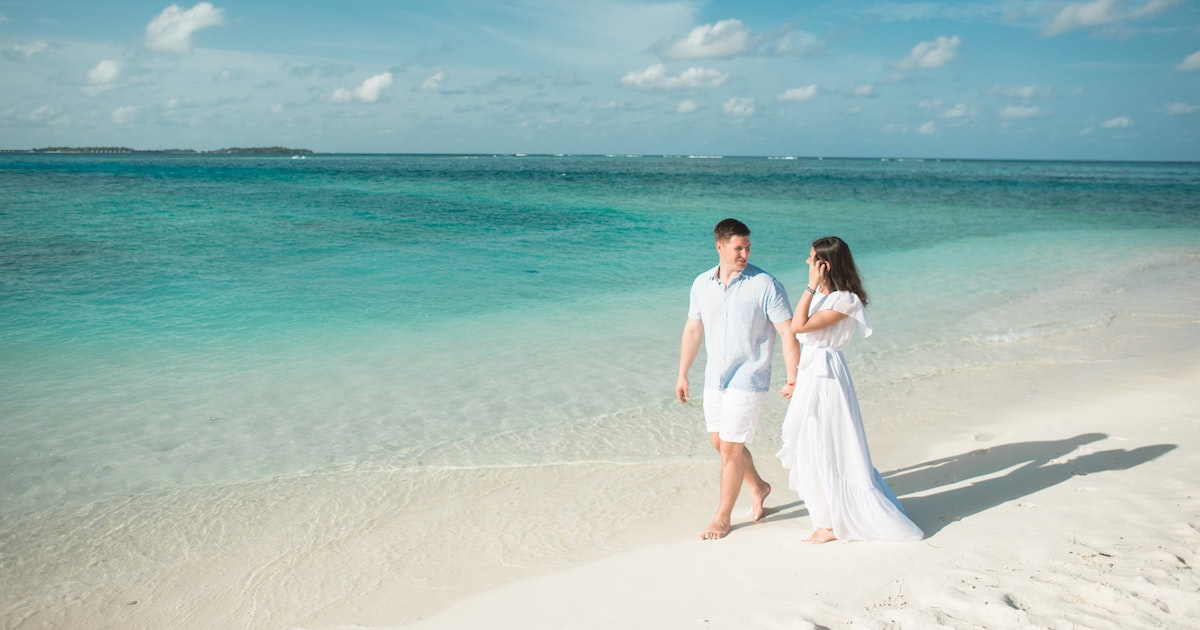 Why only go on one trip for your wedding when you could go on two? Many couples opt to start a honeymoon registry when they're hosting a destination wedding. Honeymoon registries ask wedding guests to contribute to the couple's honeymoon expenses rather than bringing physical gifts.
This type of registry makes sense for destination weddings. With a honeymoon registry, your guests won't have to lug any gifts with them as they travel to your destination wedding. Instead, all they do is select how much they'd like to contribute and hit send!
After picking the perfect destination for your honeymoon, describe your honeymoon itinerary in detail on your wedding website. Many honeymoon registries give guests the option to purchase a specific activity or meal for the couple. Some examples include spa treatments, a day-after brunch, or a bottle of champagne during dinner.
Ideal Destination Wedding Locations
A key part of destination wedding planning is picking your perfect wedding destination! These destinations make the perfect venues. From pristine beaches to bustling cities, here are some destinations that you and your partner should consider.
Tulum, Mexico: Jungle Paradise
There's a reason why Tulum is a popular choice for a destination wedding. The vibrant blue water and striking sandy beaches create the perfect romantic getaway for you and your partner. Ancient Mayan ruins situate Tulum as a cultural and tourism center, meaning you'll be able to easily travel to and navigate Tulum.
If your wedding style is more adventurous, Tulum has no shortage of activities. Many all-inclusive resorts offer snorkeling and scuba diving in Tulum's cenotes. But if you want a more catered experience, you can definitely spend your entire week relaxing at a resort with a signature cocktail.
The Best Time of Year: December to March
Tulum's climate features hot, tropical weather with ample sunshine. May through October is Tulum's rainy and muggy season while the weather is typically drier from November to April. The best time to get married in Tulum is December to March because these months fall outside of hurricane season.
Venue Option: Jungle Keva
Tulum has a variety of venues available to couples. Whether you want an all-inclusive resort or a boutique property, Tulum is the perfect destination for you.
Jungle Keva is our venue of choice for its classic Yucatan architecture, stellar amenities, and strong connection with nature. The property features a variety of lodges available to your guests and the size of the property creates a calm, intimate atmosphere.
In addition to the stunning architecture and fantastic amenities, Jungle Keva is committed to decreasing the resort's environmental impact. If you and your partner want an eco-conscious destination wedding, look no further!
Anguilla: Untouched Luxury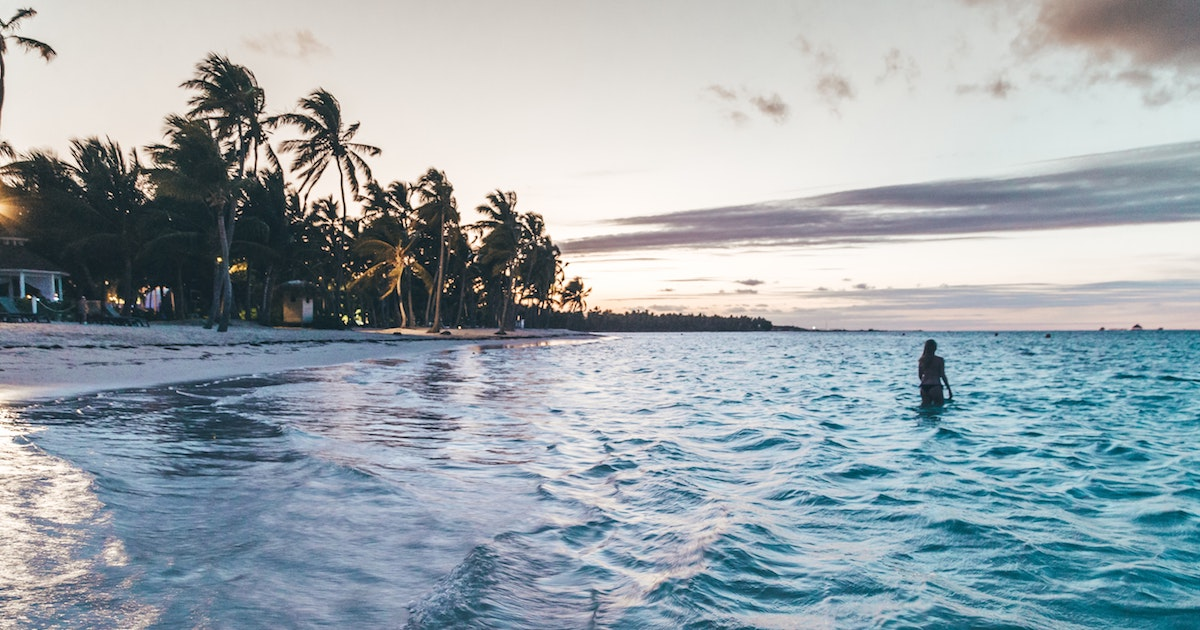 If you and your partner are on the market for a Caribbean destination wedding, Anguilla is the wedding destination for you! Named for its twisting eel-like shape, this Caribbean island features 33 impeccable beaches and crystal-clear water for your enjoyment. Anguilla's natural beauty makes it the picture-perfect venue for your wedding.
What makes Anguilla special is its size and spread. Because the island boasts so many beaches and all-inclusive resorts, you won't feel crowded with your family and friends during your time on the island. Anguilla's palm trees and turquoise waters make guests feel as if they're walking on an island that's untouched by time and society.
The Best Time of Year: April to August
Anguilla certainly lives up to its reputation as a go-to Caribbean destination wedding spot. Yearround, the weather in Anguilla averages 80 degrees Fahrenheit; you and your partner can put cold weather out of your minds! The most important factor to consider is hurricane season, which typically falls between June and November. To avoid any risk, most couples opt for a wedding between April and August.
Venue Option: Malliouhana
Many couples who seek out destination weddings envision a picture-perfect tropical ceremony. If that sounds like you and your partner, then Malliouhana just might be the venue for you!
Malliouhana is an oceanfront resort that's known as a style icon for the island of Anguilla. The hotel is a timeless mix of coastal charm and classic elegance. With a variety of guestrooms and suites, Malliouhana is perfectly equipped to host guest lists of all sizes.
What truly makes Malliouhana special is the variety of wedding locations on the hotel property. Whether you want a fun-filled poolside ceremony or picturesque sunset nuptials, Malliouhana is ready to create your destination wedding. Their most popular venue? The wedding deck extends over the beach and overlooks the stunning Caribbean ocean.
Newport, Rhode Island: Timeless Elegance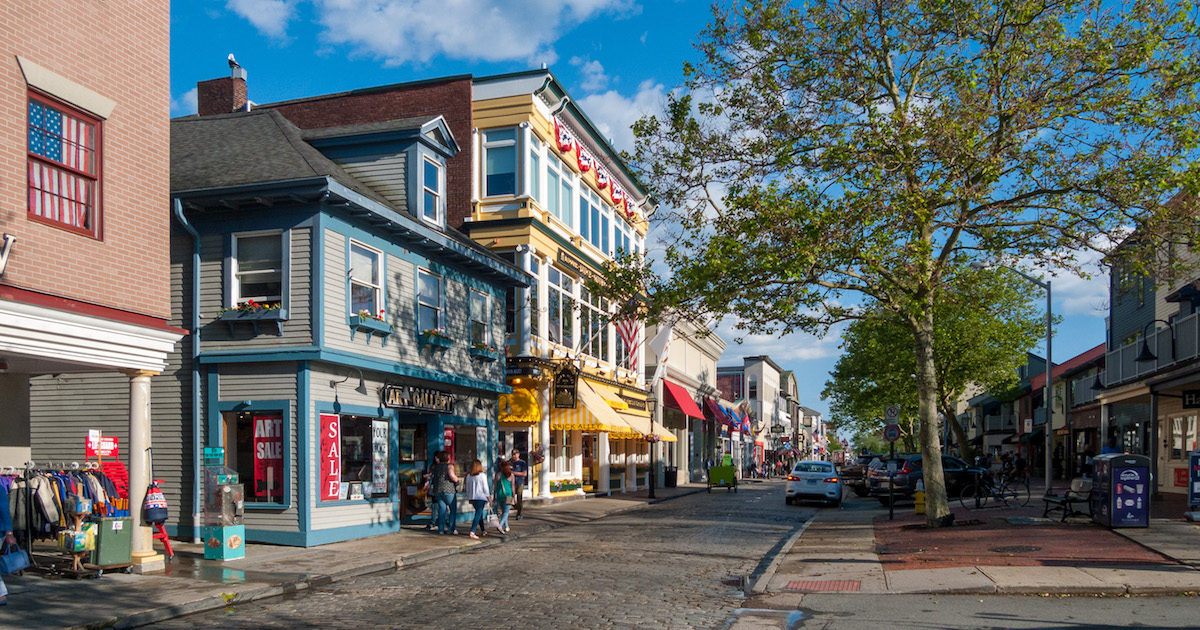 If you and your partner want a beachfront wedding but don't want to face the tropical weather, look no further than Newport, Rhode Island! Located on the east coast of the United States, this nautical gem is a prime wedding destination for its upscale luxury and gorgeous beachfront views.
Newport is a cultural center of the northeast United States. From food to music and history to art, there's something for everyone in Newport. You and your guests will be able to celebrate a full wedding weekend filled with local destinations and exploration.
The Best Time of Year: May and September
The ideal time to plan your Newport, Rhode Island destination wedding is at either end of summer. May and September will feature warm temperatures without the sweltering summer heat. These months are at the ends of the busy season as well, so you might see a decrease in vendor prices. You'll also be more likely to avoid summer rainstorms during these months.
Venue Option: Regatta Place
Have you ever wanted to get married while surrounded by luxurious yachts and charming nautical architecture? Then Regatta Place might be the destination wedding venue for you and your partner.
Regatta Place is a picturesque venue on Newport's Goat Island that overlooks the Newport Harbor. The panoramic views, classic striped tent, and intimate atmosphere make this a popular wedding spot for destination wedding couples. Complete with full catering staff and special wedding packages, the Regatta Place is no stranger to gorgeous weddings.
The most stunning part of Regatta Place is what comes after you and your partner exchange vows. Sail into the sunset on the Schooner Aurora, which is conveniently located in the adjacent Newport Harbor.
London, United Kingdom: Cool and Classic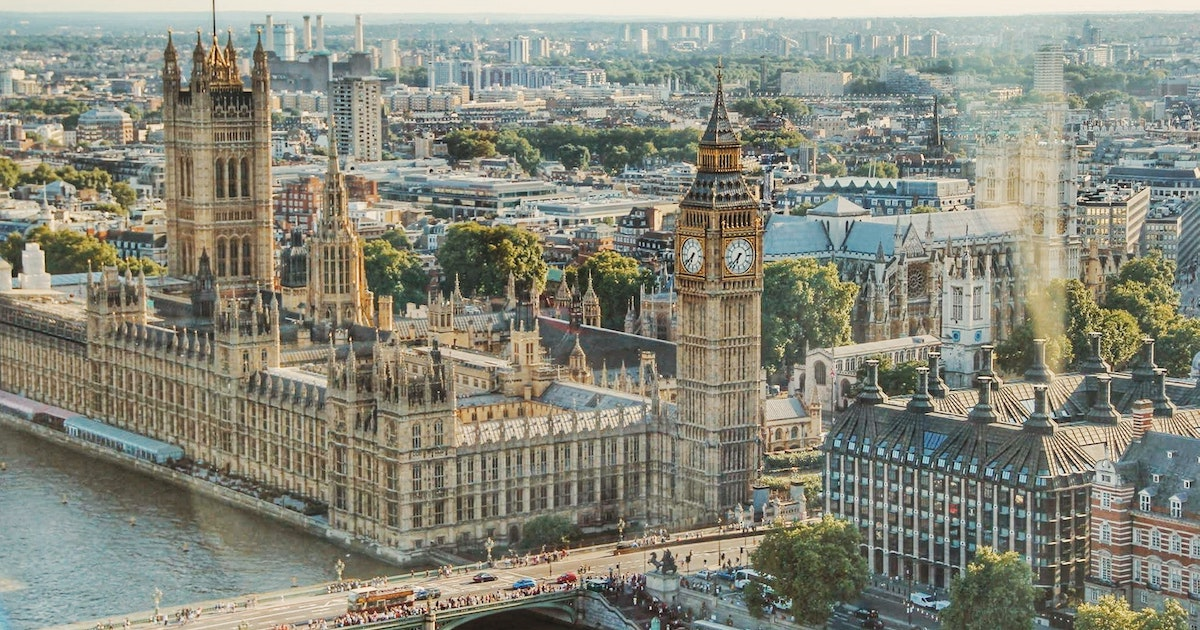 England's capital city is rich with culture and history, meaning that there is no shortage of fantastic amenities for your destination wedding. London's status as a fashion hub of the world means you'll be able to celebrate your nuptials in style.
What makes London a popular choice for destination weddings is its luxurious amenities and posh ambiance. Because you'll be planning the bulk of your wedding ahead of time, you'll be able to kick back and enjoy the city during your wedding week. A wedding planner or destination wedding specialist can help you create the perfect romantic getaway.
The Best Time of Year: March to May
London is famous for its atmospheric gray skies and rainstorms, but you and your partner might want to take advantage of London's sunny season. A visit between March and May means milder temperatures and blooming greenspace all around the city. You and your guests will be able to take full advantage of the city's attractions during this springtime window.
Venue Option: The Lancaster Ballroom at The Savoy Hotel
For a wedding ceremony fit for the Queen, check out the Lancaster Ballroom at The Savoy Hotel. The Savoy has hosted glamorous events and parties for 130 years, so they certainly know how to create the perfect destination wedding.
The Lancaster Ballroom is the epitome of romantic wedding venues. Discerning couples will notice that The Lancaster Ballroom has a separate entrance from the hotel lobby, creating a luxurious experience for your guests. The Savoy also has impeccably-decorated Art Deco and Edwardian hotel rooms, making this hotel a premier wedding destination.
Because The Savoy is a staple of the London wedding scene, The Savoy's wedding packages and connections will make planning a breeze. From florals to catering to hair and makeup, The Savoy has all the destination wedding planning tips you'll need. You can even drive up to your wedding destination in a chauffeured car from The Savoy's luxury fleet.
Lake Como, Italy: Your Fairytale Wedding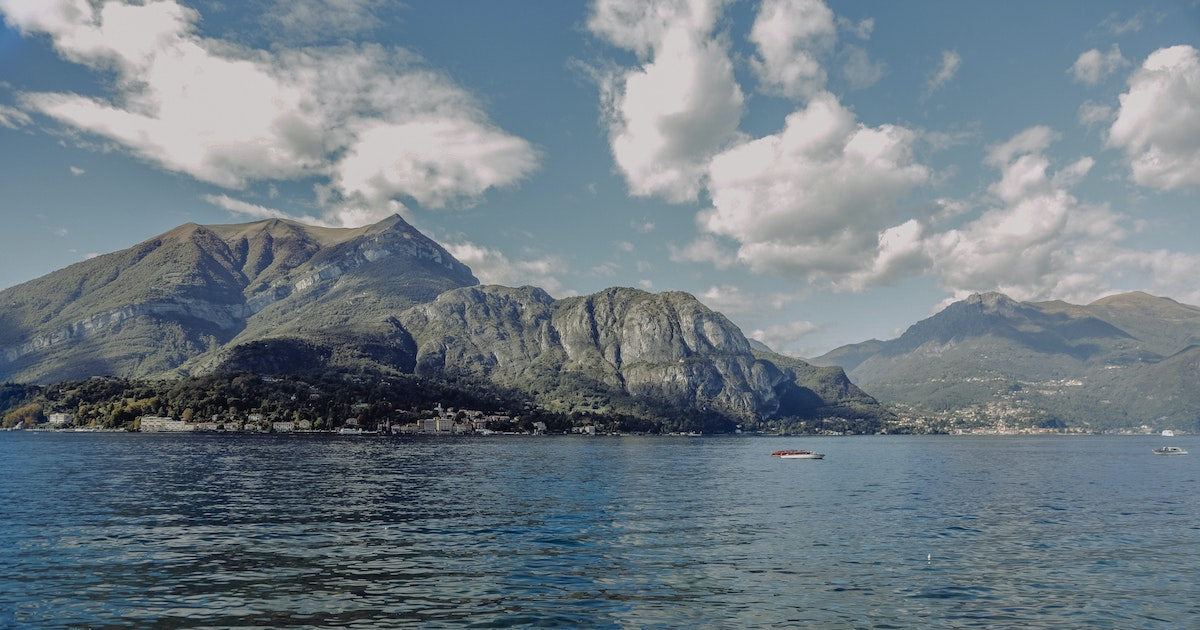 Many couples dream of destination weddings that make them feel like royalty. If that sounds like you and your partner, then Lake Como, Italy is a fantastic option for your upcoming destination wedding.
Lake Como is the third largest lake in Italy. This idyllic location is known worldwide for its stunning Mediterranean scenery and opulence. Lake Como boasts a wealth of private villas where you and your partner can celebrate this milestone in your love story.
You're also conveniently located in Italy's northern region, meaning you're just a short trip away from major cities like Milan, Verona, and Venice. You and your partner can also extend your trip to Italy by venturing south to visit the olive groves and Mediterranean coastline.
The Best Time of Year: March to October
Lake Como's mild climate makes it a prime wedding destination. The months between March and October mean that you and your partner will have lots of options for when to host your wedding in Lake Como. Your destination wedding specialist will be able to help you determine the best time of year since this window is so wide.
Venue Option: Villa Balbiano
Celebrate your special day in style at Villa Balbiano! Gather your family and friends at this luxurious waterfront villa for the ultimate Lake Como destination wedding.
Villa Balbiano is the perfect location for your big day. The villa houses a small number of guests, so you and your partner should take that into consideration as opposed to an all-inclusive destination wedding. The garden overlooks Lake Como, so you and your partner will say your vows with the stunning mountain scenery in the background.
The villa is well-connected with the Lake Como industry, so you'll have your pick of experienced wedding vendors. At the end of your ceremony, you and your partner can even escape on a vintage speedboat!
Cappadocia, Turkey: Magical Adventure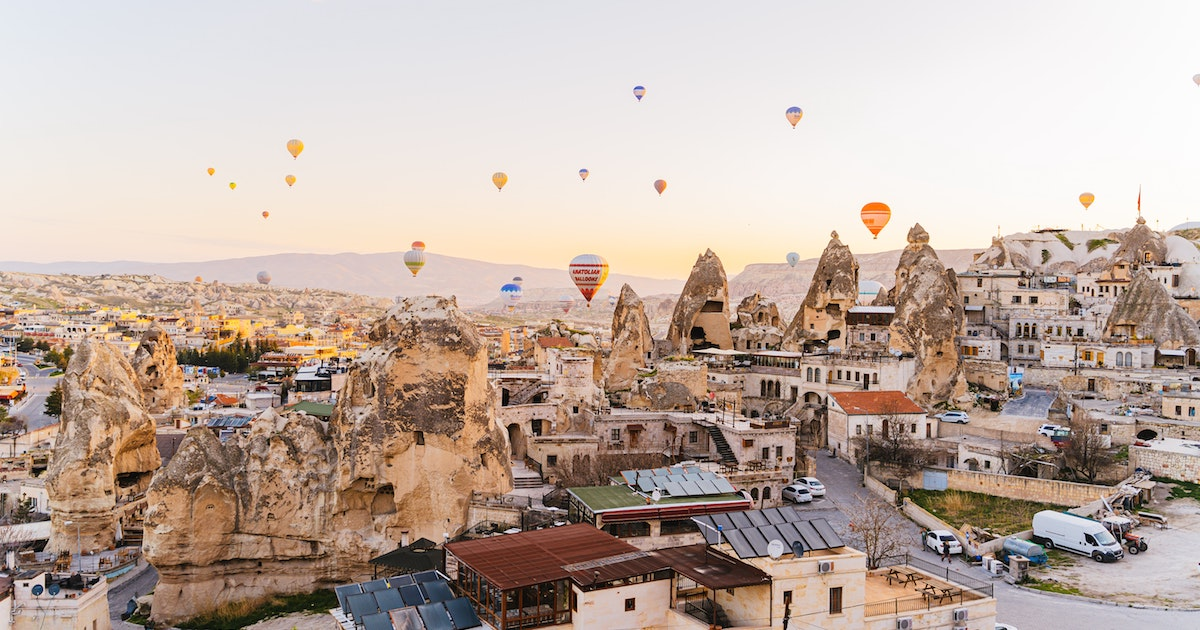 Cappadocia, Turkey is the ultimate destination wedding for couples who like a little adventure. Known for its "fairy castle" rock formations and breathtaking hot air balloon rides, Cappadocia offers plenty of natural beauty and a wealth of spectacular wedding venues.
What makes Cappadocia special is the wide variety of activities you can participate in with family and friends. From scenic hikes to picturesque sunrise hot air balloon rides, you and your guests will have no shortage of incredible things to do. Of course, make sure you have plenty of time to indulge in spa treatments at one of Cappadocia's all-inclusive resorts. Start planning now so you can fit it all in!
The Best Time of Year: Late Spring or Early Fall
Visiting Cappadocia at the right time of year is key. Strong winds cancel hot air balloon flights in the early spring while going too late in the fall might leave you with colder temperatures. Many couples aim for late April to June, September, or October. Work with your destination wedding specialist to determine which of these times will work best for you.
Venue Option: Museum Hotel
Celebrate your nuptials in ultimate luxury at Museum Hotel. With an unbeatable view, you'll be able to take in all the beauty of Cappadocia as newlyweds.
Museum Hotel is proudly the world's first "living museum" hotel. Each space features genuine artifacts that reflect Cappadocian history and culture. In addition to the one-of-a-kind experience guests get at Museum Hotel, the location is perfect for destination weddings. The hotel is perched over the city, so you'll be able to take in the spectacular natural scenery.
By choosing Museum Hotel as your venue, you and your partner gain access to an all-inclusive destination wedding package that's filled with amenities. From chefs to hairstylists and every vendor in between, you'll have a deluxe experience filled with beautiful memories.
Las Vegas, Nevada: Vintage Extravagance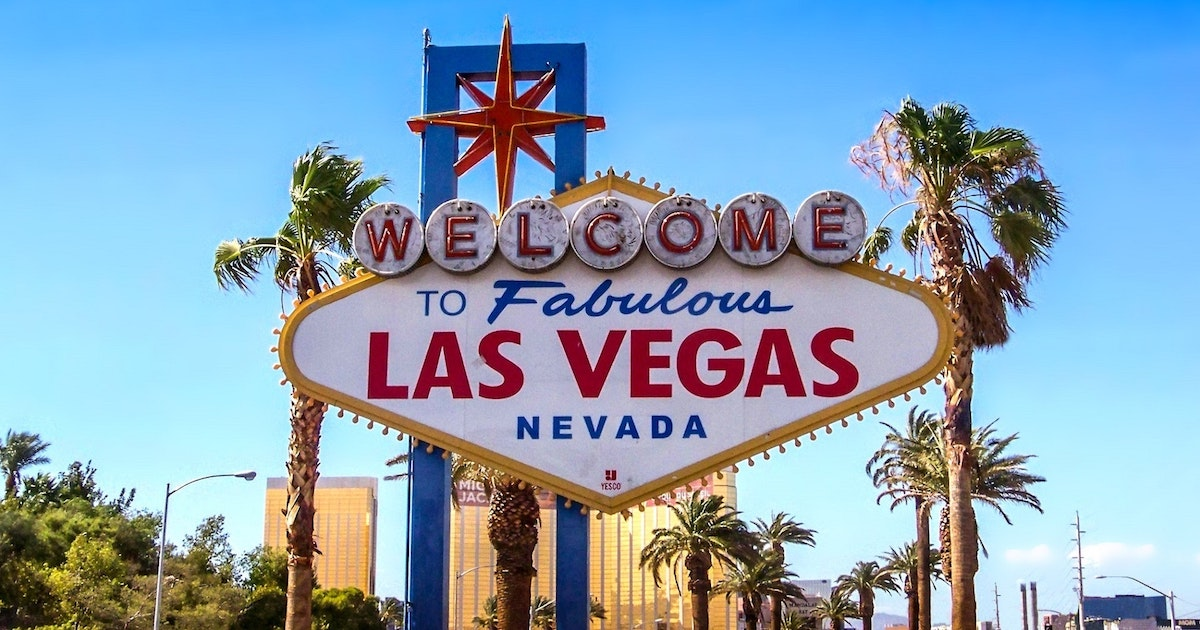 Las Vegas is a wedding industry staple! While many couples come to Sin City to elope, more and more couples are seeking out destination weddings here. With lots of flash and vintage charm, Las Vegas could be the destination wedding spot for you and your partner.
Couples who head to Las Vegas for their wedding have a wide array of resorts and casinos to choose from. The stunning desert backdrop and vibrant lights of the Strip create a dazzling atmosphere for your destination wedding.
The Best Time of Year: Spring and Fall
What's important to know about Vegas is when you shouldn't visit. December and January often yield cold days while the July and August heat can be blistering. Instead, stick to milder times of the year like mid-spring and mid-fall. If you, your partner, and your guests can stomach the summer heat, however, you might get better deals on vendors.
Venue Option: A Little White Wedding Chapel
Nothing says "Vegas" like a little white chapel! While Vegas offers many all-inclusive resorts and casinos to choose from, what makes a Vegas wedding truly unique is its intimate, campy venues.
The Little White Wedding Chapel has been a staple of Vegas weddings since its opening in 1951. Many high-profile celebrities, including Joe Jonas and Sophie Tucker, choose to elope or tie the knot at this infamous chapel. For your destination wedding, you and your partner can purchase wedding packages ahead of time to lock in your date. The chapel even seats up to 70 guests, creating an intimate ceremony affair.
The most unique aspect of The Little White Wedding Chapel is the variety of venues offered. Whether you and your partner want an outdoor gazebo, a traditional chapel, or even a drive-through ceremony, there's something for every couple