The best wedding rehearsal dinner ideas represent you and your partner, but how do you know which to pick? What are the common traditions for your wedding weekend, and which rehearsal dinner ideas can take the back seat?
Planning a wedding is stressful enough as it is, but your rehearsal dinner is a time to relax and celebrate with your loved ones. We've compiled a full guide so that our couples can have the perfect rehearsal dinners. Whether you're looking for traditional, quirky, or fun rehearsal dinner ideas, we've got advice for the perfect rehearsal dinner.
Who to Invite to the Rehearsal Dinner
The amount of rehearsal dinner guests you invite depends on your preferences. A larger guest list will mean a more vibrant atmosphere. On the other hand, fewer rehearsal dinner invitations give you more time to interact and celebrate with each wedding rehearsal dinner guest.
Whether you want a larger or smaller group, here are some different people you could consider inviting to your rehearsal dinner.
Friends and Family in Your Wedding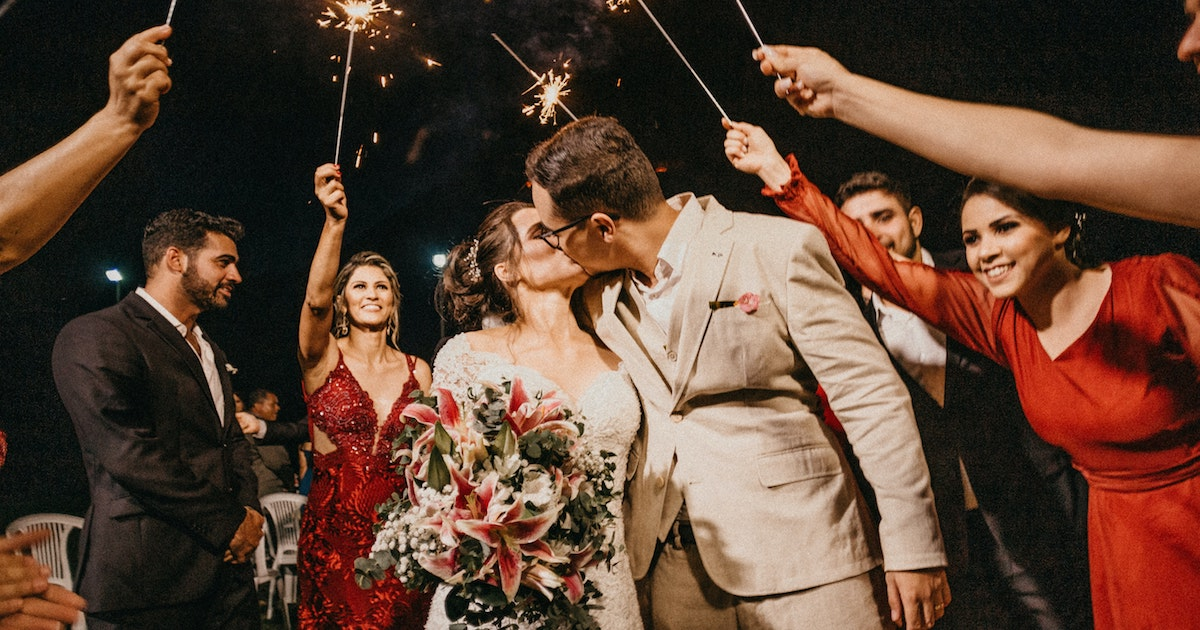 If you want an intimate rehearsal dinner, keep your rehearsal dinner guest list to anywhere between 10 and 25 guests. Often, this just includes the VIPs of your wedding day.
Because your rehearsal dinner happens right after your rehearsal, it's natural to invite the people participating in your wedding ceremony. The couple's immediate family members, the bridal party or wedding party, any speakers or readers, and your officiant should get an invite. If members of your wedding party bring guests, it's a nice idea to invite their plus-ones.
Close Friends and Family Members
If you want a slightly bigger rehearsal dinner, include your close family members and friends as guests. Who you invite depends on how many people you and your partner have in your families.
If you or your partner have huge families but want an intimate rehearsal dinner, invite the members of your family who share a personal relationship with you. Couples might also invite godparents to their rehearsal dinner so they can share in the celebration.
Out-Of-Town Guests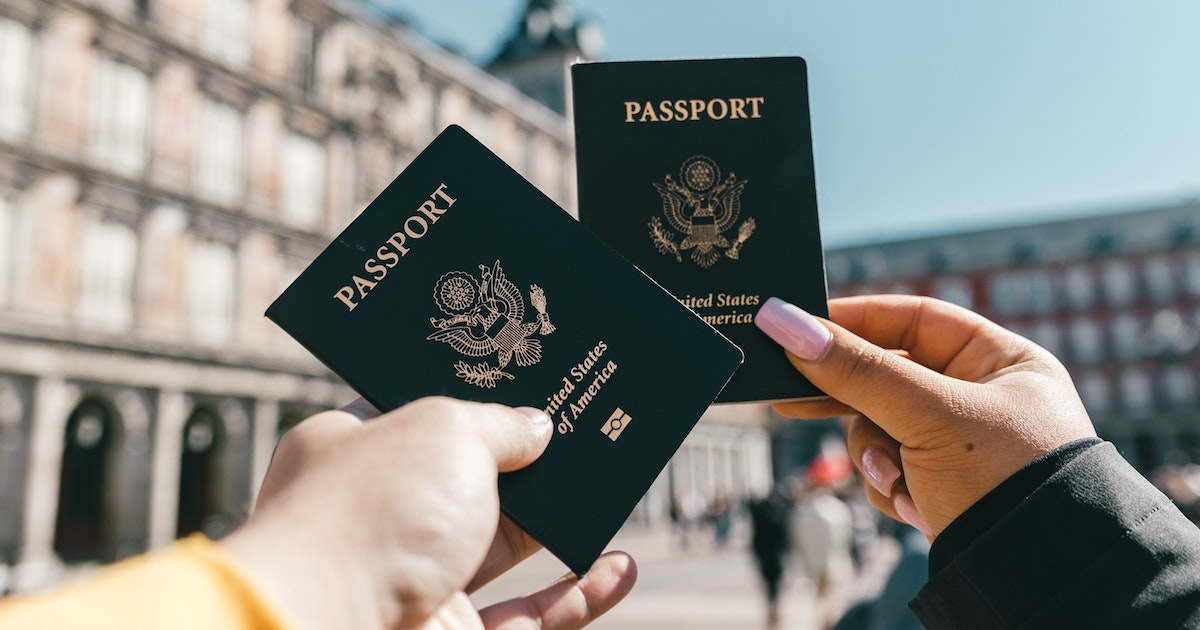 If you want to extend the size of your rehearsal dinner, go beyond the close family and wedding party to include out-of-town guests. Inviting them is always a nice gesture since they traveled to attend your wedding.
This is a more traditional rehearsal dinner idea, so it's up to you and your partner if you want to follow tradition or choose a more modern approach.
If you want to celebrate with traveling guests but don't want to invite them to the full rehearsal dinner, consider holding a welcome party. This way, you get to share a special moment with them without hosting invitations to the wedding rehearsal dinner.
Rehearsal Dinner Traditions
You might be wondering what the common practices are when it comes to rehearsal dinners. A rehearsal dinner is a common event for the wedding weekend, so there are plenty of places to draw inspiration. Here are some wedding rehearsal dinner traditions.
Who Pays for the Rehearsal Dinner?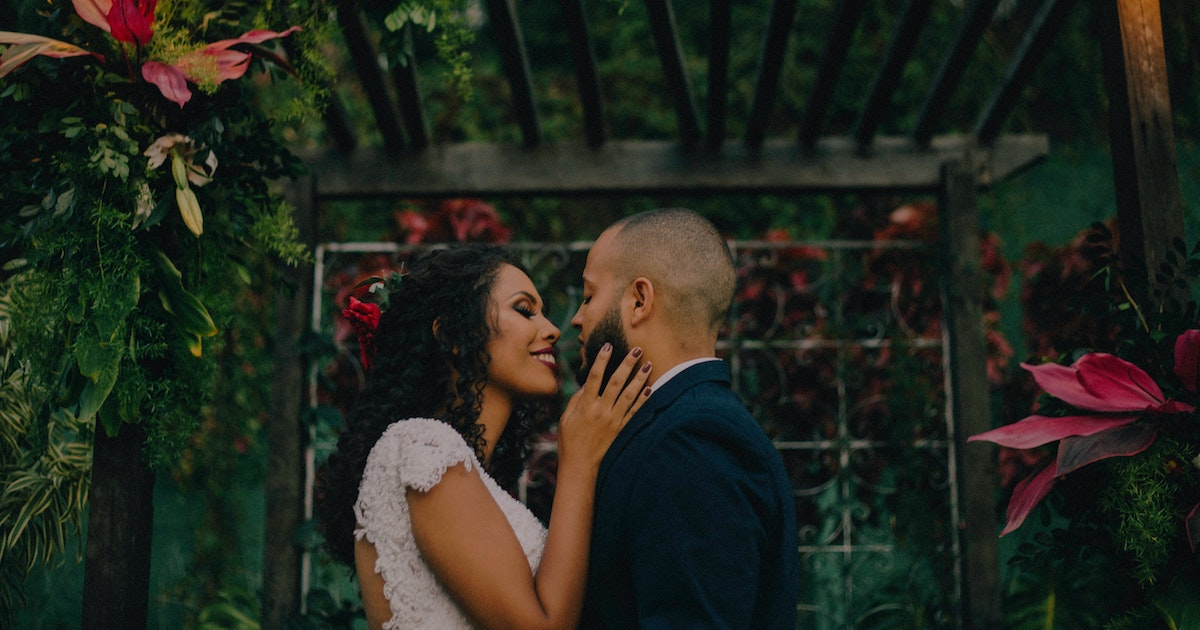 Traditionally, the groom's family pays for the rehearsal dinner because the bride's family pays for the bulk of the wedding.
However, this tradition doesn't work for every couple and relies on a gendered stereotype. Many couples finance their own rehearsal dinners or work with another family member to pay for the rehearsal dinner.
If you and your partner are a traditional couple, the groom's parents typically pay. However, this is a tradition that can easily change. It's perfectly acceptable to change traditions if they don't work for you and your partner.
Share Gifts With Your Loved Ones
The wedding rehearsal dinner is the perfect time to share a token of your appreciation with your loved ones. You and your partner should consider getting a gift for the key players in your wedding ceremony: your parents, wedding party members, and officiant.
The rehearsal dinner is the perfect time to give gifts because you'll be able to spend more time with each person. Your actual wedding day will be an exciting but busy day, so take advantage of the ceremony rehearsal dinner to spend time with friends, family, and the wedding party.
Toasts and Speeches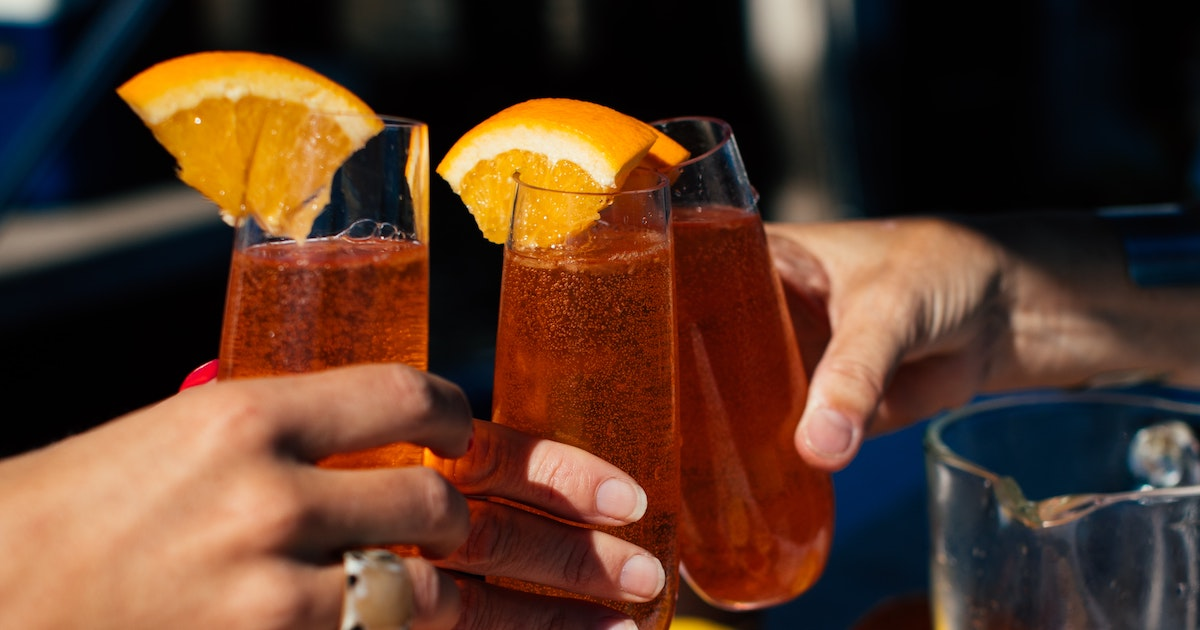 Toasts give your wedding guests the opportunity to express their gratitude and well-wishes to you and your partner. In order to cut down on time during the main event of your big day, couples opt to share speeches during their rehearsal dinner.
Traditionally, the host of the wedding reception gives the first toast in honor of the couple. This person could be one of your or your partner's parents or the person who is paying for the wedding rehearsal dinner. If a loved one is hosting the party at their home, invite them to share a toast first.
Then, one of the fiancés gives a speech, toasting their future partner and thanking the rehearsal dinner guests for attending. Some couples who have a maid of honor might choose to give the maid of honor speech during the dinner.
Then, many couples invite their guests to share impromptu toasts about the couple. This creates a more laid-back feel, while couples who want a more formal affair will limit the number of speeches.
The Groom's Cake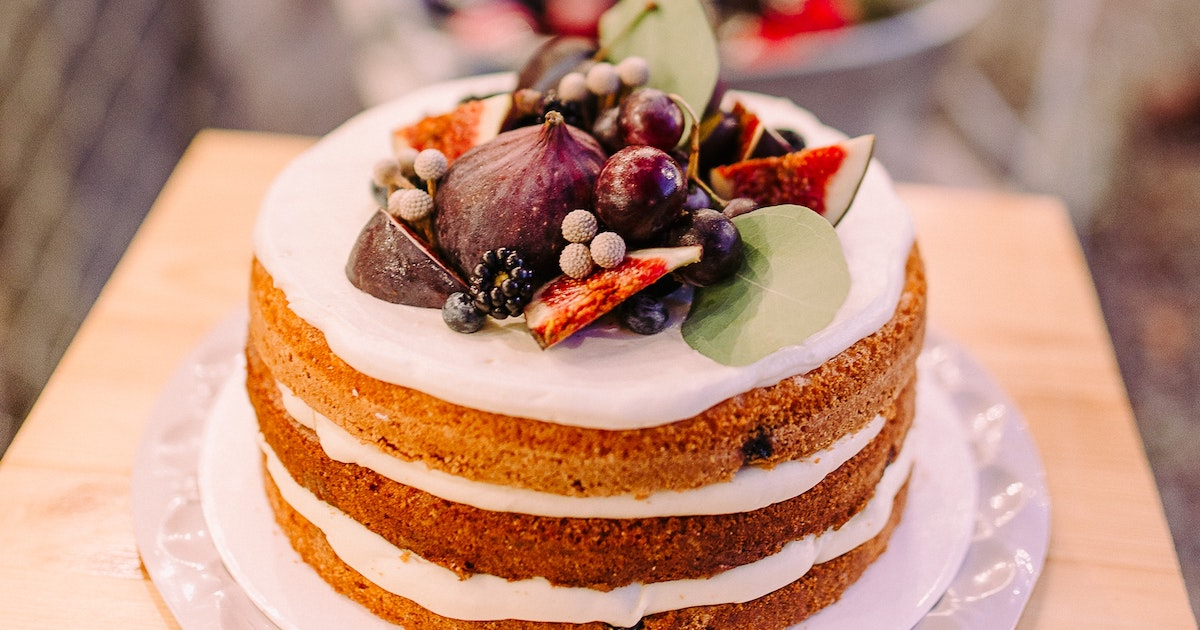 Historically, the groom's cake existed because the main wedding cake was seen as too feminine for the groom.
However, as the wedding industry modernizes, the groom's cake loses its gendered meaning and instead becomes an alternative to the main wedding cake. Couples can even ditch the name altogether and call this sweet treat a reception cake.
Many couples serve the cake during the rehearsal dinner. You can coordinate with your wedding theme or design a funny cake with your partner.
Rehearsal Dinner Ideas for the Menu
The star of the rehearsal dinner? Your food options. The rehearsal dinner is a time to share a meal with your loved ones, traditionally held the night before the wedding ceremony. You can also incorporate some fun food ideas that show your personality and wow your guests.
The Couple's Favorite Restaurant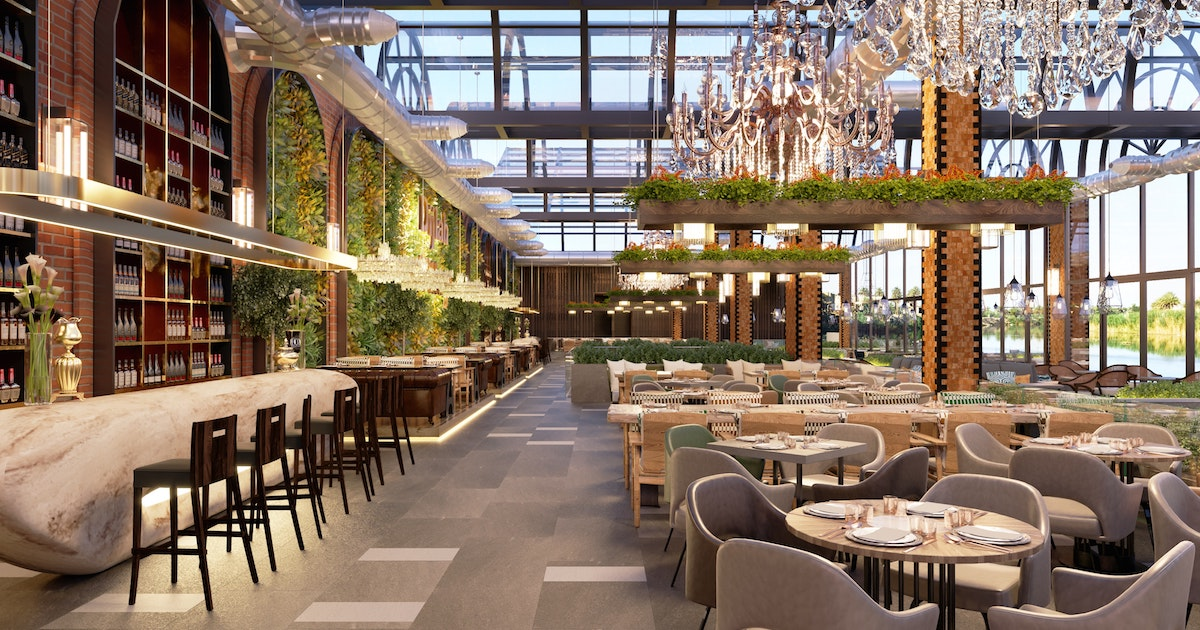 Do you and your partner have some personal favorites when it comes to restaurants? Did one of you propose at a restaurant? Maybe your first or second date took place in a restaurant. Either way, a restaurant dinner is a great rehearsal night venue.
Contact the restaurants you have in mind to see if they'd be interested in catering your rehearsal dinner. That way, you know that you'll love the food at your rehearsal party while supporting a local business.
You could also consider hosting your rehearsal dinner at your favorite restaurant. Location is key here. Only pick this option if your loved ones are local or the restaurant is close to your wedding venue.
Clam Bake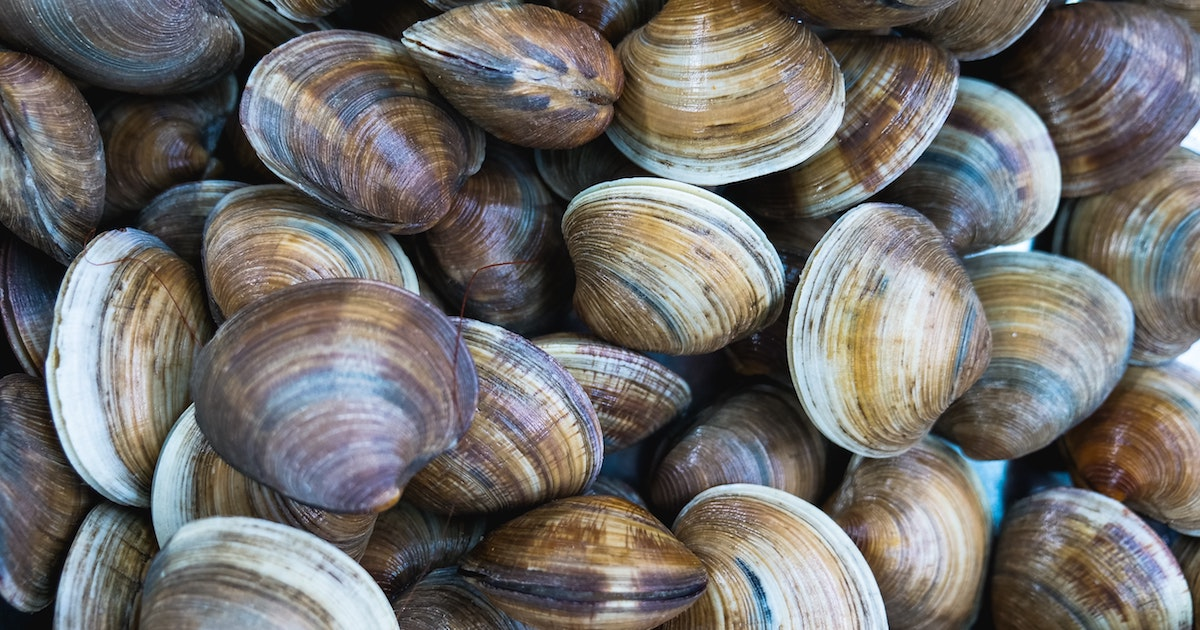 Summer weddings and clam bakes go hand-in-hand. Clam bakes are a fantastic option for rehearsal dinners because they produce lots of food for the crowd. They're also not as labor-intensive as creating individual meals. All you need to feed more people is a bigger pot!
Local Cuisine
If you and your partner are hosting a destination wedding, design your main course around the local cuisine. This applies to both US-based and international weddings. Do some research on your destination, identify what the popular food is there, and work with your venue or local restaurants to craft the perfect menu.
Rehearsal Brunch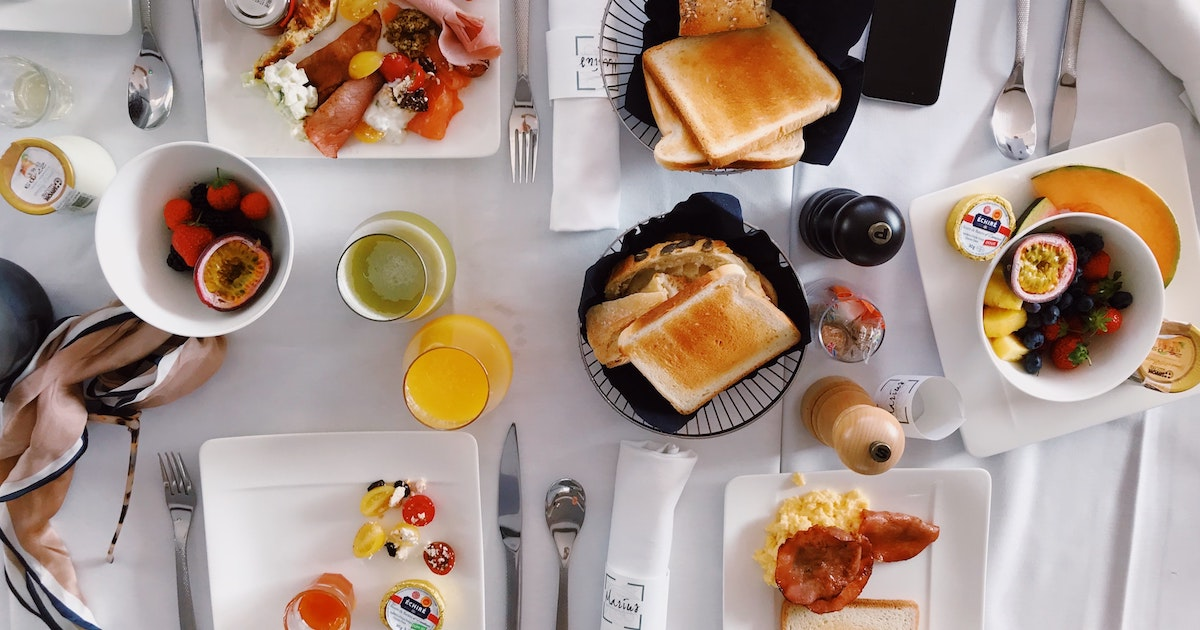 For the laid-back couple, a casual brunch is a fun way to celebrate your ceremony rehearsal. Rather than hosting a dinner and rehearsal at night, consider scheduling your rehearsal and celebration for the morning or afternoon.
Traditionally, dinner comes after the rehearsal. However, a mid-morning brunch before the rehearsal gives your guests the afternoon to get ready for the festivities the next day.
Cocktail Hour With Hors D'Oeuvres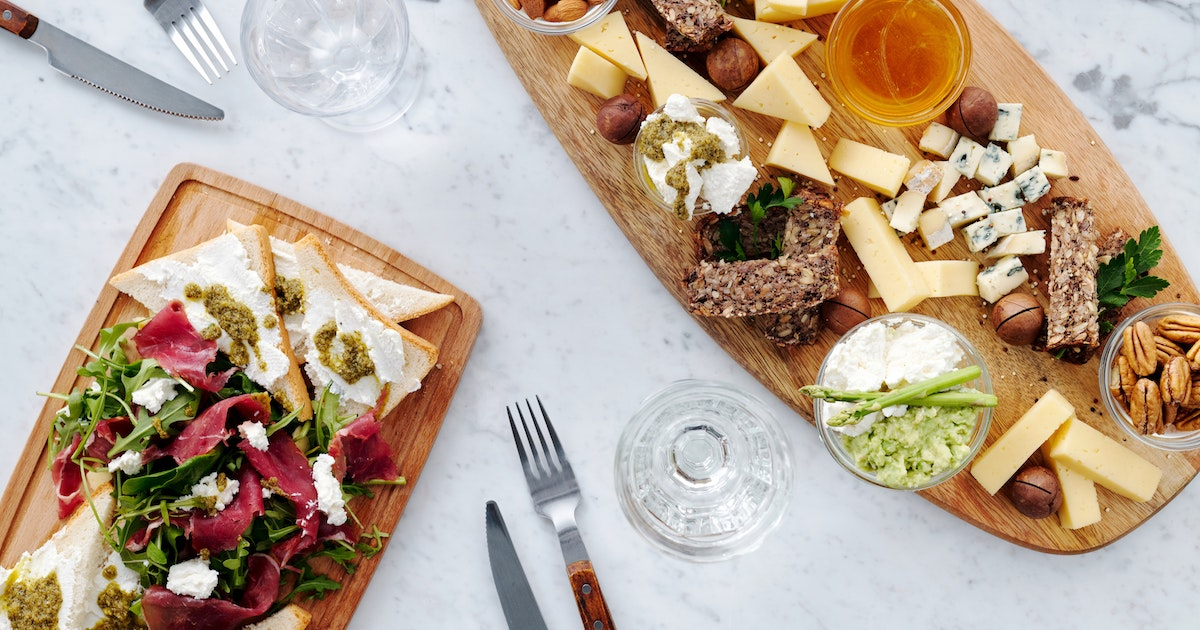 Hors d'oeuvres and a cocktail hour after the rehearsal is a great idea. This rehearsal dinner option is a swanky option for couples who want a formal affair but don't want a sit-down dinner.
Make sure you serve heavy hors d'oeuvres since you're not providing a full meal. Bonus points for customized cocktail offerings inspired by you and your partner!
Backyard Barbecue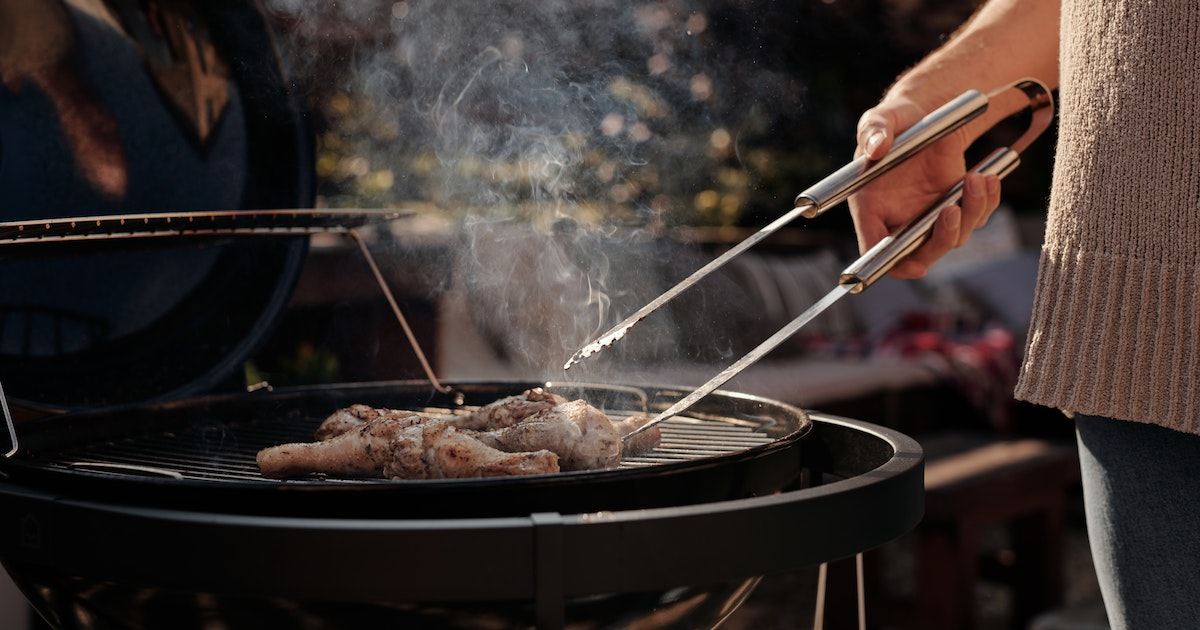 An outdoor rehearsal dinner is perfect for a warm, summer night. If you and your partner have a summer wedding, this rehearsal dinner idea is the one for you. Relax with your family, friends, and loved ones while enjoying a backyard barbecue buffet.
Rehearsal Dinner Ideas for Unique Location Options
Now that you've found the perfect wedding venue, it's time to find the perfect rehearsal dinner location. You and your partner have the chance to be more innovative with your rehearsal dinner spot because of the smaller guest list. Here are some venue types to consider.
Outdoor Rehearsal Dinner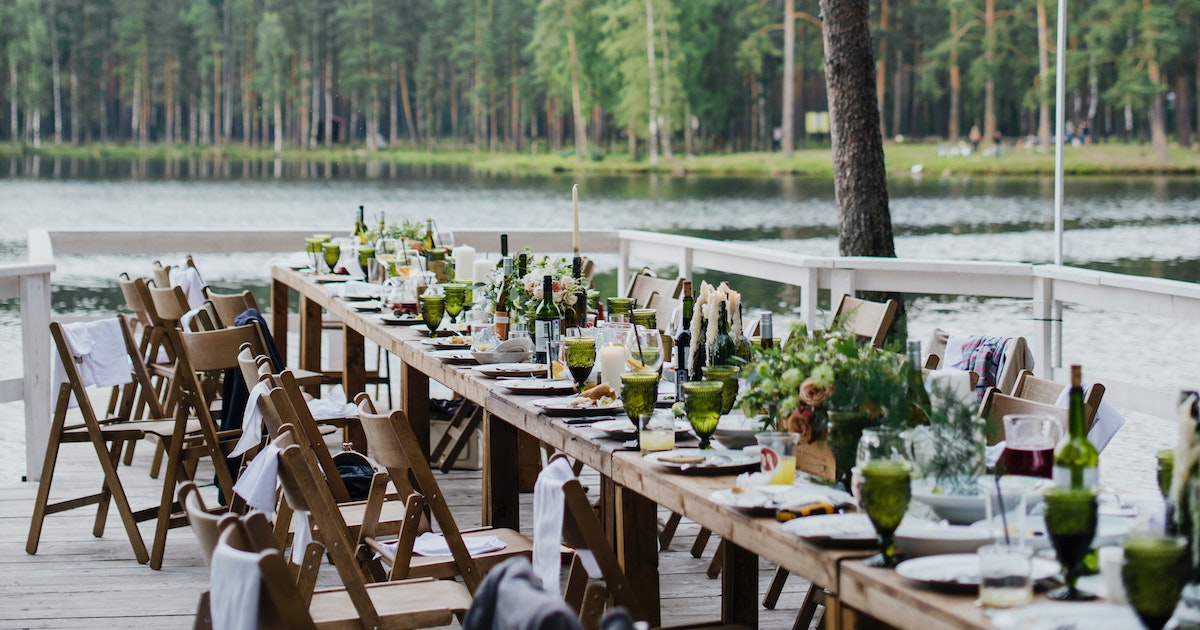 Take the party outdoors for your rehearsal dinner! Scope out local parks, patios, and waterfront areas for the perfect outdoor rehearsal dinner. Make sure you have a backup plan in case of inclement weather.
Your Wedding Reception Venue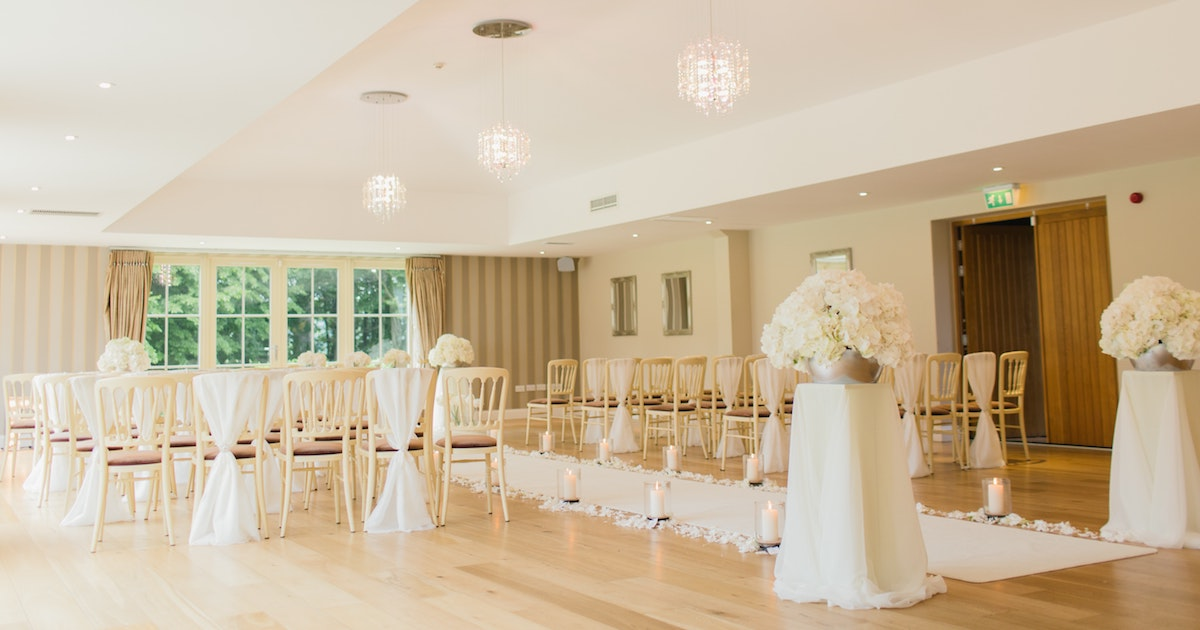 If you love your reception venue, why not use it for your rehearsal dinner? Consider booking an extra night with your reception venue to visit after your rehearsal. You can also use some of your wedding decor pieces since they will already be in the space.
Ideas for Finishing Touches
Now that you've selected your guest list, venue, and food options, it's time to pull the big day together. Create a fun and unique party atmosphere for your guests with these finishing touches.
Welcome Gifts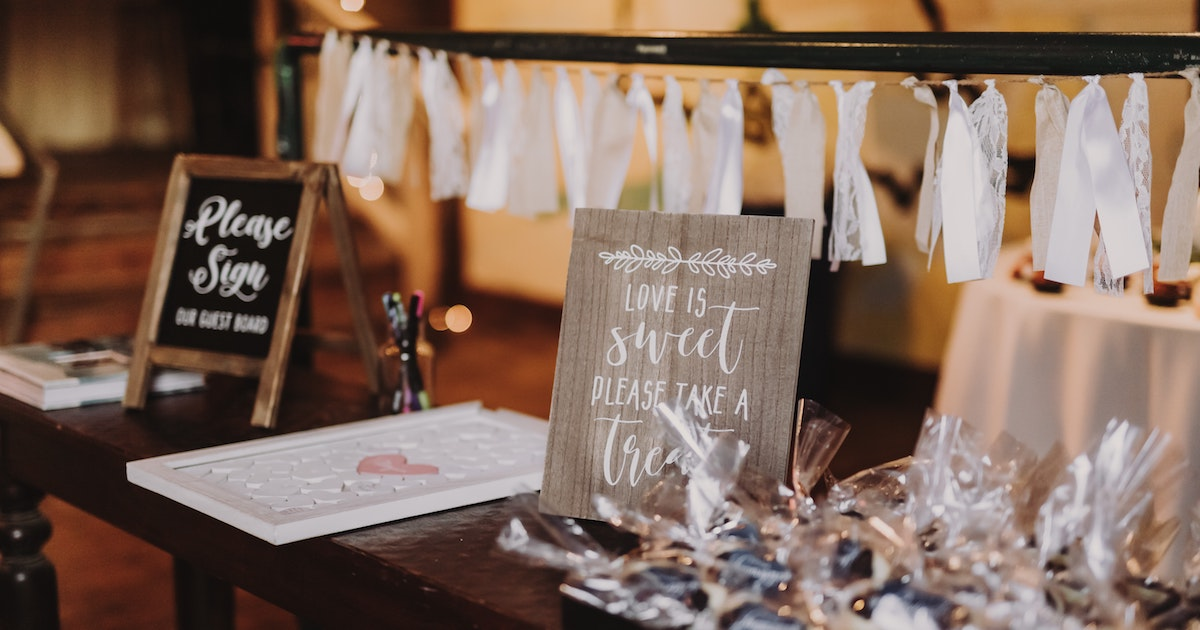 Many couples opt to give gifts at their reception, but what about the rehearsal dinner? Give your couples a sweet treat, a late-night snack, or a useful object that they can incorporate into their home.
You could also consider just giving welcome gifts at the rehearsal dinner rather than at your reception the next day. This is a great way to save on favors for budget-conscious couples.
A Custom Table Setting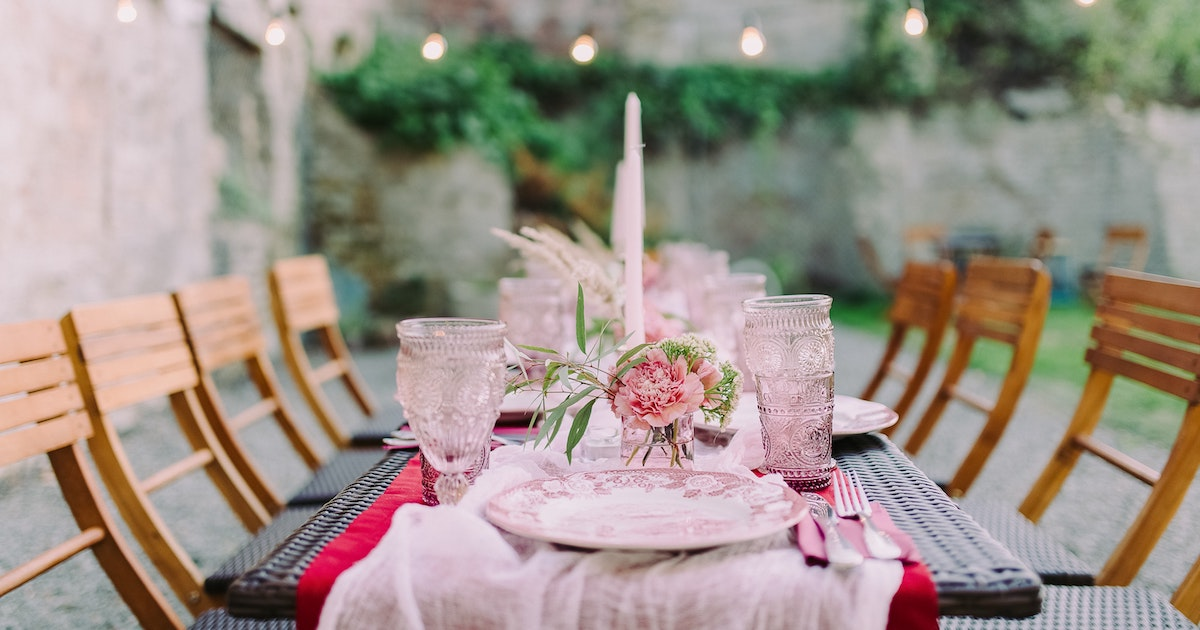 Custom table settings elevate your rehearsal dinner. You can work with your wedding planner or principal designer to create table settings that go with your venue and personal style. You could also incorporate your love story as a couple into your table settings by including sentimental items.
Photo Ops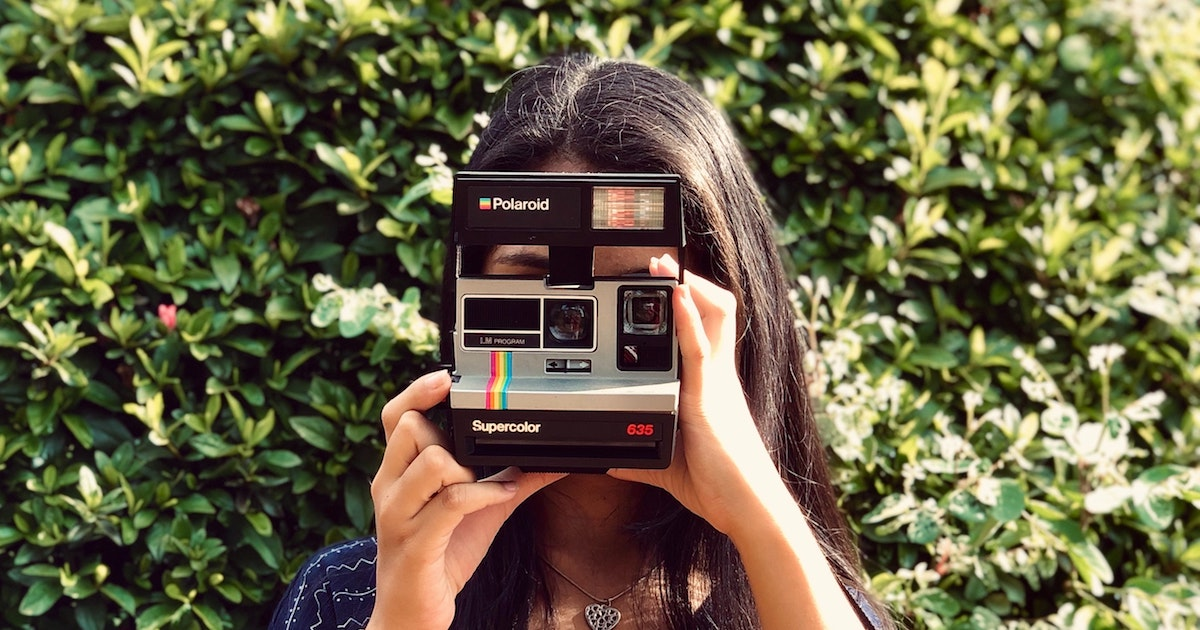 A picture's worth a thousand words! Create a fun photo booth or photo op using DIY craft supplies. Popular choices include a greenery wall, a sequin fabric backdrop, or a few Polaroid cameras with some silly props. Let your personality shine through.
Dessert or Sweet Treats
The night isn't complete without a delicious dessert. If you and your partner want a more traditional feel, you might choose to serve the groom's cake as a dessert. More modern or adventurous couples might go for a candy buffet, custom chocolate candies, or a cotton candy cart.
Classic Games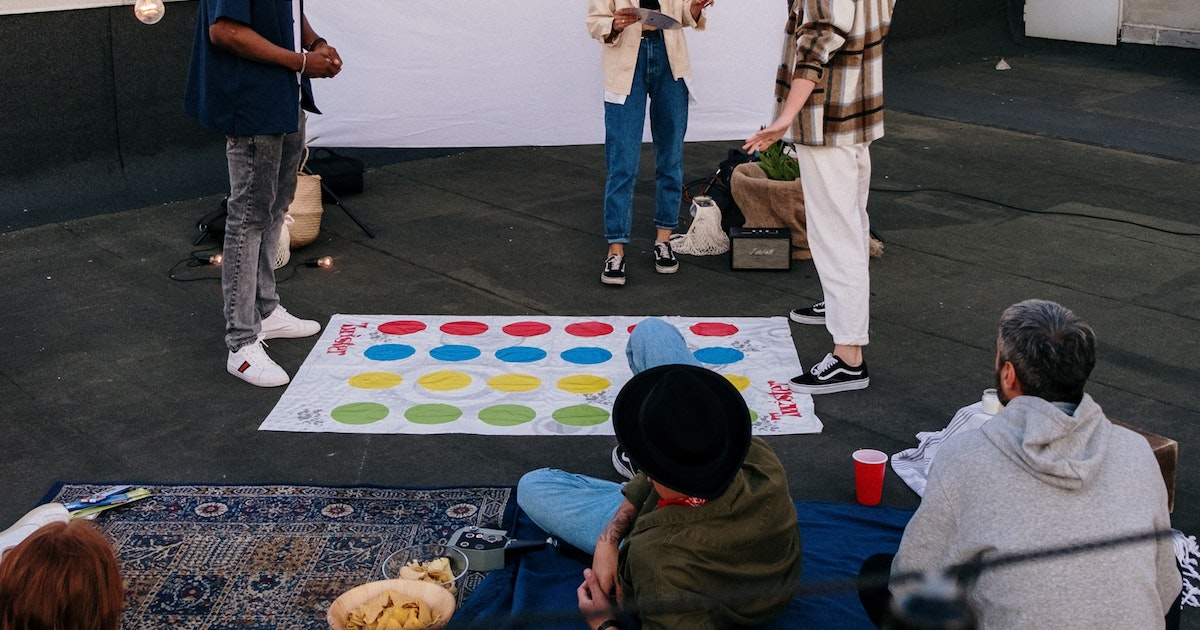 Get the party started with classic lawn games such as Twister, cornhole, and giant Jenga. These games are often a cost-effective activity choice and will be easy to incorporate into your home after the event.
Let the Party Begin
Now that you've planned the perfect rehearsal dinner for you and your partner, it's time to celebrate with your guests and enjoy the night with your soon-to-be-newlywed.