The Avril Lavigne engagement ring is just as stunning and unique as the singer herself! Avril debuted her engagement to fellow punk rocker Mod Sun on April 7, 2022, after Mod Sun proposed on March 27, 2022. Her heart-shaped engagement ring is the true star of the show!
Avril announced her engagement on Instagram Thursday, April 7. She shared a picture of her fiancé's heartfelt proposal in front of the Eiffel Tower in Paris, France. Lavigne captioned the photos, "Oui! Je t'aime toujours," which translates to "Yes! I love you forever."
Mod Sun also posted photos of their special proposal. He captioned his post, "The day we met I knew you were the one."
The Avril Lavigne Engagement Ring
We wouldn't expect anything but a unique ring from Avril Lavigne and Mod Sun. Avril Lavigne's heart-shaped diamond ring features a royal setting and diamond hearts on the band. This pave heart-shaped ring is the perfect mix of edgy and romantic for the Canadian punk princess.
Mod Sun contracted celebrity jeweler XIV Karats of Beverly Hills to craft Avril's ring. From the smaller diamonds lining the band to the showstopping heart-shaped center stone, Mod Sun clearly picked the perfect ring.
Avril told PEOPLE the special meaning behind her heart-shaped diamond: "He knew from the very beginning I wanted a heart-shaped diamond because on the day we met, we had matching heart-shaped paved rings on. We've worn them every day since, so it's only fitting to have a heart-shaped engagement ring. I love it so much."
The singer also let us in on what's engraved on the inside of Lavigne's heart-shaped engagement ring. "It has the words 'Hi Icon' engraved in it, which were the first words he ever said to me. And it has Mod + Avril on the inside."
The symbolism of Avril Lavigne's engagement ring makes their engagement and upcoming nuptials even sweeter. It's clear from the pictures she and Mod Sun shared that this bride-to-be and her future husband are happy to share the exciting news.
Get the Look of Avril Lavigne's Engagement Ring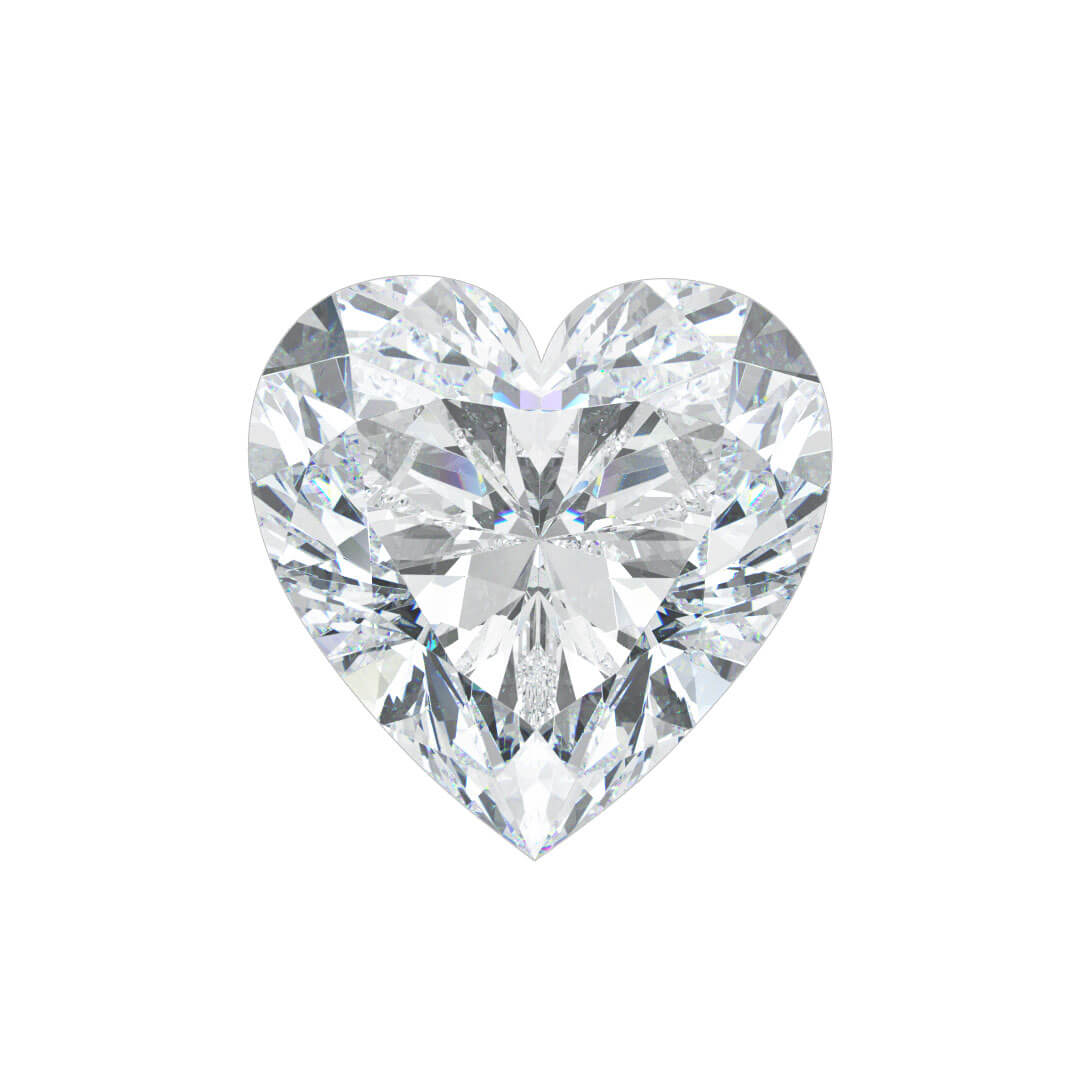 Heart-shaped rings are a beautiful symbol of the love you and your partner share. If you're set on a heart-shaped ring, you might have some trouble finding the exact right diamond and setting.
That's where Clean Origin comes in. We offer customizable engagement rings built with the setting and diamond of your dreams. After you pick out the perfect heart-shaped diamond, all that's left to do is select your setting. Clean Origin will craft and ship your dream ring to your front door so you can enjoy all the moments of your proposal with as little stress as possible.
The Petite Floating Gem Ring
If you love the pavé detail of Avril's engagement ring, check out the Petite Floating Gem Ring. The dazzling row of hand-set diamonds perfectly complements your chosen center stone.
The Paris Ring
Another fabulous pavé band option is the Paris Ring. This ring features a cathedral setting, which rises up to meet your gorgeous heart-shaped center diamond.
The Barcelona Ring
If you love the look of Avril's ring from Mod Sun but want something that's more unique to your style, check out the Barcelona Ring. This setting features a gently scalloped band with 18 brilliant lab-grown diamonds.