Forger the Silver Anniversary, the Diamond Anniversary is a monumental milestone for any couple. It's a celebration of the many years you've spent together and the many more to come. And what better way to celebrate your diamond anniversary than with a luxurious diamond gift?
At Clean Origin, we offer premium lab created diamonds that are sure to dazzle and delight. So no matter if you're celebrating your first anniversary, your tenth, or a whole lot more, we have a gift for you.
What is the Diamond Anniversary?
The diamond anniversary is a milestone anniversary that marks sixty years of marriage for a couple.
The origin of the diamond wedding anniversary was the turn of the century when Queen Victoria celebrated her 60th year on the throne of England. The occasion was dubbed the 'diamond jubilee,' and society soon began celebrating their 6oth wedding anniversary with diamonds.
What Are the Other Traditional Anniversary Gifts for the Diamond Anniversary?
The diamond anniversary is one of the most important milestones in a relationship. It's the celebration of your commitment, your love, and your union. For this reason, it's important that you celebrate this occasion with a gift that reflects the meaning of your relationship.
While other milestone anniversaries have various traditions and gifts to choose from (couples celebrating ten years traditionally gift tin or aluminum items, for example), the diamond anniversary is notable for offering the diamond as both a traditional and modern gift.
This makes sense when considering that the diamond anniversary is celebrating a whole whopping 60 years. A gift of paper, flowers, stone, or wood may be acceptable for any other anniversary. However, when celebrating the big 6-0, you go big or go home.
Our Top 6 Gifts to Celebrate the Diamond Wedding Anniversary
Now that we've gone over what makes your 6oth wedding anniversary so special let's get to the fun part. Shopping for diamond jewelry! Below, we've highlighted six of our favorite pieces that perfectly symbolize your journey together.
The Tess Eternity Band
60 years of marriage is no joke. A marriage takes work, commitment, and above all else, love. What better way to express your gratitude than the Tess Eternity Band?
This stunning eternity band features 60 sparkling diamonds, one for every year that you've been married, that wraps elegantly around the finger. Available in stunning white gold, rose gold, yellow gold, or platinum, the Tess Eternity band signifies that you could spend eternity and beyond with your partner.
Entwined Sapphire Halo Ring
Wedding anniversaries present the perfect opportunity to lavish your partner with a lovely anniversary gift. And your 60th is no exception, so why not combine the traditional gift of diamonds with the traditional 45th-anniversary gift, sapphire?
The Entwined Sapphire Halo Ring is a sweet ring with a romantic message. Here, two strands of delicate sapphires softly wrap around the other, creating the halo setting that alludes to all of the flowers you have gifted over the years. The sapphire stones, softly glistening, draw attention to the sparkling center stone, while the 18k silver-esque white gold or platinum band shines. Ultimately creating a piece of jewelry that is at once emblematic of all of your milestone anniversaries at once.
53ct Gatsby Tennis Necklace
The Gatsby Tennis Necklace pays homage to the love Jay Gatsby held for Daisy Buchanan in fabulous Art Deco opulence. An eye-catching grandiose statement piece, it is delicately set with vibrant round brilliant cut diamonds set within a yellow-gold setting.
24" of sparkling gems adds glamour and glitz to any evening look and lets your significant other know that she will always be the 'Golden Girl' in your life.
Fancy Vivid Pink 1.66ct Diamond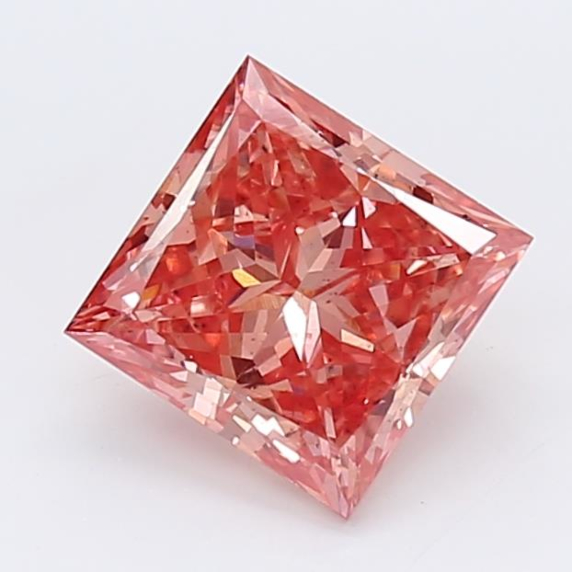 If your love is not one for the look of the traditional colorless diamond, think outside of the box! Colored diamonds, with their crystal-clear clarity and deep vibrant colors, are an extraordinary gift to mark your wedding anniversary without being cliche.
We love the Fancy Vivid Pink princess-cut diamond for its playful hue and luminous combination of red, orange, pink, and yellow hues. Pair it with a rose-gold solitaire band to play up its inherent romanticism, or play with platinum cathedral settings for maximalist drama. No matter what you choose, you're sure to win when you gift a colored diamond.
7 ct. tw. Emerald Cut Tennis Bracelet
With sixty years of marriage under your partner's belt, it's easy to feel like they already have everything they could need or want. So what do you get the person that appears to have everything? A diamond bracelet, of course!
Adding a touch of class to your wrist, the spectacular 7 ct. tw Emerald Cut Tennis Bracelet is crafted in 14k white gold and features 82 lab grown diamonds that shine at any angle. A piece that is destined to become a family heirloom, this diamond bracelet will shine almost as much as the woman wearing it.
The Madeline Engagement Ring
Perform the ultimate romantic gesture by getting back down on one knee and recommitting your love, protection, and loyalty to your partner with the Madeline Engagement Ring.
Acknowledge where the two of you have been by highlighting the decade you were married with the most popular diamond shape from that decade, the Marquise-shaped diamond. Made up of tiny facets that glint and sparkle in the light, this bezel-set style engagement ring is timelessly classic and perfect for the woman you could see yourself celebrating another 60 years with.
Celebrate 60 Years of Love with Gifts from Clean Origin
Congratulations on making it to your Diamond Anniversary! From the good to the bad, the sugar and sour, your continual devotion, kindness, and love have carried you swiftly through the years.
Be sure to honor those years with a premium lab created diamond from Clean Origin. Our stunning selection of diamonds will surely stand the test of time while reminding your partner that your love is one for the books.