Diamond earrings are a classic and timeless accessory that can be dressed up or down for any occasion. But what if you want something truly unique that expresses your personal style? Customized diamond earrings allow you to create a pair that is one-of-a-kind, just like you. In this blog post, we'll explore the endless possibilities of building your dream diamond earrings from scratch. By the end, you'll feel inspired to craft your own earrings!
Key Takeaways
Custom diamond earrings let you design a unique pair tailored to your personal style.
Studs, drops, and hoops can all be customized with your choice of diamonds and metals.
Metals like yellow and white gold, along with platinum, each have their own properties to consider.
Custom earrings are perfect for weddings, anniversaries, or everyday wear.
Expert craftsmanship ensures your earrings are beautifully made to last.
Discover Your Perfect Pair
Creating a pair of earrings tailored specifically for you is an exciting way to make a fashion statement that reflects your personal style. With customized diamond earrings, you have complete creative control over every design element. Whether you prefer understated elegance or eye-catching glamour, the possibilities are endless.
Timeless Studs
Diamond stud earrings are a versatile jewelry essential that can be dressed up or down. With custom studs, tailor this classic style to your preferences:
Shape – Choose a traditional round brilliant cut or go for a unique shape like oval, pear, or marquise. The possibilities are endless!
Diamond Quality – Select diamonds with excellent cut, color, and clarity for maximum sparkle. Invest in the best quality within your budget.
Metal – Yellow, white, and rose gold all create different looks. Platinum is also a luxurious option.
Accents – Elevate your earring design with halos, side stones, or a pop of color from colored diamonds
Personalizing every facet of your diamond studs allows you to create a pair with timeless elegance and your signature style. Make these classic earrings your own!
Dangling Designs
Custom diamond drops and hoops let you create eye-catching earrings that are sure to make a bold statement. Consider the following factors when building your won diamond earrings:
Diamond Size – Go big and bold with a large marquise or pear-shaped stone as the focal point.
Drop Length – Make it dramatic with a long drop earring, or opt for a subtle mid-length.
Luxurious Details – Add pave diamonds along the drops or swirl intricate filigree around dazzling stones.
Metalwork – Rose gold, yellow gold, and white gold all lend a unique personality.
With limitless customization possibilities, you can handcraft diamond drops or hoops as a head-turning signature piece that reflects your distinctive style.
Finding the Perfect Metal
The metal you choose for your custom diamond earrings plays a key role in determining their overall look, feel, and value. Consider these classic metal options:
Yellow Gold
Yellow gold offers a warm, inviting hue. It's the most affordable gold option, but prone to scratches. Yellow gold's timeless appeal makes it a go-to choice. Opt for 14K or 18K gold for greater luster and value.
White Gold
White gold provides a contemporary, sleek look. It's durable, hypoallergenic, and more affordable than platinum. However, white gold requires periodic rhodium plating to maintain its color. With its modern style, white gold is perfect for fashion-forward designs. Choose it for a balance of durability and affordability.
Platinum
Platinum is the most precious metal, extremely durable and scratch-resistant. It's also hypoallergenic. While platinum is the most expensive option, its rarity and durability make it ideal for heirloom-quality earrings. If budget allows, platinum offers unmatched luxury.
Knowing each metal's unique properties, you can select the perfect option to complement your custom diamond earrings. The metal finish plays a key role in determining the overall aesthetic.
Elegance for Every Special Moment
Custom diamond earrings are the perfect versatile accessory for all of life's special occasions.
Bridal Sparkle
Make a dazzling statement on your wedding day with personalized bridal earrings. Complement your gown and hairstyle with a custom design, like delicate diamond studs for a timeless elegant look or dramatic chandelier earrings for a glamorous touch. Vintage-inspired designs with pearl or gemstone accents are also beautiful options. Your custom bridal earrings will become a cherished keepsake that honors your unique style.
Sentimental Anniversaries
Commemorate your love with custom diamond earrings. These thoughtful gifts become even more meaningful when personalized by engraving your names or wedding date to mark the occasion. You could also incorporate your birthstones into the design for a pop of color. When building diamond earrings for an anniversary gift, choose a design that reflects your spouse's personal style.
Everyday Refinement
Elevate your daily style with high-quality earrings handcrafted just for you. Wear your personalized pair to add a touch of luxurious elegance to casual wear, a sophisticated flair for professional settings, or your unique signature style anywhere.
TL;DR
Custom diamond earrings are a versatile and worthwhile investment, perfect for elevating your style on any occasion. Their timeless elegance can effortlessly take you from day to night, providing a touch of refined luxury whether you are running errands, attending a special event, or going to the office. A custom pair designed specifically for you makes for an accessory that is distinctly your own. No matter where you wear them, your personalized earrings will become an instant fashion signature that reflects your individuality and adds extra glamour to your look. When exquisitely crafted just for you, custom diamond earrings transition seamlessly from everyday refinement to special occasion dazzle.
Find the Perfect Pair of Earrings at Clean Origin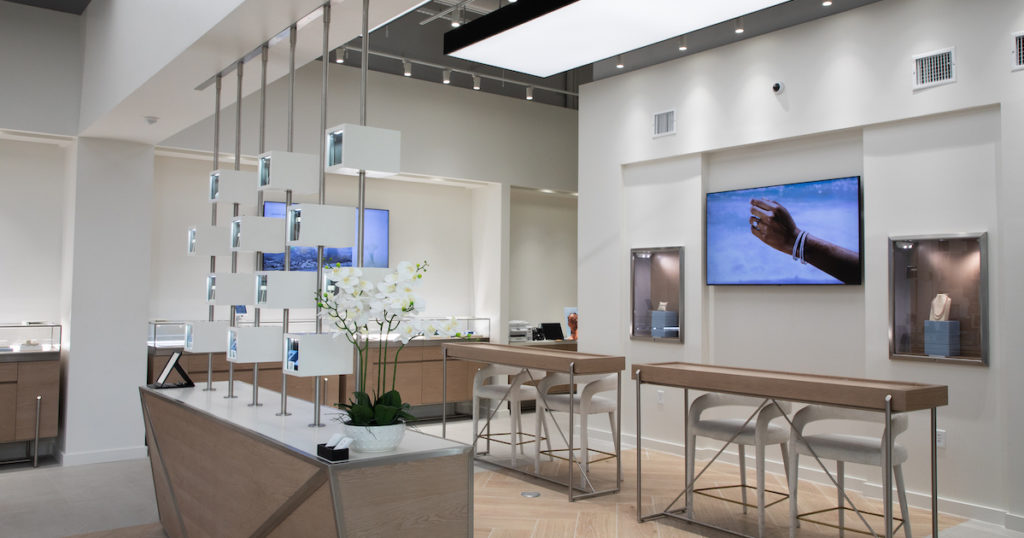 At Clean Origin, we make the process of building your own customized diamond earrings easy and enjoyable. Our experts will guide you through selecting the perfect diamond and customizing every detail. With an extensive inventory of ethically sourced diamonds, you can create stunning earrings designed to your exact specifications.
So, why wait? Schedule a virtual appointment with one of our team members or visit a showroom in a city near you today and get started with your own design!