As one of the most famous celebrities, Beyoncé has certainly earned her reputation. From her fantastic singing career to motherhood, Beyoncé is truly someone to look up to.
As a public figure, many have inquired about everything she does, from her private life to fashion. We've taken an eye to Beyoncé's engagement ring as it is one of the best and most expensive celebrity engagement rings we've seen.
After many years, the ring is still a topic of conversation. Read on to find out more!
Beyoncé and Jay Z as a Couple
Beyoncé and Jay Z have been seen as a power couple since they made their relationship official in public in 2004. People have rooted for them since the beginning and continue to support them.
Though every relationship has its ups and downs, Beyoncé's engagement ring truly makes theirs one to remember.
The Proposal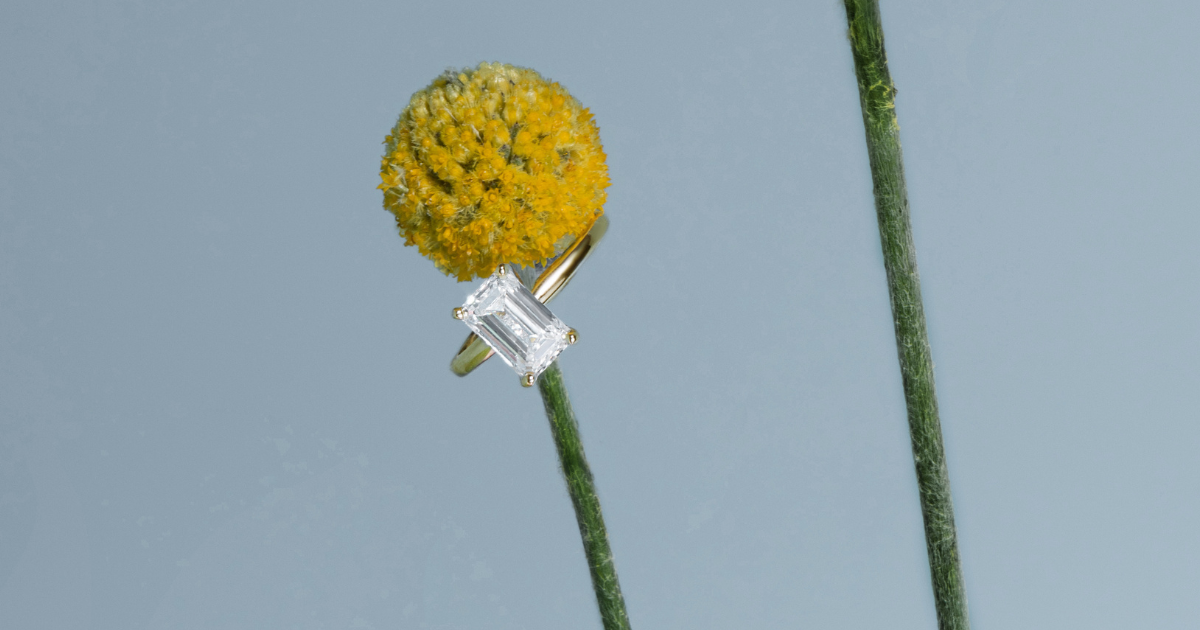 Beyoncé first revealed the ring on September 6, 2008, when she appeared on Fashion Rocks at Radio City Music Hall in New York. The stone was such a showstopper, so many attendees couldn't stop looking at her ring finger.
Since the proposal was private from the public, we don't know exactly how it happened. Many people believe Jay Z proposed on Beyoncé's birthday in September 2007.
The Ring Itself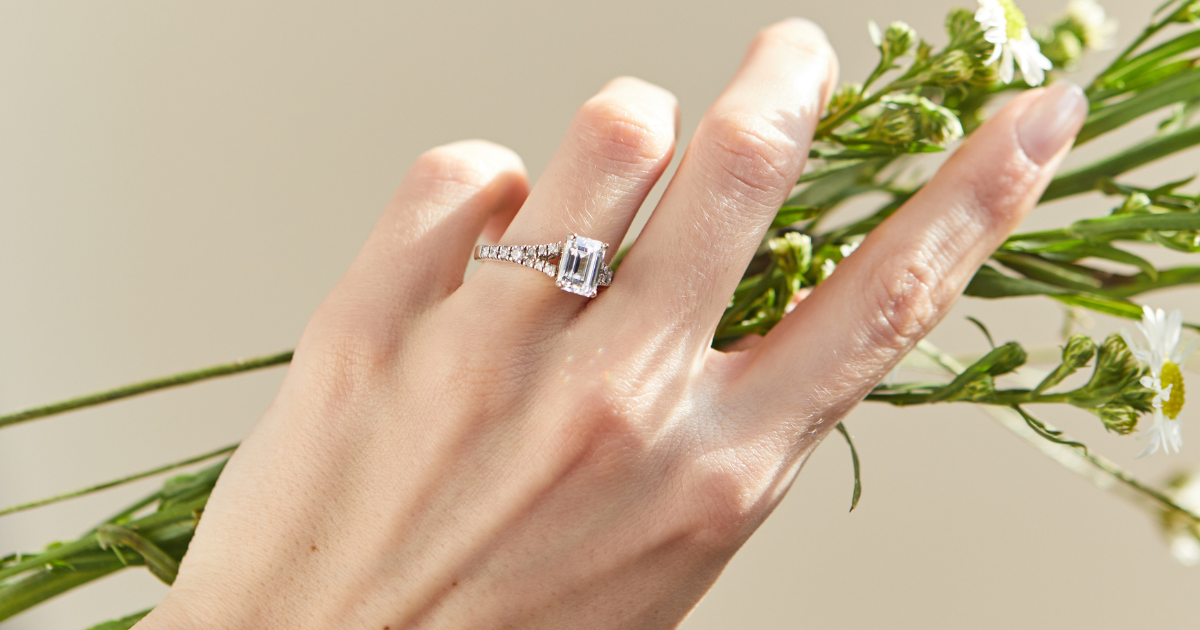 Beyoncé's engagement ring is a stunning 18-carat emerald cut diamond with a lovely split shank setting. The center diamond is vast and indeed makes a statement. Flawless diamonds are incredibly rare and extremely hard to find, especially of a size this large. That's why Beyoncé's flawless 18-carat diamond is so astonishing.
The ring also features pavé diamonds around the band. The split shank band isn't just a simple band. It has smaller diamonds around the band to make the ring shinier and brighter.
The ring has a platinum band with platinum prongs to hold the diamond. Platinum is one of the most expensive and rare metals, so it is very fitting for the superstar with 6 Platinum awarded albums.
The Beyonce engagement ring was designed by Lorraine Schwartz, an American jewelry designer who has produced stunning wedding rings for celebrities like Blake Lively and Kim Kardashian. It is undoubtedly an eye-catching engagement ring.
How Big Is an 18-Carat Ring?
Many do not know just how big this stunning diamond is. A typical diamond engagement ring is around 1 or 2 carats because most diamonds are of that size. A diamond that is 5 carats or greater is extremely rare, which is why they are highly valued.
Do Jay Z and Beyonce Have Matching Wedding Rings?
Beyoncé and Jay Z do not have separate couple's wedding bands, instead choosing to get matching tattoos on their ring fingers. They both got the Roman numeral 4 tattooed on their fingers.
Since both Jay Z and Beyonce were born on the 4th of their respective months, the number has significant meaning for the couple. Because of this, the couple chose to marry on the 4th day of the 4th month, April. Their daughter, Blue Ivy, even has the number IV in her name.
How Much Does Beyoncé's Ring Cost?
The ring is valued at around $5 million, a hefty price for a ring. Beyoncé's ring was definitely worth it, and she has shown it off on many occasions.
Don't worry if you are in love with Beyoncé's engagement ring but can't justify purchasing a $5 million ring. Clean Origin has so many affordable options for you to find the perfect engagement ring within your budget.
Beyonce Engagement Ring Lookalikes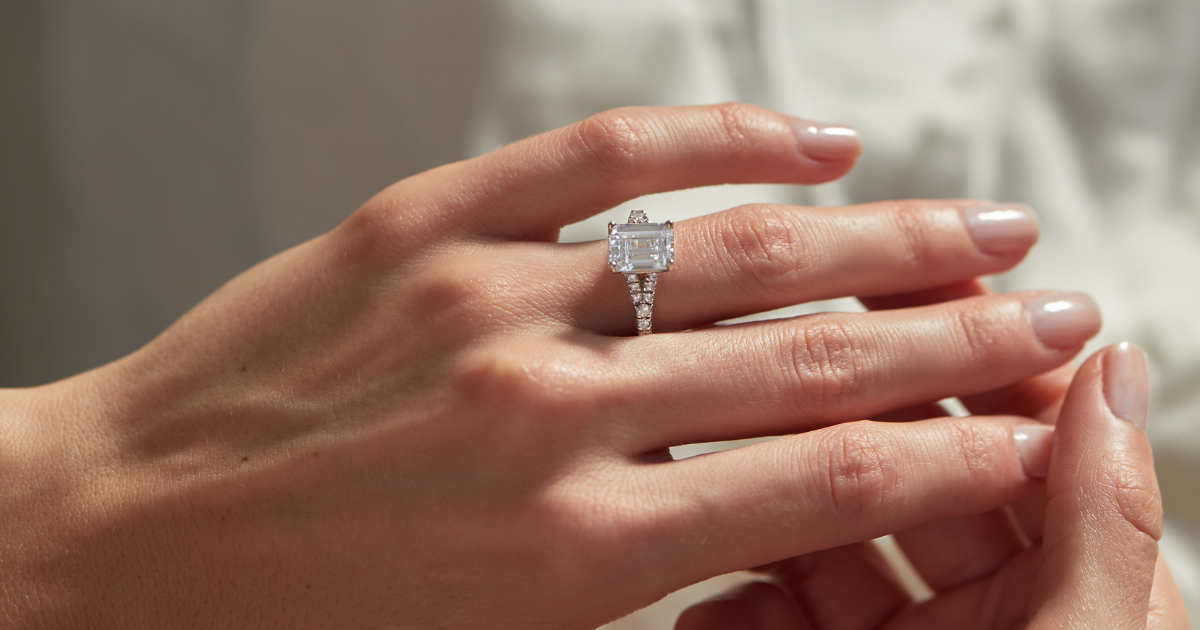 To find a ring that is similar, look for an emerald cut diamond and split shank setting. These are the key features of Beyoncé's ring.
You can customize it to your liking with a different metal or style of the band. Here are some beautiful Clean Origin engagement rings to give you a start.
Our Devon Ring closely resembles the split shank present on Beyoncé's engagement ring. In addition to the widely displayed split shank, the band includes a multitude of lab created diamonds, similar to Beyoncé's.
The Delicate Twisted Vine Ring with an emerald cut diamond is vintage inspired with a row of diamonds along the band to make the center diamonds shine. The split shank setting is twisted near the top to give it an extra vintage style.
This Farrah Ring also features a row of smaller diamonds. It doesn't have a split shank band so if you want something more simple, then this is the choice for you.
Our Cleopatra Ring also emanates old-school glamour, like Beyoncé's ring. It has a stunning center diamond flanked by two smaller diamonds and a diamond-encrusted split band.