Being together for fifteen years is a huge accomplishment. This is a very special anniversary that will be memorable for the rest of your life. It's important to find the right gift that will show your partner how much you love them and how much your relationship means to you. If you're searching for the perfect anniversary gift, look no further with these 15-year anniversary gift ideas.
Clean Origin does not carry crystal jewelry. This post is meant for educational purposes only. We encourage you to explore our lab grown diamond options.
Fifteen Years: The Crystal Wedding Anniversary
The 15th wedding anniversary is called the crystal anniversary because the traditional gift is crystal.
Crystal represents clear and sparkling love. It gives off a glimmer, especially in bright light. Anything made out of crystal fits this tradition. Gifts for men and women can be made out of crystal.
After 15 years of being together, it is clear how much a couple loves each other and intends to spend more wonderful time together. Crystal symbolizes the brightness, clarity, and sometimes fragility of a relationship of fifteen years.
How Do You Celebrate 15 Years of Marriage?
Celebrating this momentous occasion may seem intimidating. Think about how far you've made it with the person you love by your side.
It's easy to appreciate the love you share when you stop to think about all the things you admire about your partner. You can celebrate by having a date night, going on a vacation, or just spending time together. By giving a meaningful gift, you can show your spouse just how much you love them.
Anniversary bands are a popular gift, and many people also renew wedding vows on their anniversary.
Traditional 15-Year Anniversary Gifts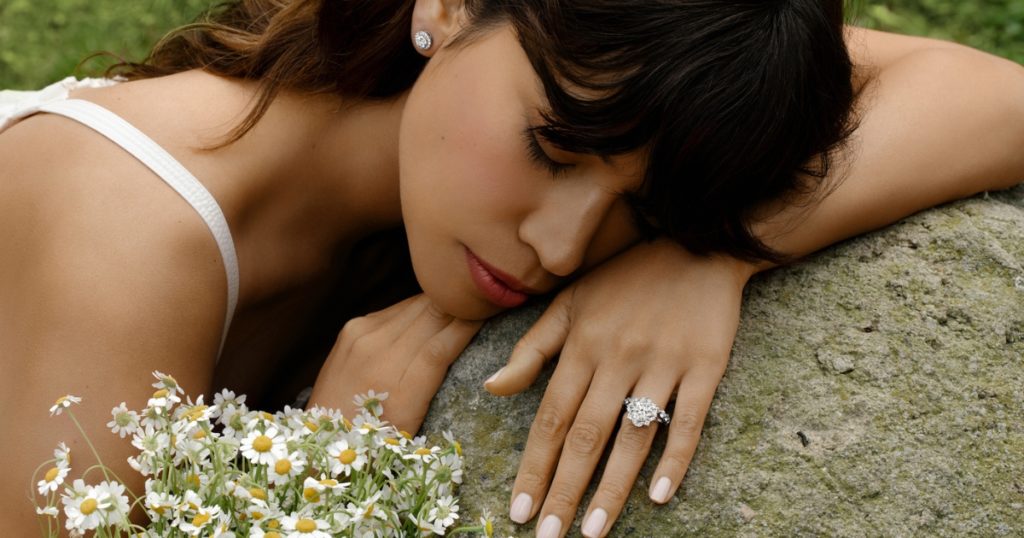 Anything made out of crystal or glass can be considered a traditional gift for a 15-year anniversary. Traditionally, crystal glass is preferred for gifts over rock crystal because it is shiny and crystal clear.
If you want to have a crystal theme for gifts for your anniversary, there are plenty of great crystal gift ideas!
Crystal Glasses
A crystal glass represents everything that crystal symbolizes for a relationship. A new set of new dinner glasses is the perfect traditional gift that is still practical.
If you and your partner like to drink wine, why not buy a special wine with a set of crystal wine glasses? Or you can go for stemless wine glasses as a modern gift.
Vases
A crystal vase for all the flowers your partner receives is another great way to incorporate traditional gifts.
With something like a vase, you can really match your partner's personal style. If they like modern and contemporary styles, you can find a unique vase. Or they may prefer vintage and antique styles.
Crystal Frame
A crystal frame is a perfect gift because you can put anything you want inside of it. This could be a new piece of art or a framed picture of the two of you. A crystal frame is also perfect for any household and will be an appreciated decoration your partner can look at every day.
Crystal Candleholders
Candleholders are a great addition to any home and can also be special decorations for holidays. If your partner loves the look of candles and is always on top of home decor, crystal candleholders may be a great option.
Cuff Links
For someone who wears suits often, a pair of crystal cuff links are a special way to represent this significant milestone in your relationship. You can find some with a unique style or a cool design to make them stand out. They will most likely be worn for a special occasion, reminding them of this momentous anniversary.
Crystal Jewelry
Crystal jewelry is perfect for a woman who loves to show off her style. There are tons of options for crystal jewelry.
Keep in mind that a crystal is not the same as a diamond and may not be of the same quality. When shopping and gift-giving, make sure you know the durability of the jewelry and how to care for it.
Modern Gifts for 15 Year Anniversary
There are also popular modern gifts for your partner for the 15-year anniversary. The modern symbol for the 15th anniversary is a watch. This is a great gift for both women and men.
A Watch
A watch is actually a very popular modern 15th-anniversary gift. While it may not always be made of crystal, a nice watch is one of the best wedding anniversary gifts for your partner. You can have your wedding date engraved on the backside for an extra special touch.
Splurging on a high-quality watch is something that will pay off if your partner wears it frequently. It will surely remind them of you every time they look at the time!
Wall and Table Clocks
Another option is a clock for the home or for your partner's desk. Wall clocks add just a touch of sophistication to any room and come in many styles to match your home.
Diamond Tennis Necklace or Bracelet
Diamond tennis necklaces or bracelets are the perfect timeless anniversary gift that expresses your timeless relationship. A classic tennis bracelet goes with any outfit and adds just enough sophistication to your partner's jewelry collection.
Diamond Pendant
A diamond pendant necklace will always be a gift your loved one will enjoy. Wearing it reminds them of your relationship and the love you share.
There are many styles of diamond pendant necklaces, from simple to intricate to vintage. Check out Clean Origin's diamond pendants.
Eternity Rings
An eternity ring symbolizes a promise and commitment to a relationship. After 15 years of being in a relationship or marriage, it is the perfect time to gift an eternity ring. You can find simple bands or more detailed diamond rings.
Other 15-Year Anniversary Symbols
There are many symbols that represent 15-year anniversaries beyond crystals and watches. These may give you ideas for a unique gift for your partner.
What Color Represents the 15th Anniversary?
The color that represents 15-year anniversaries is ruby red. A lot of the traditional symbols for the 15th anniversary are red. You can also have a red theme when shopping for anniversary gifts for your partner.
15-Year Anniversary Flower
Roses are the flower that represents 15-year anniversaries. After 15 years, you have been through it all with your partner. Roses also represent love and passion.
It may be time for a rekindling of your romance. Surprise your partner with a bouquet of red roses.
15-Year Anniversary Gemstone
The gemstone that represents 15 years of a happy marriage is the ruby. Like roses, red rubies symbolize passion and intense love. Celebrate your long-lasting marriage with a stunning ruby necklace or ring.
If you can't find the perfect ruby, consider pink diamonds or rose gold jewelry instead. They still have a feminine aesthetic while representing love and romance.
Give Something Personal
For any anniversary, you can give something meaningful, even if it isn't a traditional gift.
Write Your Partner a Note
A sweet letter from the heart beats any gift you can buy. Reminisce about your wedding day or tell your partner how much you love them. This is a priceless gift that will make your relationship even stronger.
Make Something From the Heart
If you do art of any kind, making a special gift for your spouse can mean the world to them. Make sure to spend some time thinking about how to customize it as the perfect anniversary gift. You can include special memories, words, or photos that mean a lot to you.
Even if you're not an artist, making something with your own hands is worth it when you see how much your spouse adores it.
Write a Love Poem
Make your 15-year anniversary gift a special reminder of how amazing your spouse is by writing a love song or poem from them. If it comes from the heart, it doesn't matter how bad you think it is. They will love the effort you put in to make them smile.
No matter what you choose to give your partner for your 15th anniversary, take the time to celebrate you and your love. It will surely be an anniversary to remember!
Find More Anniversary Gift Ideas at Clean Origin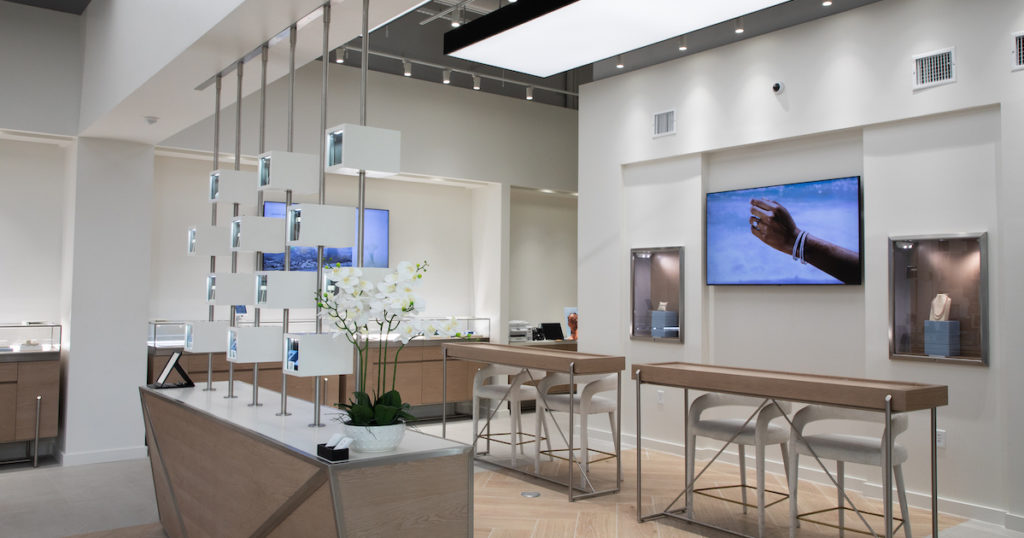 Commemorating 15 years of marriage is a momentous occasion that calls for acknowledgment and appreciation. To convey your affection and admiration for your partner, you might want to consider presenting them with a lab-grown diamond from Clean Origin, which comes in a breathtaking gift box. This kind gesture will surely allow you to articulate your love and gratefulness in a significant manner. Moreover, you could curate a customized playlist featuring your wedding song and share it with your beloved spouse, making your celebration as magical as your relationship.
We offer a diverse selection of lab-grown diamonds that cater to both traditional and modern preferences. Regardless of your choice, it will serve as a stunning and everlasting symbol of your love for your partner.