The wedding processional order can be complicated for many couples planning to wed. Maybe you think highly of it, or you haven't thought beyond the engagement ring. The good news is that it can differ across ceremony classifications. Your religion, culture, and family members are some factors that determine yours.
Such decisions are by the soon-to-be newlyweds or the designated wedding planner. However, before we get into the minutiae of introducing the wedding party, it is crucial to understand – what is a wedding processional order?
What Is a Wedding Processional?
The "wedding processional" refers to the entrance order of the bridal party. It typically occurs after the guests have taken their seats, ending with the bridal entrance. In particular, the processional will include the officiant, wedding party, close friends, and family —most notably, parental figures.
It is also commonly accompanied by music, either a classical or contemporary instrumental piece.
There are different ways to set up your wedding processional sequence. However, this depends on your culture and personal tastes. Have you thought of a Christian, Jewish, non-denominational, or civil ceremony?
Each kind of wedding ceremony has its own rules for walking down the aisle. Additionally, the rules may even dictate the side of the altar each family should settle on.
Types of Wedding Processional Orders
While many orders exist between many religions, listed below are just a few. Here are the orders for non-denominational, Christian, and Jewish processional orders.
Non-Traditional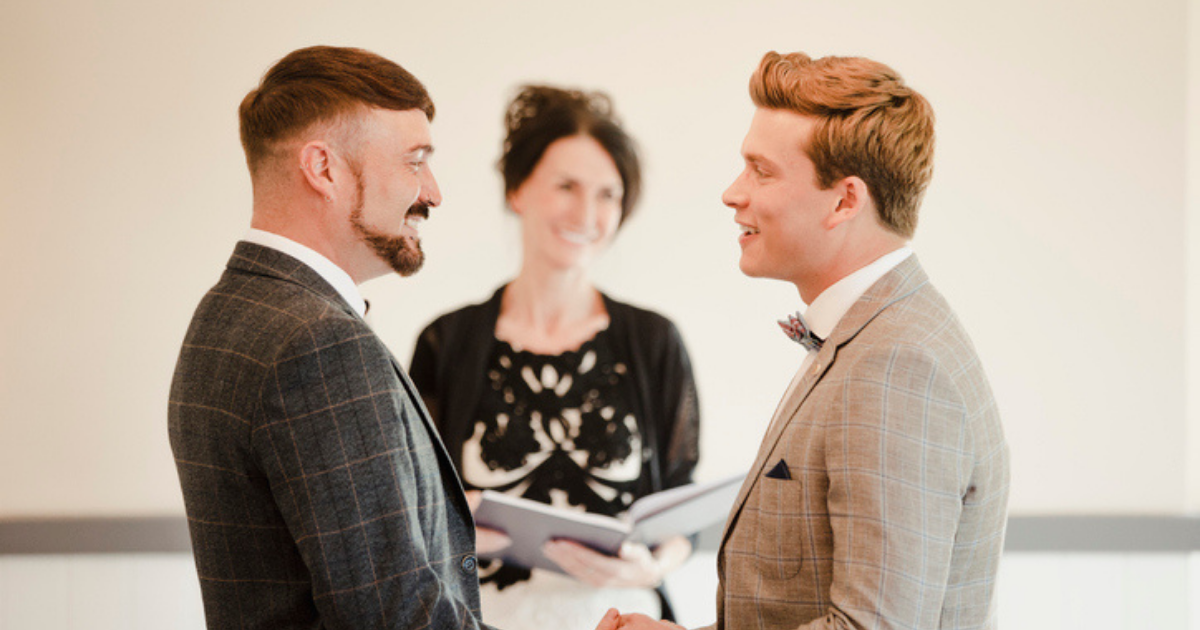 In its nature, the non-traditional wedding ceremony gives room for immense personalization. For this reason, the engaged couple can choose everything they would like to happen.
Who sits on the left side? Who will be seated in the front row? All are details for discussion in this type of ceremony. That includes the order in which the wedding party walks to the altar.
While freedom of choice is a part of this ceremony type, here is a typical non-traditional wedding processional order:
Officiant
Parents of Partner 1
Partner 1
Person of Honor for Partner 1
Attendants for Partner 1
Attendants for Partner 2
Person of Honor for Partner 2
Junior Attendant
Flower Child
Parents of Partner 2 and the Bride
There are also iterations of this ceremony where both partners walk to the altar together.
Christian
For a traditionally Christian wedding, the custom processional order is as follows:
Officiant
Bride's Mother
Groom
Best Man
Groomsmen & Bridesmaids
Maid or Matron of Honor
Flower Girl(s) and Ring Bearer (s)
Bride and the Bride's Father
A notable distinction in this ceremony is the groomsmen and bridesmaids enter in pairs – one groomsman to one bridesmaid. Also, the maturity of the child attendants dictates their standing. Age can determine if it is best to sit at the end of the processional.
Jewish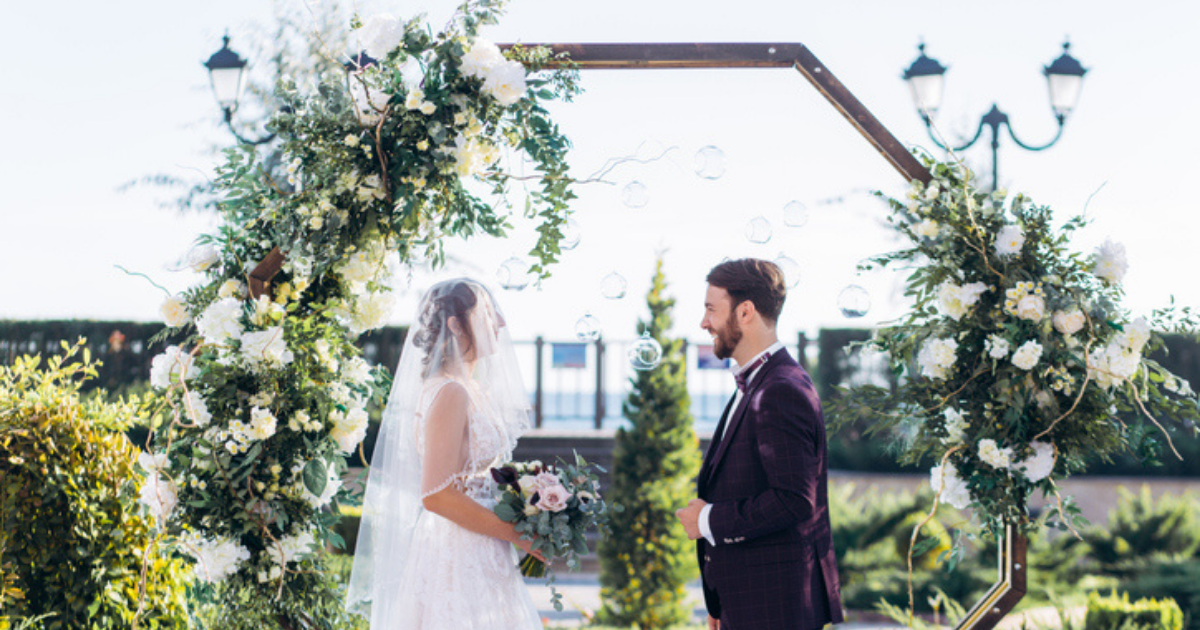 A Jewish wedding itinerary is heavily dependent on local practices and the sect. Nonetheless, below is the processional order most traditional Jewish wedding ceremonies follow:
Rabbi and Cantor
Bride's Grandparents
Groom's Grandparents
Groomsmen
Best Man
Groom
Bridesmaids
Maid or Matron of Honor
Flower Girl(s) and Ring Bearer(s)
Bride and the Bride's Parents
The Jewish wedding ceremony incorporates the grandparents when signifying the start. Also contrasting other traditional functions, this iteration calls for the bride's parents to walk down the aisle alongside them.
It All Comes Down to You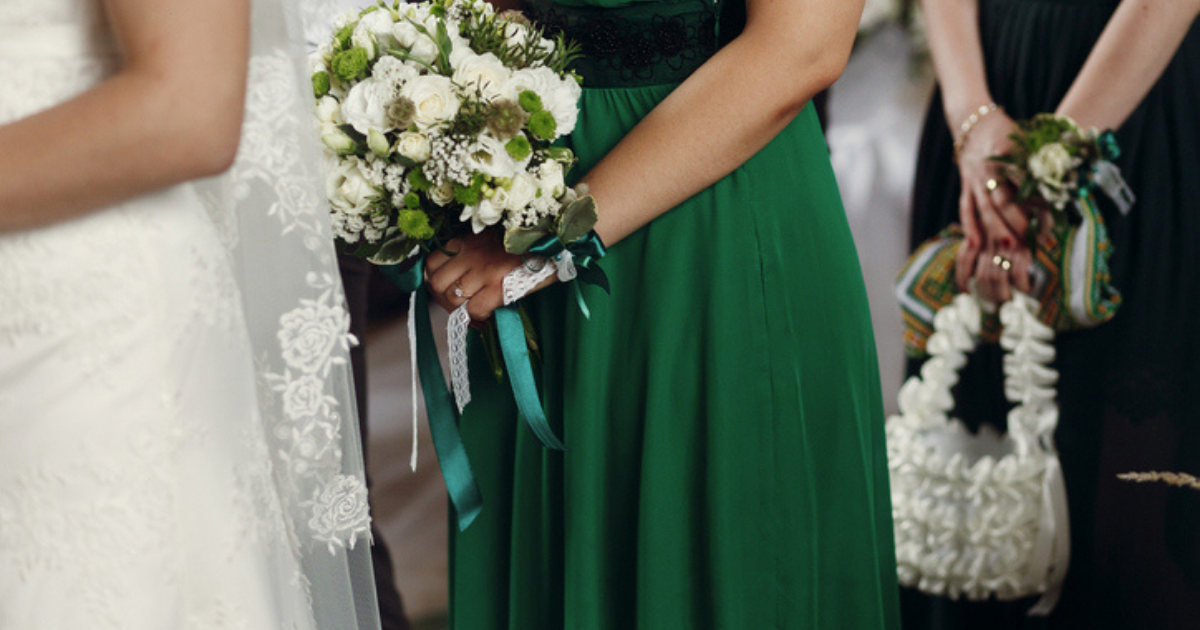 So, what do you prefer? Ultimately, knowing your desired type of ceremony can make the processional order easier to plan. Each partner's wishes might even invite an unconventional mix of various processional approaches.
Start with either of the above orders if you are confused about where to start. You can edit these elements to create something new and customized.
Gaining inspiration from any listed wedding type is a great way to craft your wedding processional order. It's your day, so plan to enjoy it!