Are you looking for the best proposal spots in Charlotte, NC? The Queen City has the perfect backdrops for when you get down on one knee. Whether you're an adventurer, a foodie, or an art buff, there's a place for you.
Charlotte, NC, has a wide variety of proposal spots year-round in the city. Outdoor venues make a great summer proposal spot. Christmas markets are perfect for couples getting engaged during the holiday season or on New Year's Eve.
Charlotte has great locations for every couple, and the city's natural beauty makes fantastic engagement photos. Here are some of our favorite ideas.
Southern Charm
Charlotte's rich history paired with modern art and innovation make this city the perfect backdrop for your proposal.
The Duke Mansion
The Duke Mansion is a quintessential Charlotte proposal spot. The stunning Colonial Revival mansion, now a bed and breakfast, features the iconic black-and-white checkerboard floors. The property has a beautiful garden for you to explore before you propose. No matter where you pop the question, the Duke Mansion has plenty of picturesque spots.
The Mint Museum
Charlotte's Mint Museum is for history buffs and art lovers alike. This historic building in Charlotte's Eastover neighborhood used to house a branch of the U. S. Mint. In 1936, the Mint converted from coin production to North Carolina's first art museum. The wide variety of exhibits and the stunning grounds make the Mint a fantastic spot to propose with lots of Southern charm.
A Ring With Vintage Charm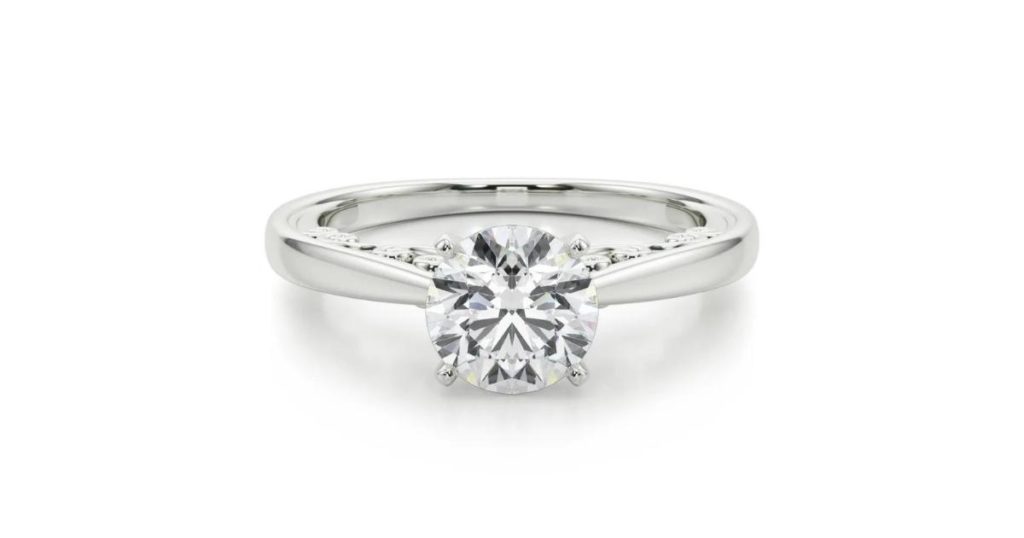 For a ring that matches the grandeur and elegance of your proposal venue, check out the Fiddlehead Solitaire Ring. The stunning solitaire diamond ring features intricate swirls along the side of the band.
The Great Outdoors
Charlotte offers a variety of places to propose that are outdoors, such as a park, a hiking trail, or a whitewater rafting center.
Freedom Park
When you think of parks in Charlotte, you might think of Romare Bearden Park, which is the central park in Uptown Charlotte. However, Freedom Park is the place to be when it comes to proposals. The large pond and ample green space will give you and your partner plenty of privacy to enjoy your special moment. You'll also be conveniently located between Charlotte's Myers Park and Dilworth neighborhoods, which have a wealth of options for a celebratory dinner or brunch.
U. S. National Whitewater Center
If you and your partner are adventurers at heart, the U. S. National Whitewater Center is the proposal spot for you! Choose from the USNWC's man-made rapids, flatwater kayaking, and hiking trails for the perfect spot. You can also celebrate your engagement with friends and family at the Biergarten! Beer and soft pretzels aren't required but are definitely encouraged.
A Nature-Inspired Engagement Ring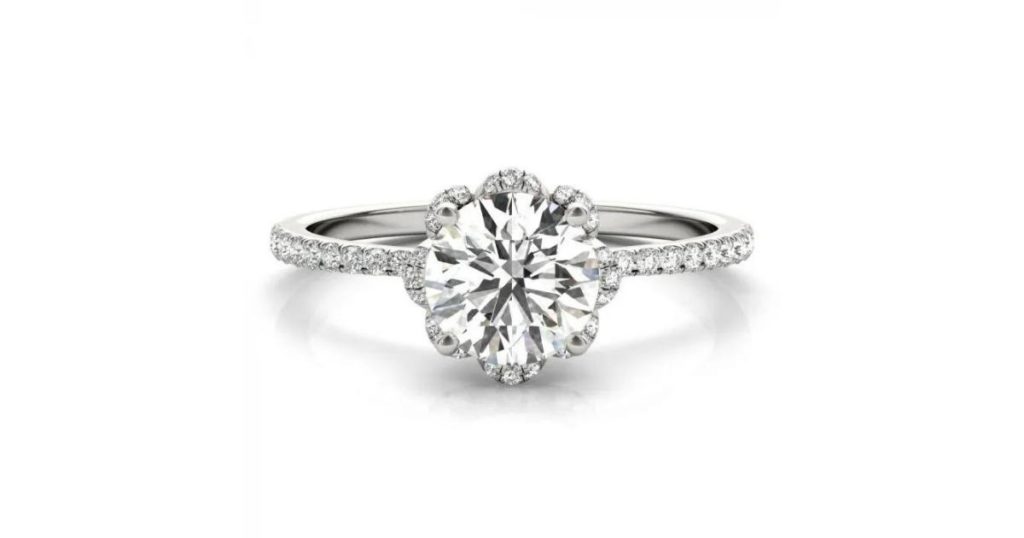 The Collette Halo Ring features a stunning homage to nature. The pavé diamond petals closely hug your chosen center stone, complete with a pavé diamond-encrusted band. Your partner will carry this sweet reminder of your proposal with them so long as they wear it.
Romantic Restaurants
A classic dinner proposal is sure to hit the spot. Here are some of our favorite romantic Uptown Charlotte restaurants.
La Belle Helene
La Belle Helene is a great place to propose in Charlotte because of its timeless, romantic ambiance. The French-inspired cuisine seamlessly blends upscale dining and modern, sensible favorites. After you've finished each course, make sure to celebrate with a bottle of champagne and un petit gâteau au chocolat.
Kindred
Head north of Charlotte to visit this favorite spot of travelers of locals alike. Kindred's American cuisine menu rotates between a variety of favorites old and new, plus some comfort foods to warm the soul. The cozy ambiance and top-notch service make this restaurant the perfect backdrop for you to pop the question. Celebrate with a milk bread cinnamon roll or a slice of their fan-favorite birthday cake!
A Romantic, Elegant Ring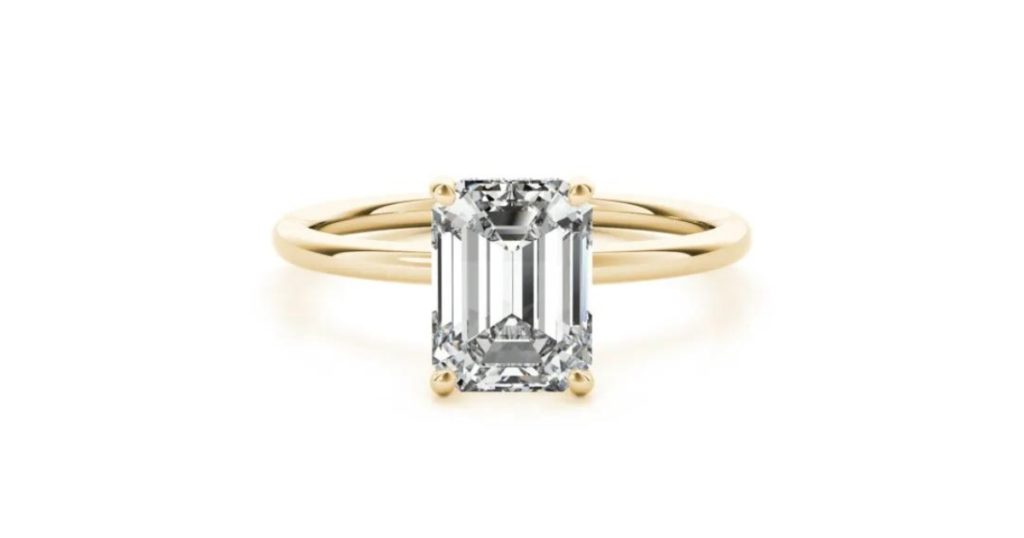 When proposing at a restaurant in Charlotte, it's all about romance with a touch of elegance. Opt for a classic shape like this emerald-cut diamond. The step cuts in the diamond pay homage to the opulence of vintage diamonds, which the clean gold band balances the intricacy of the diamond.
Iconic Art: Out and About
The best proposal spots in Charlotte, NC, are in the city itself. Charlotte's murals and public art are sprinkled throughout the city. For art-filled engagement photos, check out these Charlotte proposal spots.
Confetti Hearts Wall
Express your love for your partner with the perfect location. Located in the trendy South End neighborhood, this wall is a local favorite for photoshoots and celebrations. Stop at Jeni's for a sweet ice cream treat after or come early to nab some gourmet doughnuts from Pepperbox.
The Bechtler Museum of Modern Art
When you drop to one knee, consider the exterior of this stunning art museum. The terracotta façade and iconic mirrored firebird statue are popular choices for Charlotte proposals. You can set up a time with a photographer to take couples' portraits, then surprise your partner with engagement photos. Then, you'll be able to celebrate at a rooftop bar and take in the Charlotte skyline view.
A Modern Classic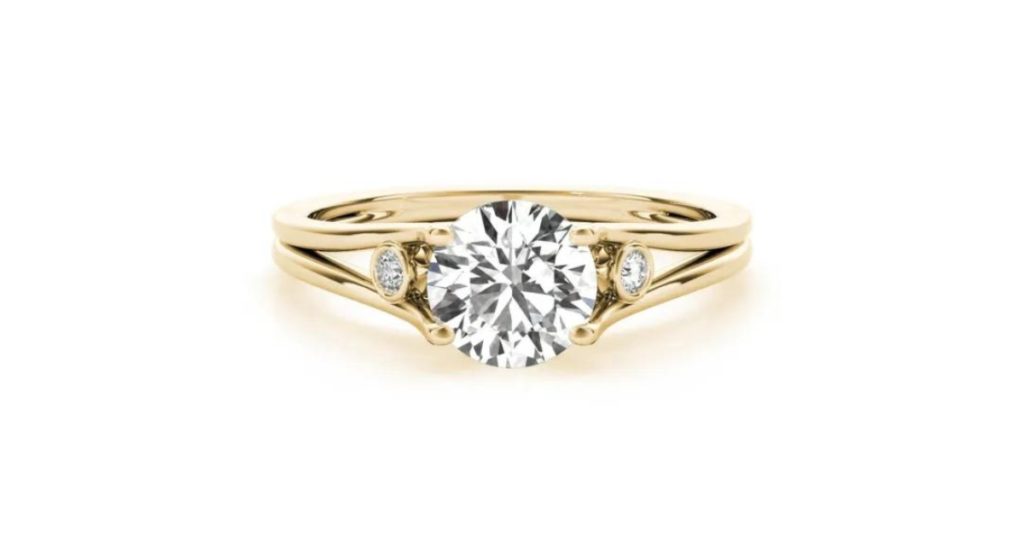 Couples who enjoy visiting new locations, trying new things, and taking the occasional romantic getaway need a diamond that is beautiful and durable. The Wellsley Ring combines practicality and sparkle. The streamlined shape perfectly complements the brilliance of these lab-grown diamonds.