Were you wondering how to buy diamond stud earrings? You've come to the right place. Unlike other earring styles, diamond studs push you to discover your preferred diamond preferences. When buying diamond stud earrings, it is pertinent to become comfortable with the features that make up your favorite gem, as that gorgeous stone is the centerpiece for each stud earring.
The 4C's of Your Diamond Stud Earrings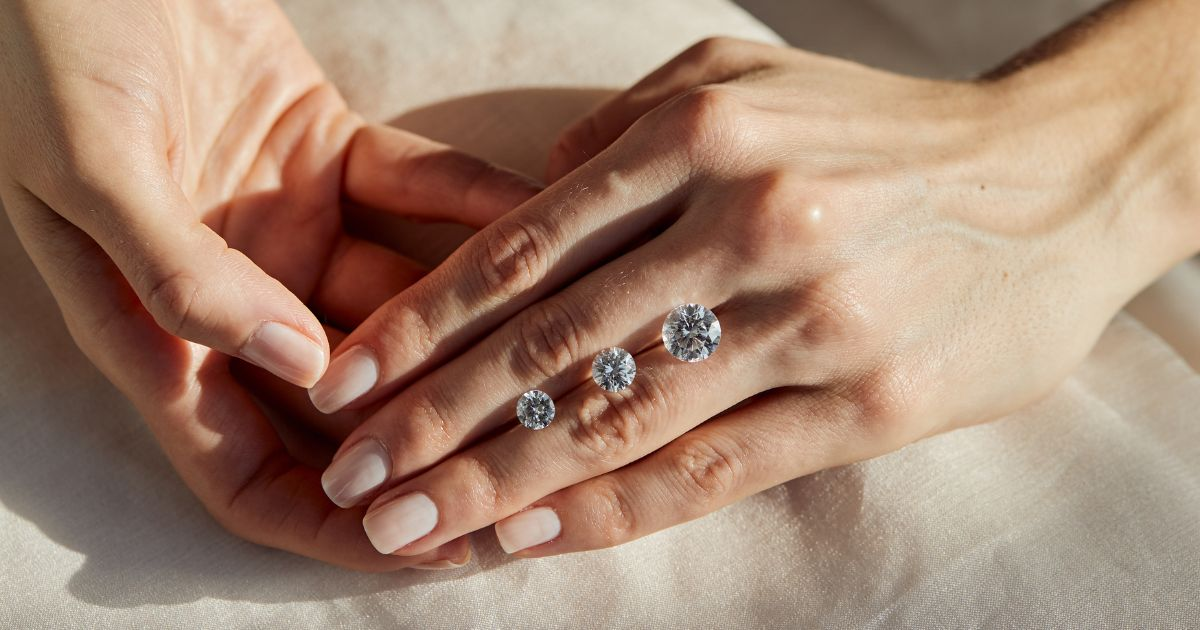 Most diamond stud earrings feature a focal diamond, the most visible part of the jewelry piece. Depending on the style and setting, there will be little to no precious metal visible to onlookers unless viewed up close. To ensure you pick the best diamond stud earrings, you love to look at, consider the 4 C's when judging diamond quality: color, cut, carat, and clarity.
Diamond Clarity
Diamond clarity is the degree to which inclusions are (or are not) visible in a diamond. The Gemological Institute of America (GIA) clarity scale is a widely used standard for diamond clarity measurements. It is certified by the International Gemological Institute (IGI).
Scale Grades are as follows:
Flawless (FL): No inclusions or blemishes visible to the trained eye under 10X magnification
Internally Flawless (IF): No inclusions visible to the trained eye under 10X magnification
Very, Very Slightly Included (VVS1 and VVS2): These have inclusion(s) so slight they are difficult for a skilled grader to observe under 10X magnification. The difference between VVS1 and VVS2 is a matter of a very fine degree.

Very Slightly Included (VS1 and VS2): You may observe minor inclusions with effort under 10X magnification by a trained grader.
Slightly Included (SI1 and SI2): Inclusions are noticeable under 10X magnification
Included (I1, I2, and I3): Inclusions are readily observable under 10X magnification and may affect transparency and brilliance.
Diamond Color

The GIA's diamond color measurement system ranges from colorless diamonds to light yellow, with each color corresponding with a number associated with it. Instead of starting with the letter "A" like other grading scales, GIA's grades begin with the letter "D" as a way to differentiate from the other diamond color charts. Moreover, defining the distinction between grouped letters requires expert examination.
The diamond color chart is as follows:
D, E, and F: Colorless diamonds.
G, H, and I: Near colorless diamonds.
KLM: Faint yellow color.
N, O, P, Q, and R: Very light yellow color.
S, T, U, V, W, and X: Light yellow color.
Diamond Carat

The carat weight of a diamond describes weight and not its size. The image above is a size approximation for the varying carat weights for round diamonds. However, diamonds of different cuts may drastically stray from the chart in weight and size. Generally, a one-carat total weight is equivalent to 200 milligrams and is digitally expressed as 1.00 carat.
Furthermore, this term is often confused with gold karat. Karat describes the pure gold content found in rose gold, yellow gold, and white gold metal jewelry.
Diamond Cut
Cut quality is the skill with which a diamond is carved, indicating its potential for optimal brilliance, scintillation, and fire. With that, the only shape offered a cut grade is round, also referred to as round-brilliant. Besides this, other diamond shapes are considered "fancy" in the diamond trade. To compare "fancy" diamond cut grades like a princess cut or pear-shaped diamonds, view IGI'S diamond report.
IGI's Diamond Cut grades are as follows:
Ideal: IGI certifies that this is a diamond cut to such exacting proportions that it achieves maximum scintillation and fire with a perfect mix of light and dark areas.
Excellent: Diamonds with this grade have an even pattern of light and dark areas making their brilliance and fire exceptional.
Very Good: While no individual proportions or angles cause this diamond to be "bad," a combination of factors makes the stone slightly darker than one graded as excellent.
Good: A diamond with this grade would have somewhat less scintillation or fire but still be quite lovely.
Diamond Shape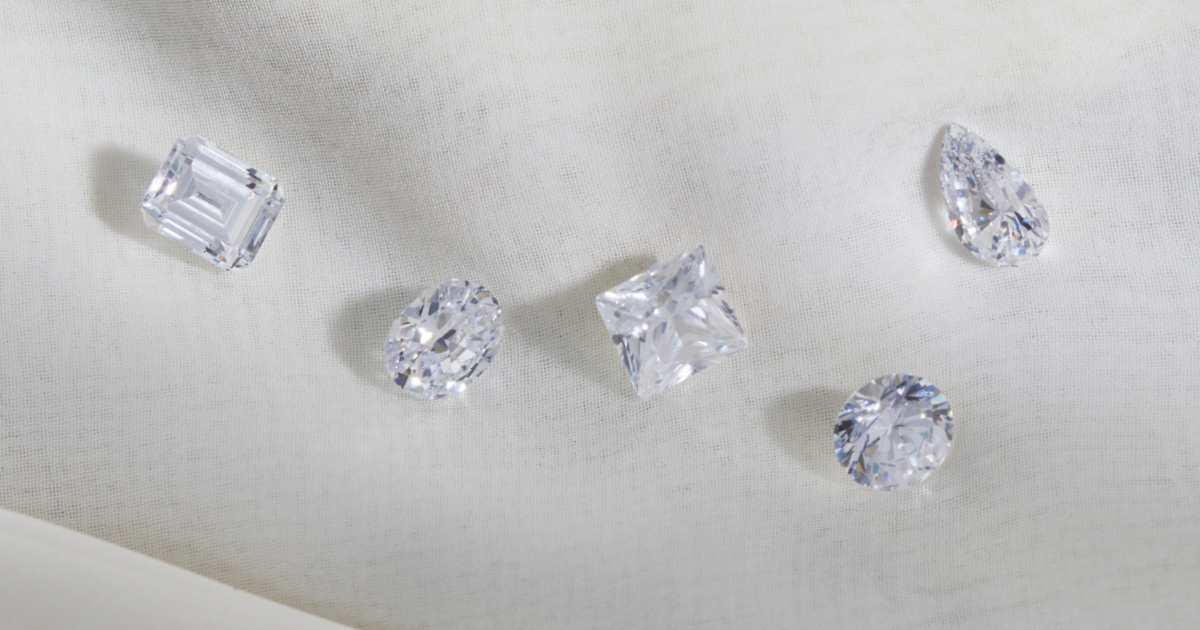 A diamond shape is often confused with a diamond cut. Although it is acceptable to casually use the words interchangeably in conversation, in certain settings, their meanings are completely different. Diamond cut is a grade, while the diamond shape is a physical formation.
Stunning diamond shapes you can find in a pair of diamond earrings are as follows:
Round Shape Diamond Stud Earrings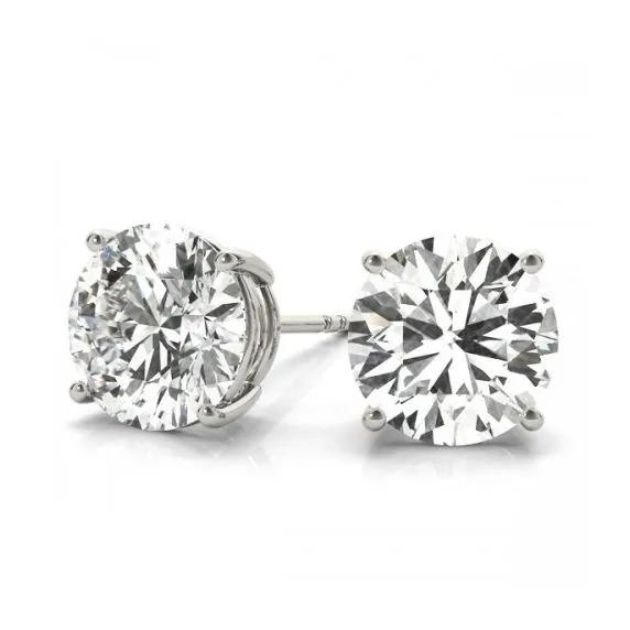 Round shape diamond studs are a classic shape and never go out of style.
Princess Shape Diamond Stud Earrings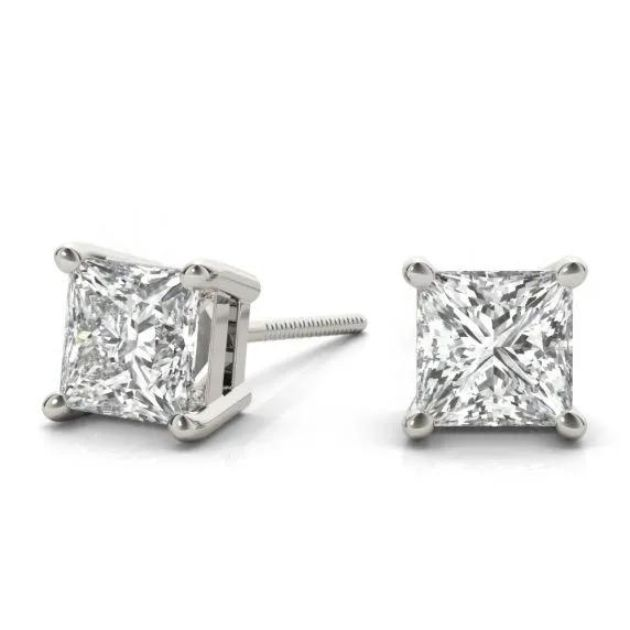 Try an angular look with these Princess Cut diamond studs.
Cushion Shape Diamond Stud Earrings
For jewelry that is truly unique, go for this pair of cushion shape diamond studs featuring pink-colored diamonds.
Pear Shape Diamond Stud Earrings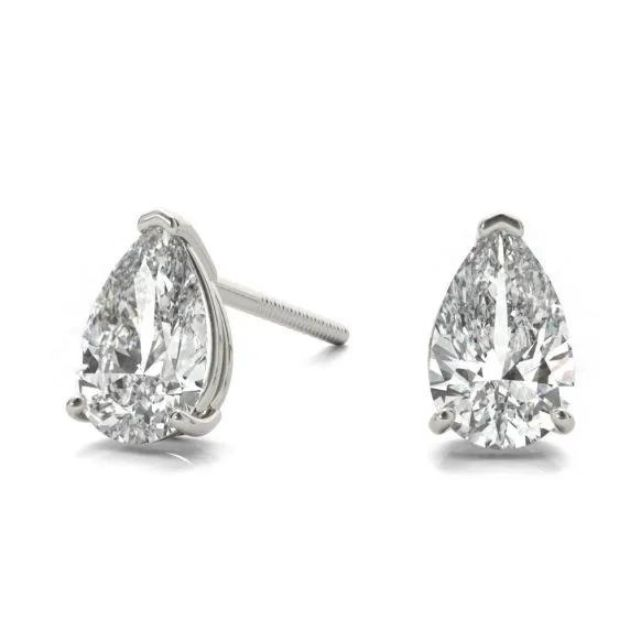 Want the best of round and angular? These pear-shaped diamonds are the perfect in-between option.
Emerald Shape Diamond Stud Earrings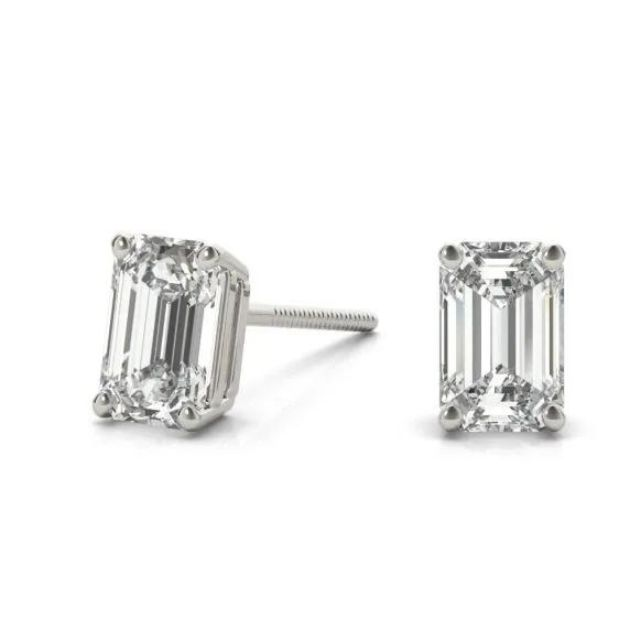 Emerald is one of the most popular diamond shapes for an engagement ring. Why not rock it out on a pair of diamond studs?
Oval Shape Diamond Stud Earrings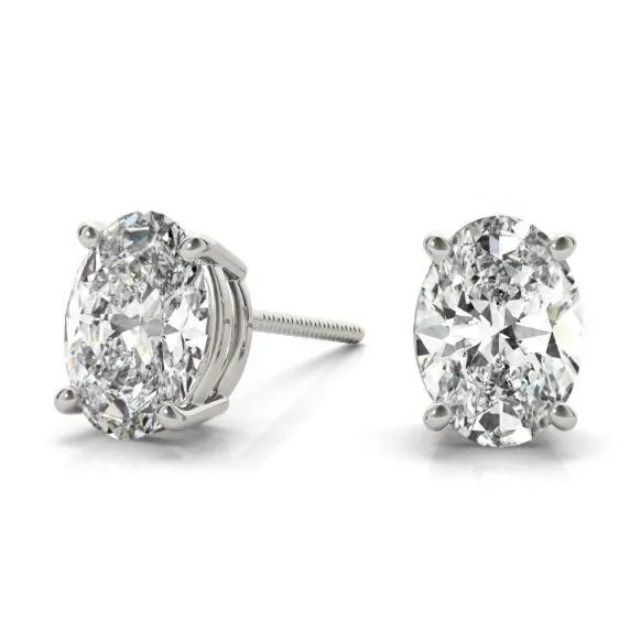 The Oval is an elongated version of the round cut. Here is our lab created take on the classic shape.
Precious Metals
You've followed the guide to buying diamond studs. Now it's time to pick the complementary precious metal. While it's not the most prominent part of diamond studs, it's still something you should be happy to see yourself wear.
Clean Origin offers a range of 14-karat and 18-karat precious gold metals for diamond stud earrings.
Rose Gold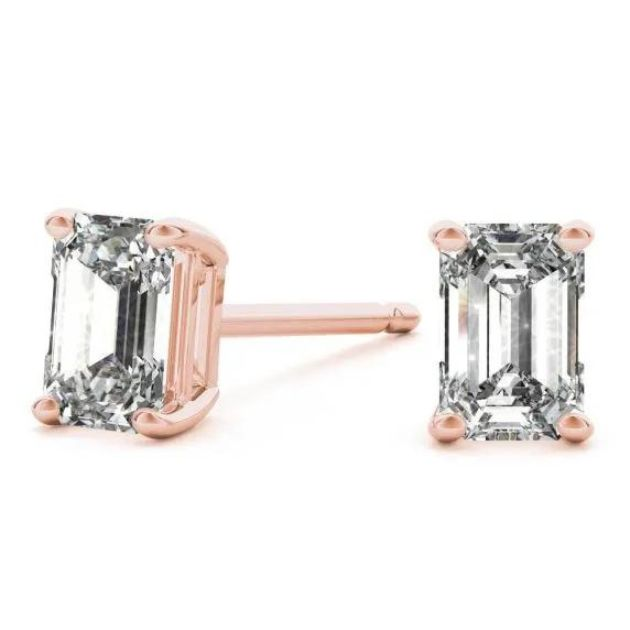 Browse all of Clean Origin's Rose Gold stud earrings here.
Yellow Gold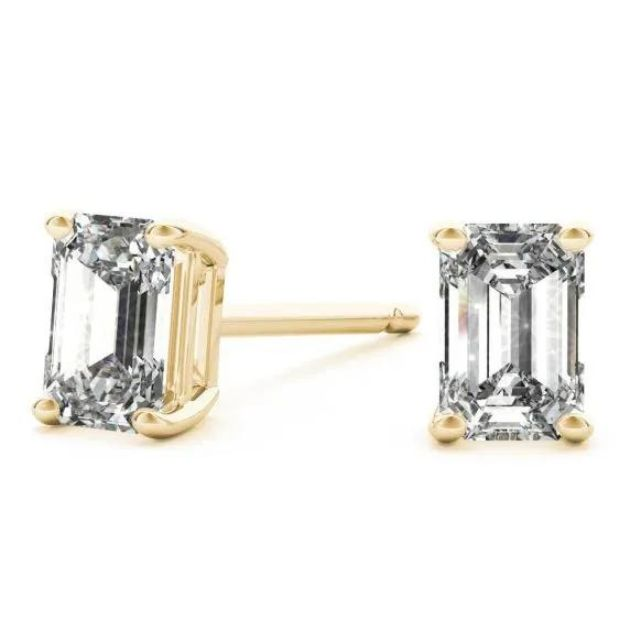 Browse our collection of Yellow Gold stud earrings.
White Gold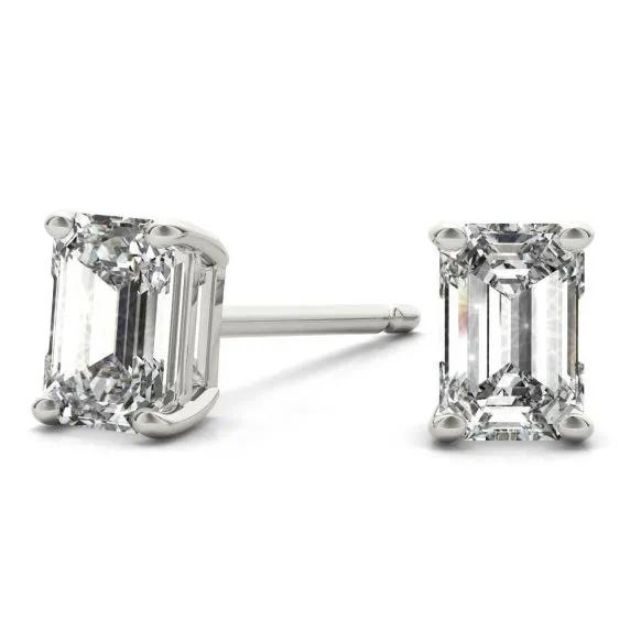 Find this pair and the rest of our wide selection of White Gold stud earrings here.
Diamond Stud Earrings Settings
Similar to engagement rings, diamond stud earrings come in different settings.
3 Prongs Setting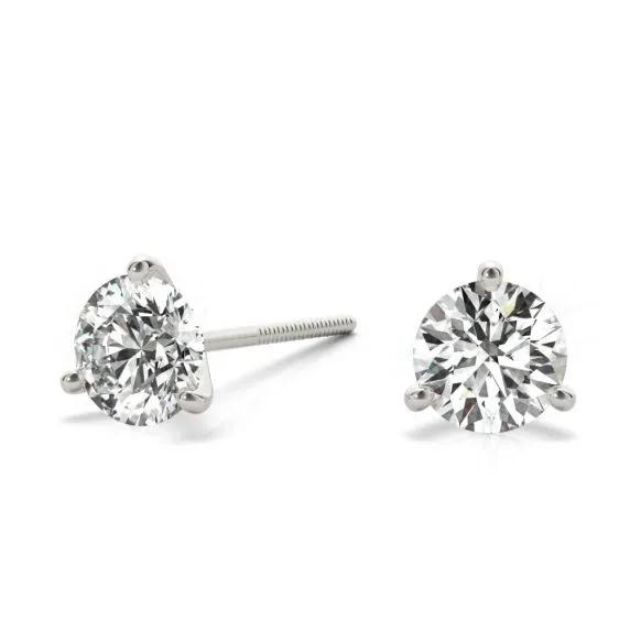 To secure the focal diamond in place diamond designs include prongs.
4 Prongs Setting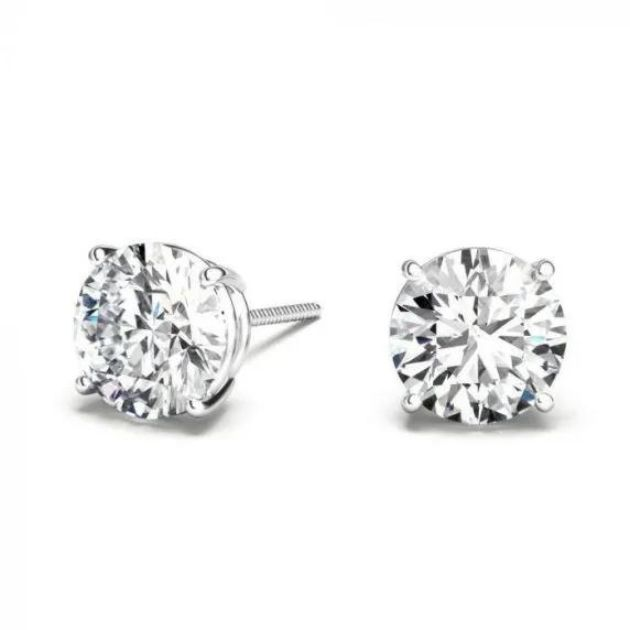 Typically, stud earrings have three to four prongs. However, stud earrings may feature more or less. It is highly dependent on how the design and what will keep the diamond secure.
Halo Setting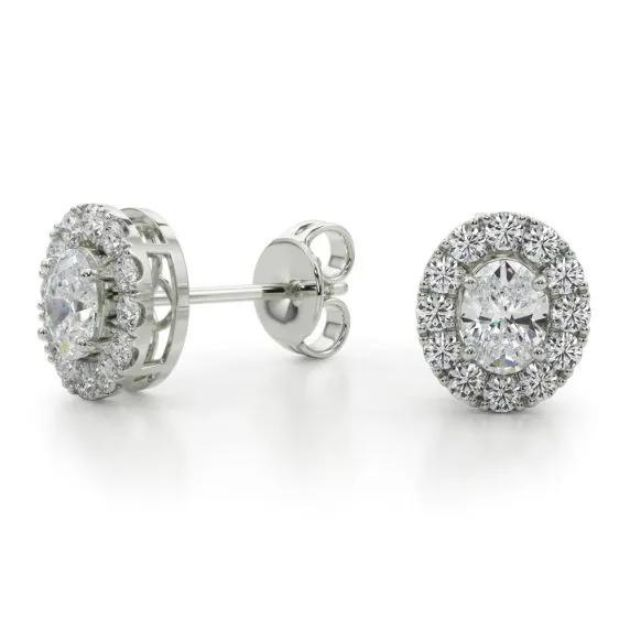 Fewer prongs may indicate a halo setting. The halo of metal and smaller gemstones surrounds the stunning center stone. For instance, the image above shows an oval diamond surrounded by a cluster of diamonds.
Clean Origin's Diamond Stud Earrings
Ultimately, we at Clean Origin put ethical design first. Additionally, our lab created diamonds and ethically sourced precious metals make for a stress free shopping experience free of unethical diamond mining practices.